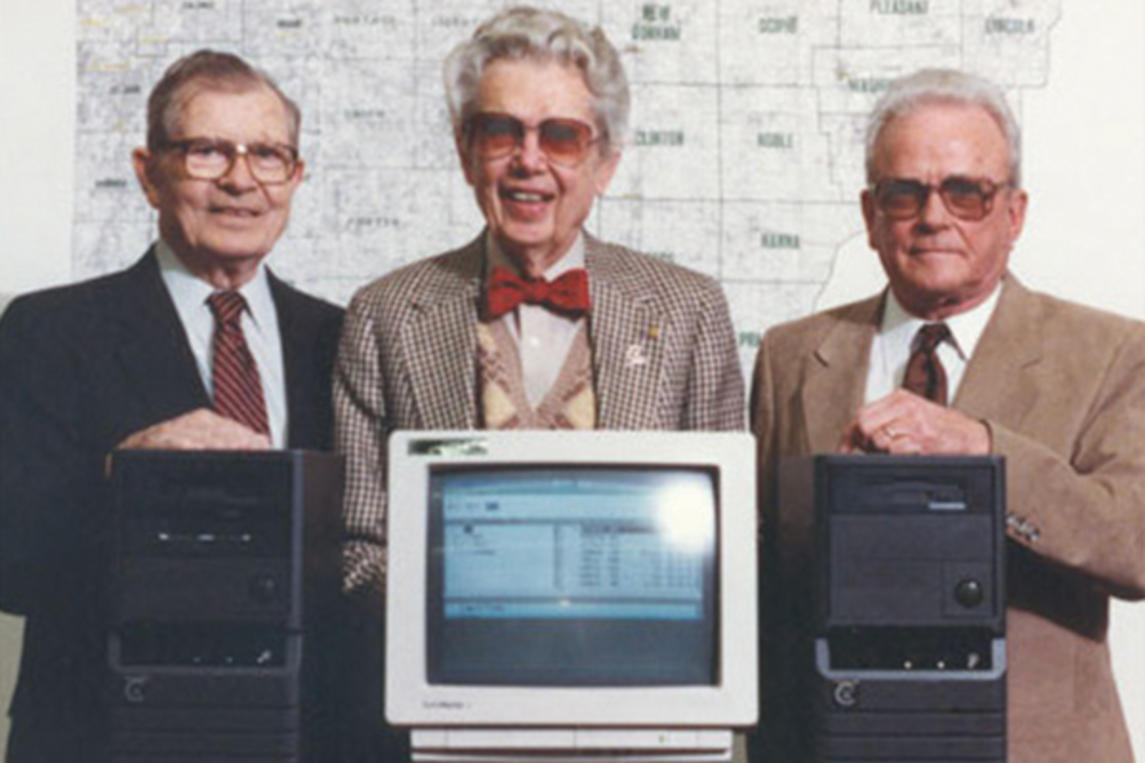 Charles Bowman, Garnet Findling & Orville Redenbacher
Revolutionized the American Popcorn Industry
Class of 2009
Garnet L. "Jack" Findling (1910-2000), Orville Redenbacher (1907-1995) and Charles Bowman (1919-2009) revolutionized the American popcorn industry. For nearly 40 years, Orville and his two colleagues began a series of work at their Valparaiso business to find a better seed for popcorn. In 1965, they not only discovered a hybrid seed that would produce better taste, but also hit upon an improved way to grow and harvest corn for a fuller, fluffier and tastier popcorn.

Orville's marketing skills (including driving cross-country to pitch his product to store owners nationwide) convinced consumers that his "gourmet popcorn" was worth the extra cost. Orville Redenbacher's Gourmet Popping Corn had a significant influence on the popcorn industry and made a world of difference in both the production of popcorn and its popularity as a snack among the consuming public.

Its impact continues to be felt nationally with the popularity of the gourmet popping corn and locally with the annual Popcorn Festival in Valparaiso.

Garnet Findling, Orville Redenbacher and Charles Bowman were nominated by Stephen G. McShane, Archivist/Curator, Calumet Regional Archives, Indiana University Northwest.