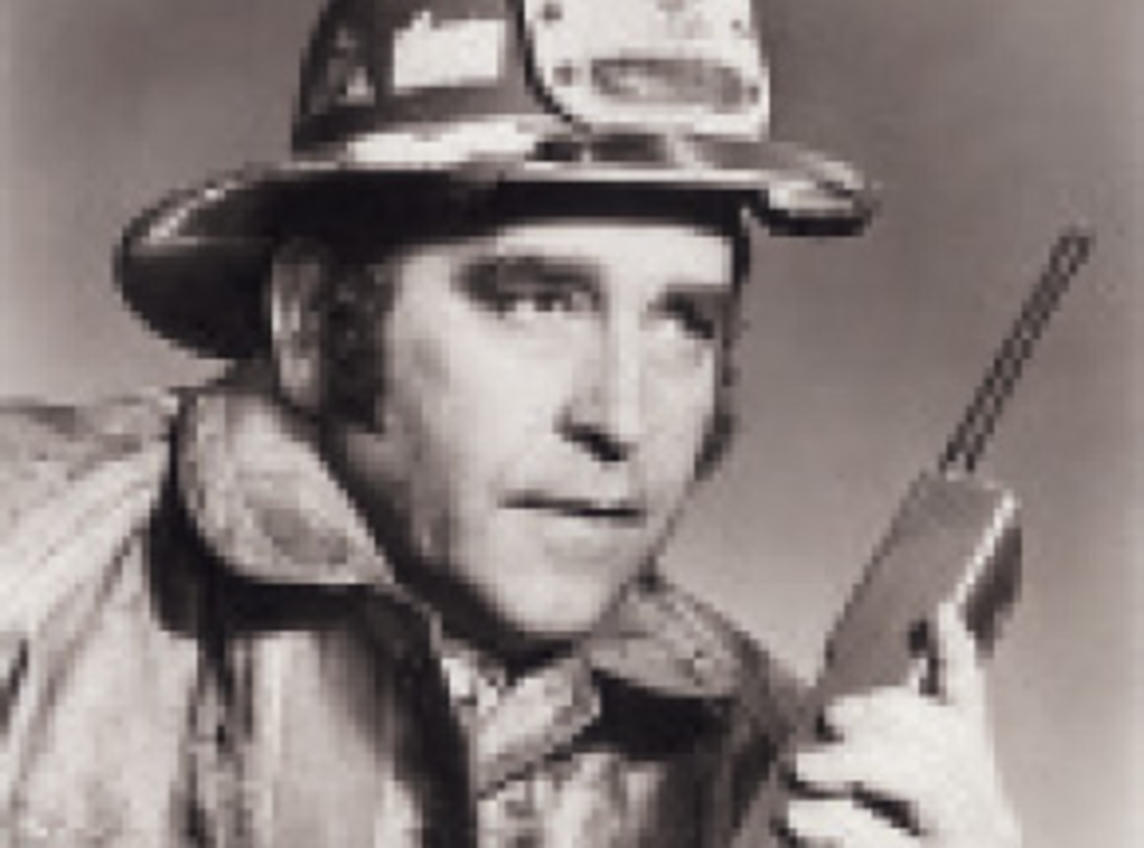 Chief Clyde Hamilton McMillan
Founder of Task Force Tips
Class of 2016

Clyde Hamilton McMillan (1930-1982) was born chasing fire trucks. His parents would say that from the moment he could walk he wanted to RUN chasing fire trucks. He graduated with honors as a Mechanical Engineer from the University of Iowa in 1951. Being at the top of his class brought him 13 offers of employment. He took the lowest paying one and went to work for American La France in Elmira, New York, the most iconic name in fire engines. It was in Elmira that he first became a volunteer firefighter.

Fortunately, things did not work out at American La France and he found himself taking a job at Gary Sheet and Tin as a metallurgical engineer. He found himself missing the volunteer fire service while living in the city which had a paid department. It wasn't long before he approached Gary Fire Chief John Massa with a radical idea. Clyde wanted to start a volunteer department to support the paid department on major incidents. His idea was that if the volunteers mopped up the lost causes then the city department firefighters could get back in service and hopefully prevent the next call from growing into something bigger.

While building this new department, Clyde responded to the Standard Oil fire of 1955 in Whiting, Indiana. At the time, this fire was the largest industrial loss in U.S. history. During the blaze, a 3-million-gallon tank of Naphtha exploded. Clyde tried to protect himself with a nozzle that was not capable of fog by trying to crank his water cannon to a higher angle. He was not fast enough and without protection was severely burned. This incident taught him a lesson that he never forgot: the old-fashioned nozzles with a simple hole through them were not adequate to protect a fireman when things went wrong.

One day, while sitting in a restaurant on 5th Avenue in Gary, an idea occurred to him. If he put a spring in the nozzle, he could control the pressure, much like when someone watering his or her garden puts a finger over the flow. He took his idea to all the manufacturers of nozzles and they all told him that there was no market for it. One company, however, took his idea and started to produce it. But Clyde had ideas that went far beyond his basic concept, and with those ideas, he decided to start a business making products to compete. His company started in the basement of his home in Hobart, Indiana with his family members. Today, Task Force Tips in Valparaiso employs more than 250 people, and its products are in nearly every country on earth.

Clyde Hamilton McMillan was nominated by Ian S. McMillan with Stewart G. McMillan.