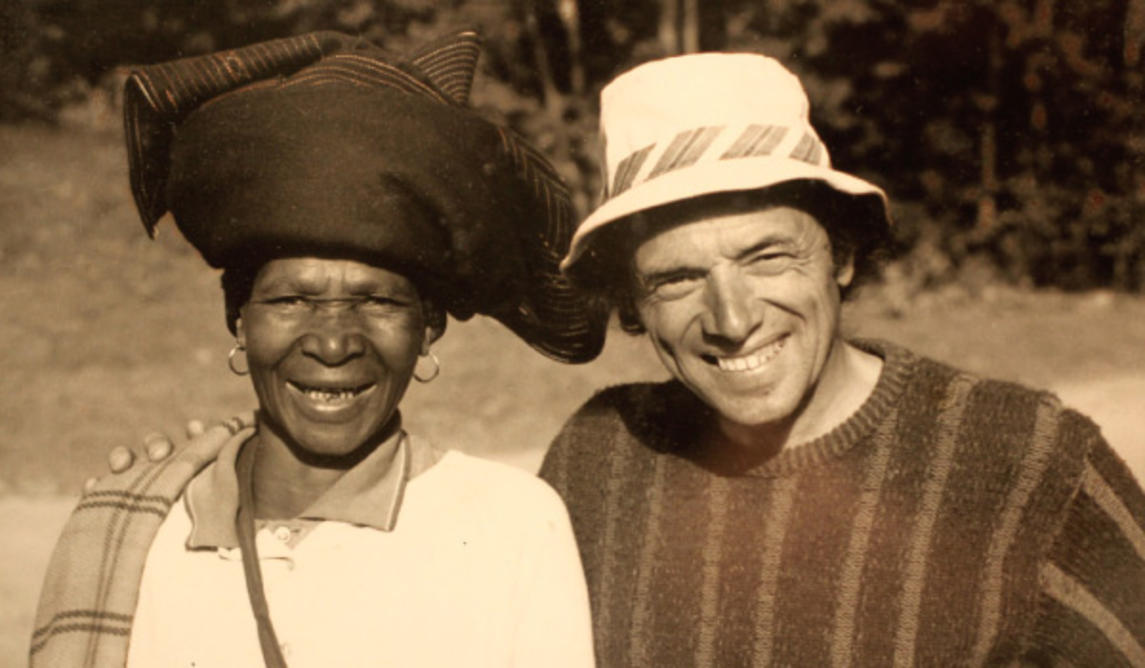 Dr. Harold E. Scheub
Emeritus Professor of African Languages and Literature
Class of 2019
Harold E. Scheub (1931-2019) was born and raised in Gary with brothers Fred, Ken and Gerry. The son of Fred, a postal carrier, and Evelyn, a housewife, he became one of the world's leading scholars in African oral tradition and folklore. Retiring from the University of Wisconsin-Madison after 43 years, his epic journey amassed more than 10,000 stories over four years as he walked more than 6,000 miles in African countries. He taught and researched there in the 1960s, learning the Xhosa, Zulu, Sotho, Ndebele, Swahili and other oral traditions. Meanwhile, he published 30 books and 50 scholarly papers based on his recorded stories.

Before retiring in 2013 at age 83, Professor Scheub pushed new boundaries to inspire his students to go beyond the stereotypes to learn about our common humanity. That is, to overcome barriers of culture, language and differences in the belief that shared knowledge and experience conquer ignorance.

After graduating from Tolleston High School, he served as a jet mechanic instructor during the Korean War. He then received his B.A. and his M.A. in English Literature from the University of Michigan. He earned his Ph.D. in African Languages and Literature from the University of Wisconsin in 1969. He also was a Fulbright Lecturer at National University in Lesotho in 1997. His career included Valparaiso University and Masindi Senior Secondary School in Uganda.

While in Africa, Dr. Scheub was fearless in his pursuit of knowledge walking from village to village. His research took place on foot as he carried a recorder to gather stories during the height of apartheid. Despite local suspicions, he was invited into rural homes. He often sat with the storytellers and their families in their dwellings, listening to different dialects at a time when he was just beginning to grasp the language. He had no expectation for them to speak English. Instead, he learned 17 dialects in African languages so he could effectively understand and communicate. He taped poetry, tales, myths and epic stories, bringing thousands of recordings back to the university and many are now part of the school's digital collection.

He introduced students to the oral traditions of Africa, embarking on a teaching and writing career that illuminates an art as ancient as human existence. His class sizes spanned in size up to 500 students. He established a scholarship to support their financial needs in 2011. Dr. Scheub received significant awards, but he prized above all sharing his deep and profound love for all humanity.

Dr. Harold E. Scheub was nominated by his brother, Gerry J. Scheub.