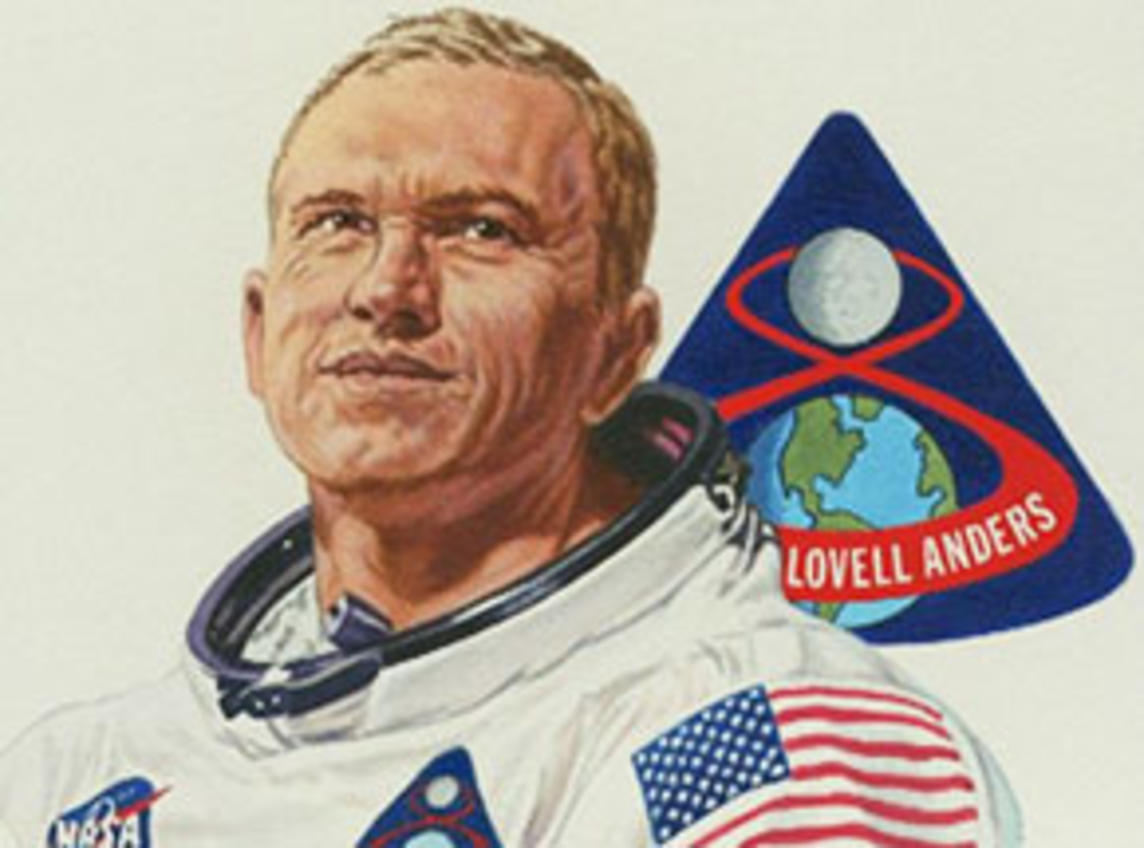 Frank Borman
Apollo 8 Commander
Class of 2014
"And from the crew of Apollo 8, we close with good night, good luck, a Merry Christmas, and God bless all of you -- all of you on the good Earth."

With those words on Christmas Eve 1968, Apollo 8 Commander Frank Borman ended the most viewed telecast in history up to that moment. Borman had led his fellow astronauts, Jim Lovell and Bill Anders, on the first mission to take humans beyond Earth orbit and explore the Moon.

For Frank Borman, the success of Apollo 8 proved to be one of many achievements in his distinguished career. Born on March 14, 1928, in Gary, Ind., he suffered from sinus and respiratory troubles, causing his family to move to Tucson, Ariz. while Frank was a small child. He decided he wanted to serve his country as a pilot, earning his bachelor's degree from U. S. Military Academy at West Point in 1950. He began his USAF career as a fighter pilot, 44th Fighter Bomber Squadron, Philippine Islands, 1951-1953, followed by teaching assignments at West Point and in the USAF Aerospace Pilot School. Along the way, he earned a Master of Science degree in aeronautical engineering from the California Institute of Technology in 1957.

In 1962, Borman joined NASA as a member of the "New Nine" class of astronauts. He, his wife, Susan, and sons, Edwin and Frederick, joined the space fraternity in Houston, Texas. In December 1965, he commanded Gemini 7, a 14-day flight to test human endurance for a future lunar voyage. After the tragic Apollo 1 fire, Borman led the Fire Investigation Board and the re-design of the Apollo spacecraft. Upon the completion of Apollo 7 in October 1968, Borman and his Apollo 8 crew flew the first manned Saturn V rocket on that historic circumlunar journey in December. With that triumph, Colonel Borman retired from NASA and the USAF in 1970.

Colonel Borman joined Eastern Airlines as a special advisor and rose to several leadership positions until named Eastern's president and CEO in 1975 and chairman in 1976. During his tenure, the airline enjoyed several years of profitability, followed by a period of losses and contentious relationships with its union. Colonel Borman retired from Eastern Airlines in 1986 and currently resides in Bighorn, Mont.

Colonel Borman will be best remembered for his Apollo 8 flight, which provided one of the most famous photographs in human history: "Earthrise," showing our planet's beauty and fragility while hovering in the dark vastness of space.

Frank Borman was nominated by Wil Davis, President/CEO, Gary Jet Center.
The nomination was prepared by Stephen McShane, Curator, Calumet Regional Archives, Indiana University Northwest.