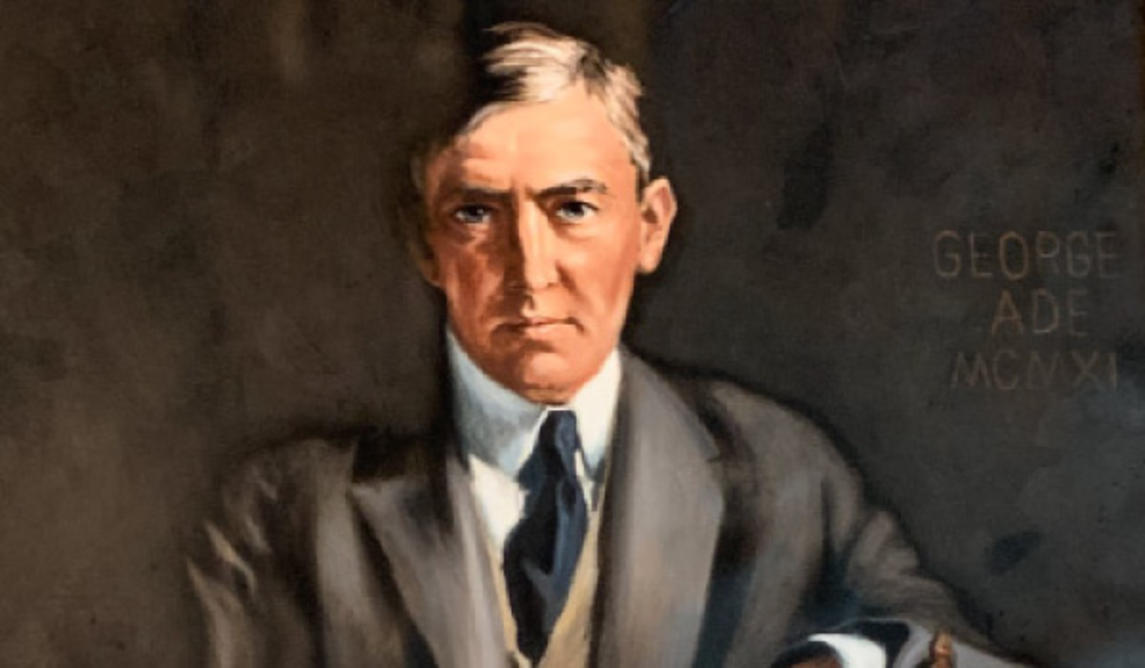 George Ade
American Writer, Playwright, Journalist, Philanthropist
Class of 2019
George Ade (1866-1944) was a journalist, philanthropist, playwright and writer. He joined The Chicago Record after graduating from Purdue University in 1887. Ade's career rose rapidly as a result of outstanding coverage of a steamship explosion on the Chicago River and the Corbett-Sullivan boxing match, a premier sporting event of the era. Ade created a series entitled "Fables in Slang." More than 400 "Fables" were published between 1910 and 1930. In a "Golden Age" of Hoosier literary talent, including James Whitcomb Riley, Meredith Nicholson and Booth Tarkington, George Ade was recognized as the preeminent satirist of the time.

The Chicago Record engaged Ade to write global travel journals recounting tours of Europe, Asia and the Middle East. Ade authored musicals and plays using observations from his travels. He is the Father of the American Musical as we know it today. His first musical, "The Sultan of Sulu," changed Broadway. The work introduced a new format where a storyline was accompanied by music. For the next forty years, a play or musical written by George Ade was performed in the continental United States. He still holds the enviable record of having three different works performed on Broadway simultaneously.

For his fundraising efforts on behalf of the Red Cross during World War I, the Liberty ship, S.S. Ade, was named in his honor. Ade's generosity included his Alma Mater. He collaborated with David Ross to build Ross-Ade Football Stadium along with contributions to the Purdue Memorial Gym and Memorial Union. He served as Grand Consul for the Sigma Chi Fraternity, where he authored the Creed still used today.

In 1908, the Republican National Committee chose Ade's home as the site for what was to become William Howard Taft's successful bid for President of the United States. More than 20,000 people gathered for the event. Taft was one of four U.S. Presidents to visit George Ade at his home, along with Warren Harding, Calvin Coolidge and Theodore Roosevelt.

George Ade's writing was, and is, an inspiration to writers. His "Fables", essays and lyrics epitomize the linguistic charms of the era. His works span the ages with profiles of human failings and idiosyncrasies written in a gentle fashion. He was one of us, not just an observer. As he wrote of Mr. Wallace in "Effie Whittlesly", "He had been reared in the democracy of a small community and the democratic spirit came uppermost."

George Ade was nominated by Mike Davis with Dave Ryan.