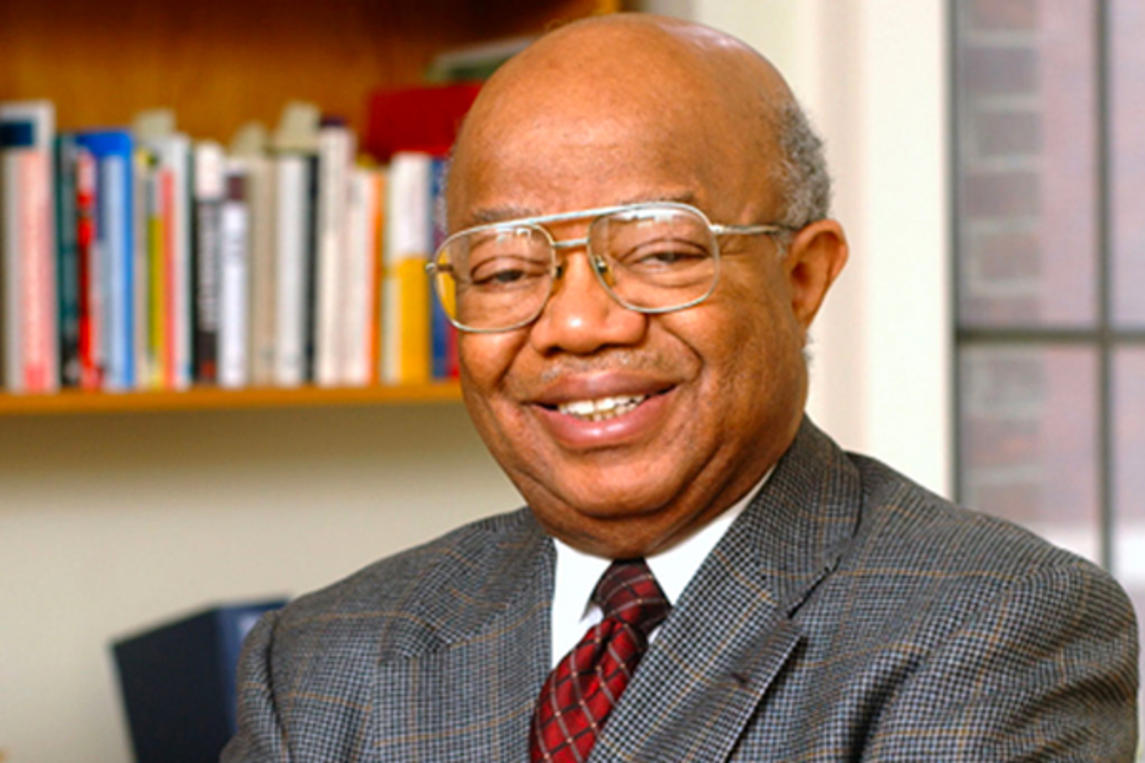 James P. Comer
Pioneer in Educational Reform
Class of 2009
James P. Comer, M.D., M.P.H., born in 1934 and raised in a large East Chicago family, is one of America's best-known and most successful reformers. This pioneer in educational reform is known nationally and internationally for his creation of the Comer School Development Program, the forerunner of most modern school reform efforts.

He is the Maurice Falk Professor of Child Psychiatry at the Yale University School of Medicine's Child Study Center in New Haven, Conn.

He is the author of 10 books including the acclaimed "Leave No Child Behind," a consultant to the Children's Television Workshop, and co-founder and past president of the Black Psychiatrists of America. He has served on the boards of several universities, foundations and corporations.

The Comer Process has been used in hundreds of urban schools. Late in the first decade of the 21st century, his home area - Hammond and East Chicago - began implementing his program.

Dr. Comer was nominated by Calvin Bellamy, Partner, Krieg DeVault, LLP.