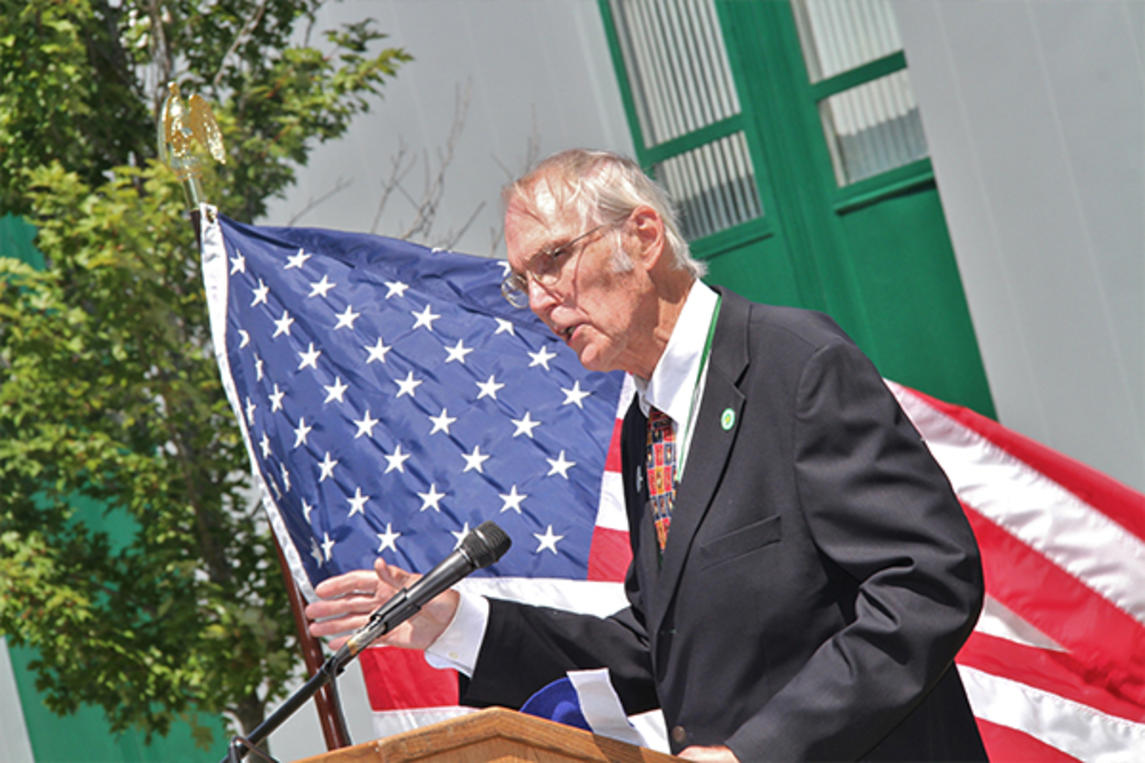 John H. Davies
An Ambassador for Northwest Indiana
Class of 2021
John Hughes Davies has transformed Northwest Indiana through his tireless efforts to promote the region in a positive and constructive way. From his early work with the Northwest Indiana Wellness Council and the 'Say Yes to Fitness, No to Drugs' White House campaign, to his 65-mile marathon walk "Celebrate Northwest Indiana" highlighting the beauty and diversity of our Region, John has made an impact. John also brought local Northwest Indiana steel to Hawaii for steel-framed housing, was the brainchild behind the Millennium South Shore Poster Series as well as created the South Shore Legends.

John also grows thousands of black walnut legacy trees for the next generation at his family farm (Bryn Awelon Farm). Through these efforts, John has made a substantial, lasting impact -- locally, nationally and globally. John's contributions will continue to reverberate for generations to come, long after he is gone.

John was born on October 10, 1943, in Washington, D.C. He graduated from Valparaiso University in 1965 before joining the United States Marine Corps. After his discharge, he began his "journey" which included stints in investigative journalism, public relations for Harvester International, The Cotton Board, the former Our Lady of Mercy Hospital, the Northwest Indiana Forum and the Gerald I. Lamkin Innovation and Entrepreneurship Center of the Ivy Tech Community College, Gary Campus.

As the creator of the South Shore Legends, John brings more than 15 years of studying and interviewing hundreds of innovators in Northwest Indiana. John also embodies the pillars of a South Shore Legend: innovation through his ability to draw connections between local and homegrown greatness, courage with his ability to see limitless opportunity to make things better and reinvent a region (and himself), and exploration through his work with Dare to Dream celebrating America's Creative Spirit to his interest in Space to Expand Minds (STEM) for youth.

John's unyielding love of Northwest Indiana was recognized in 2019 as he was the recipient of the first Lifetime Achievement Award from the Northwest Indiana Society of Innovators. Additionally, he also received the Chester Dobis Lifetime Achievement Award from the South Shore Convention and Visitors Authority.

John Davies was nominated by his daughters, Kelly and Jennifer Davies.