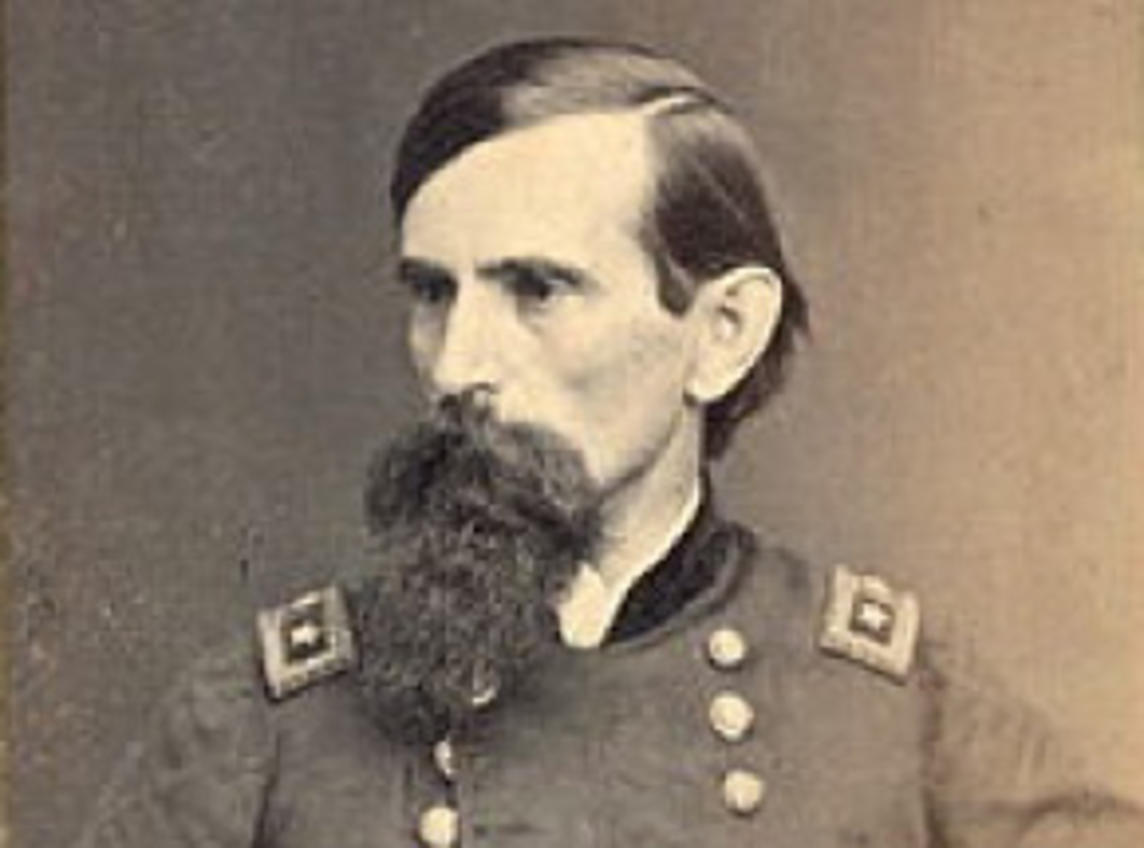 Lewis "Lew" Wallace
Author of "Ben-Hur: A Tale of Christ"
Class of 2015
Lewis "Lew" Wallace (April 10, 1827 - February 15, 1905) was an American lawyer, Union general in the Civil War, governor of the New Mexico Territory, politician, diplomat, and author from Indiana. Among his novels and biographies, Wallace is best known for his historical adventure story, "Ben-Hur: A Tale of Christ" (1880), a bestselling novel that turned out to be the most popular work of fiction written in 19th Century America. Its aggregate sales were not surpassed until the success of "Gone with the Wind" in the 1930's. He is often linked with writing this book in Crawfordsville, IN, where he retired, but he also spent part of his writing career in Starke County.

Most references state Ben-Hur was written in his hometown, and the final years of writing took place when serving as its Territorial Governor in New Mexico. However, Northwest Indiana can claim his works as well. Early evidence suggests that Lew Wallace was visiting the Kankakee River as early as the 1860s. Indeed, local legend suggests that General Wallace wrote par of Ben-Hur under a big gnarled oak tree in Bass Lake. Though there is no data to support this claim, it is possible that he did some writing on other works while at Bass Lake. While Gen. Wallace never owned property there, his wife's sister, Mary, and her husband, Victor Elston, had a cottage in Bass Lake where Lew Wallace was seen writing in their front yard and visiting with Civil War veterans in 1885. According to Marvin Allen, a researcher for the Starke County Historical Society, there was 'no doubt' Lew Wallace was seen writing on his books. It could have been "The Prince of India" or later, his biography.

Sometimes legend is more interesting than fact. It suggested that Lew Wallace wrote most of Ben-Hur on his houseboat, and the wreckage can be seen against the bank at Baum's Bridge. The earliest mention of Lew Wallace writing Ben-Hur is at Riverside, a railroad stop where the Kankakee crosses 421 north of San Pierre, in a 1924 issue of the North Judson Newspaper. His influence extended into the community and beyond. The Knox High School had a Ben-Hur Literary Club in 1898. There was also a Ben-Hur Quartet in Knox and even a Ben-Hur Insurance Agency.

Also interesting is his relationship with veterans from the Civil War. Legend suggests a veteran named Billy Hine carved a boat at the Kankakee while his friend Lew Wallace was fishing there. It is believed that Billy named his boat Ben Hur in honor of his friend. It had 1906 carved in the bow, and Gen. Wallace died in 1905. The legend lives on.

Lew Wallace was nominated by Deborah Mix assisted by Charles Weaver, J.D. and Marvin Allen.