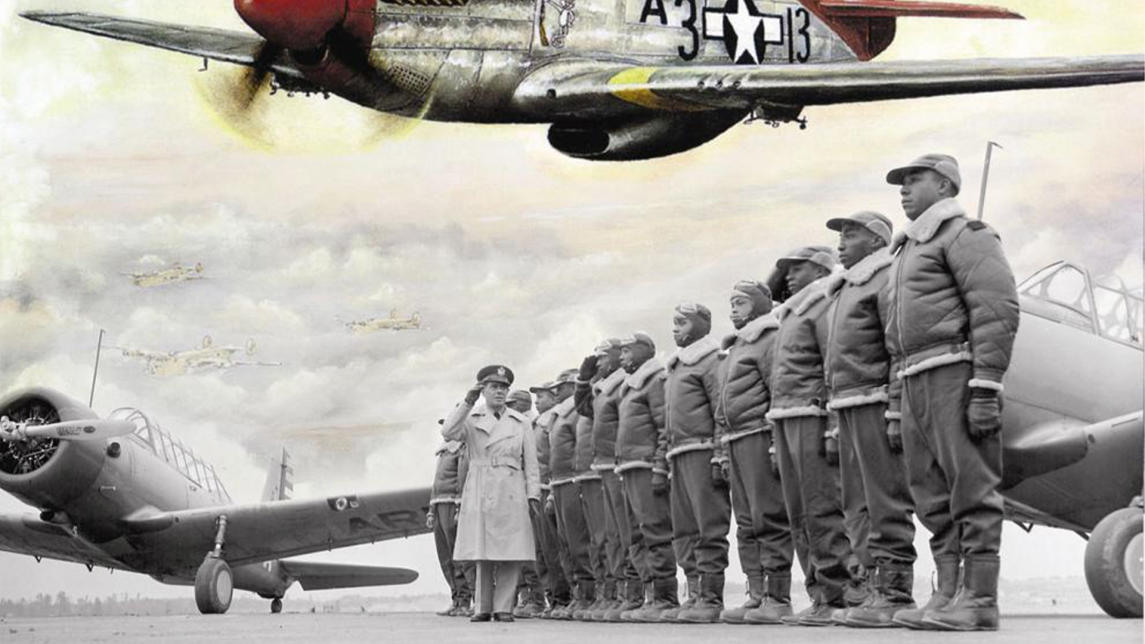 Louis U. Murray
Tuskegee Airman
Class of 2007
The Tuskegee Airmen were the first African-American military airmen to serve in the U.S. Air Force. These brave men fought not only in World War II, but battled racism, segregation and humiliation to pave the way for equality and freedom during the 1940s.

African-American airmen were trained at Tuskegee Army Airfield (TAAF) in Tuskegee, Ala. A total of 994 Tuskegee Airmen graduated from TAAF from 1942-1946. Out of those 994 airmen, seven residents of Lake County, Ind. earned their pilot's wings.

During World War II, the U.S. military was racially segregated. African Americans could only serve in labor and support positions and only with other African Americans. At the beginning of WWII, the U.S. military enforced the belief that African Americans did not have enough intelligence to become pilots. Because of the efforts of the Tuskegee Airmen, the military policy was changed. These men served with honor in combat which eventually led to ending segregation in the U.S. Armed Forces.

Even though the Tuskegee Airmen overcame racial stereotypes in the war and flew bravely and successfully, they still endured racism and segregation after the war ended. In 1948, President Harry Truman signed an executive order which stated equal treatment and opportunity for all of the United States Armed Forces. This ended racial segregation in the military forces and was a first step toward racial integration in the U.S.

On March 29, 2007, at the U.S. Capitol, President George W. Bush honored 300 Tuskegee Airmen with the Congressional Gold Medal, the highest civilian award given by the U.S. Congress.

We honor the seven residents of Lake County, Ind. who earned their commissions and pilot's wings at Tuskegee: Rixie McCarroll, Gordon M. Rapier, Carl F. Ellis, Louis U. Murray, Quentin P. Smith, Lloyd McKeethen and Sylvester H. Hurd. Their legacy lives on!