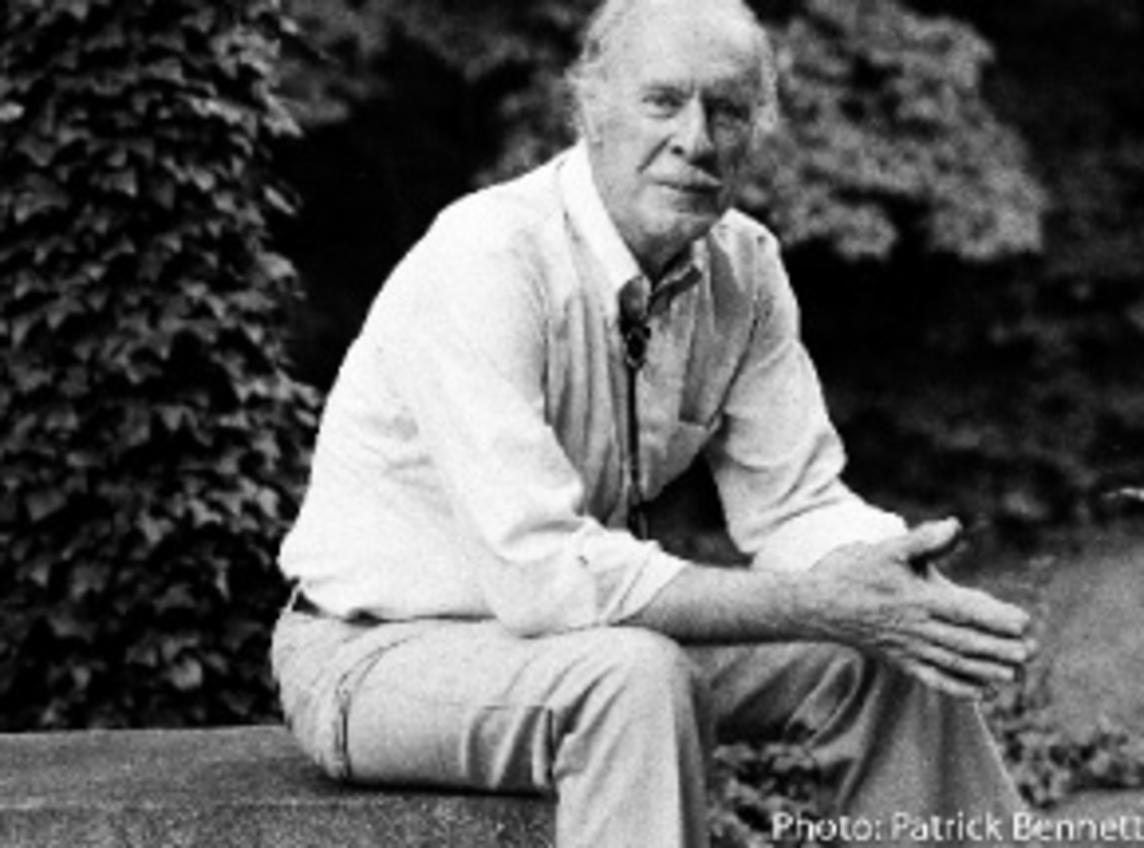 Lynton Keith Caldwell
Indiana's Mr. Ecology
Class of 2016
Born in Iowa in 1913, Lynton Keith Caldwell (1913 – 2006) moved with his family to Hammond, Indiana where his lifelong love of the natural world originated with the frequent trips he would make over the following years to explore the rare Indiana Dunes Ecosystem. He also became active in the protracted, ultimately successful effort to create the Indiana Dunes National Lakeshore (now the Indiana Dunes National Park).

After obtaining his Master's degree at Harvard and his Ph.D. in political science at the University of Chicago, Caldwell embarked on a long and successful career in public administration. At age 26, he became Secretary of Indiana University's South Bend Mishawaka Extension Center, later moving to a position with the Council of State Governments in Chicago. In 1947, he moved with his wife, Helen, to Albany to direct a new Syracuse-New York University-sponsored civil service training program. Special appointments took him on missions to Columbia, the Philippines and, in 1954, to Turkey. During these years he became increasingly concerned by escalating problems of unchecked pollution and environmental degradation.

In 1956, after a year of teaching at UC Berkeley, Caldwell accepted a position with the School of Government at IU Bloomington to administer a newly established joint public administration program with Thailand, which later extended to Indonesia. Over the next few years, his work took him around the world.

In 1962, Caldwell made the radical decision to step down from his position in order to pioneer the development of an entirely new academic subfield: environmental policy and administration studies. During the next decade, he worked virtually singlehanded on this endeavor, traveling widely to promote his ideas for countries to start incorporating environmental considerations into their public policy planning. In 1967, his groundbreaking work led to a consultancy in Washington D.C. with Senator Henry Jackson for whom he drafted the nation's keystone environmental law, the National Environmental Policy Act of 1969. His insistence on "action-forcing" wording in the statute also resulted in the important Environmental Impact Statement provisions that require concerned federal agencies to carry out detailed studies before embarking on any major project having potentially negative impacts on the environment. Following this success in 1972, Caldwell realized another long hard fought dream with the opening of IU's School of Public and Environmental Affairs.

For the next 25 years, Caldwell continued to teach, lecture and act as a consultant on environmental affairs to institutions, universities and government entities both in the United States and across the globe. Among many awards and citations, in 1982 the United Nations Environmental Program (UNEP) elected him to its Global 500 Roll of Honor. He also authored 15 books and some 300 peer-reviewed articles.

Note: Susan Lennis, "Indiana's Mr. Ecology," Indianapolis Star Magazine, December 10, 1973.

Lynton Keith Caldwell was nominated by Wendy Read Wertz and Elaine Caldwell Emmi with Lee Botts.