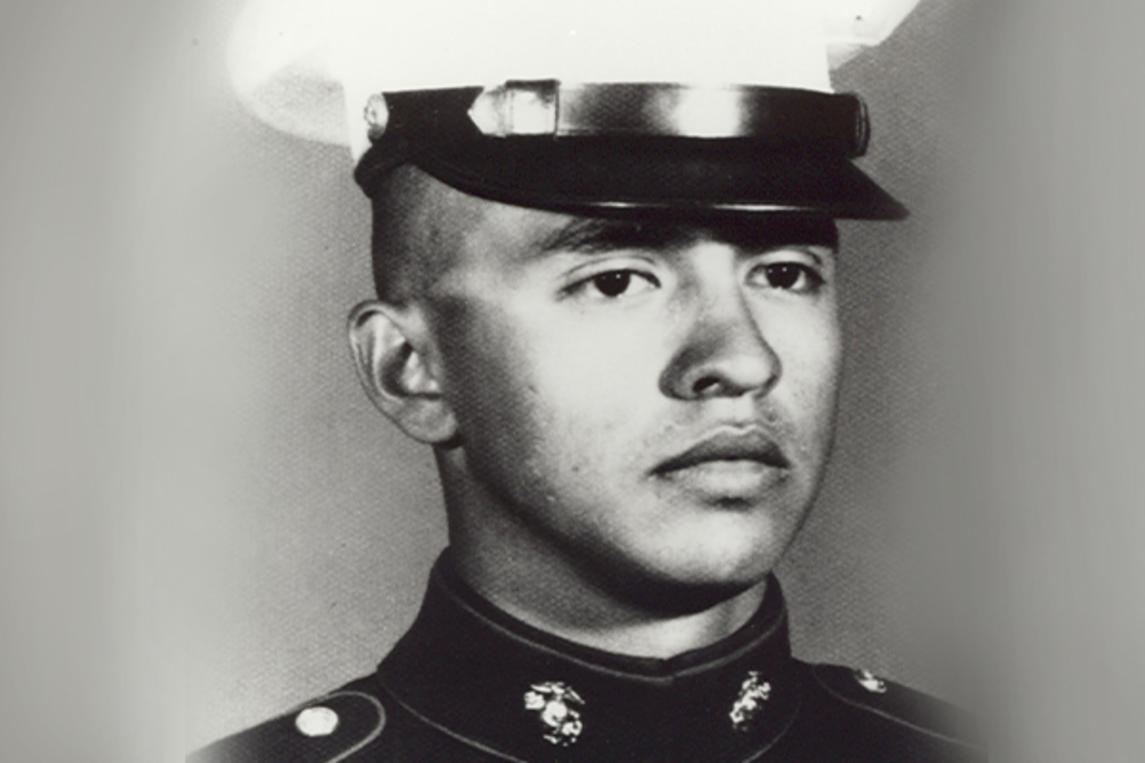 Marine Lance Cpl. Emilio A. De La Garza, Jr.
Medal of Honor Recipient
Class of 2011
June 23, 1949 - April 11, 1970
East Chicago, Ind.
During meritorious action, he was killed in action, Da Nang, Republic of Vietnam.

While on patrol looking for enemy soldiers, the Marines came across the enemy in the reeds around a pond. When the enemy pulled the pin on a grenade, he put himself between it and others on patrol, saving the lives of two Marines.

Medal of Honor recipients were nominated by Rick A. Richards.