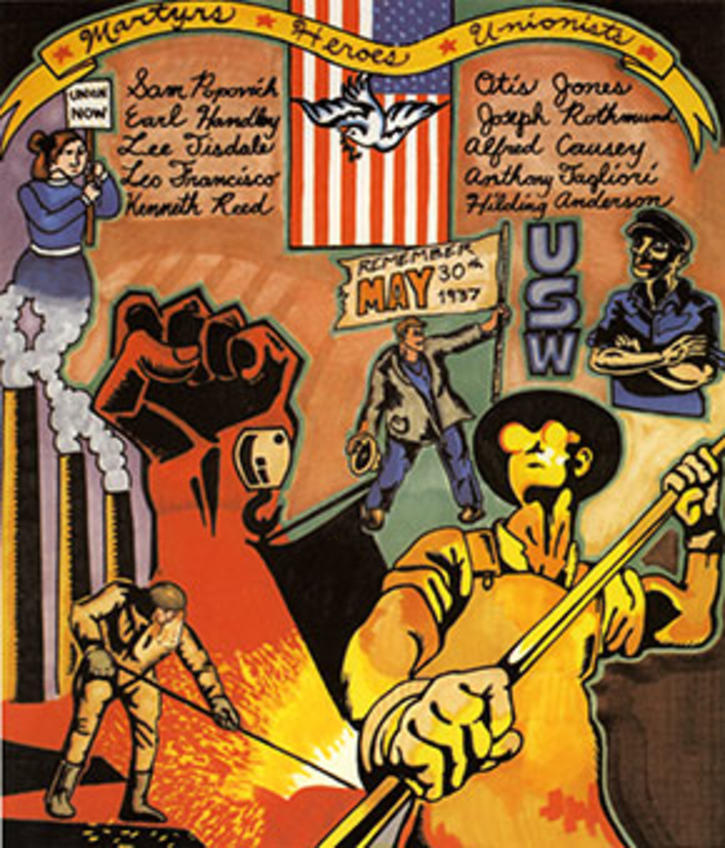 Martyrs, Heroes, Unionists
From The Memorial Day Massacre - May 30, 1937
Class of 2007
A critical event in labor history galvanized national public opinion on May 30, 1937. The Memorial Day Massacre occurred in which ten men were killed by Chicago police at Republic Steel Corp. in South Chicago.

Throughout the 1930s, thousands of workers across the country were using sit-ins and peaceful demonstrations to act out against unfair wages, dangerous working conditions and unpredictable employment.

On Memorial Day, May 26, 1937, Republic Steel workers, women and children along with hundreds of other unarmed steelworkers and supporters, marched peacefully, fighting for their rights to form an organized union at Republic Steel in South Chicago, before being beaten and shot down by police. Many people were injured and 10 were killed, including Northwest Indiana residents Sam Popovich, Earl Handley and Kenneth Reed, former members of the United Steelworkers Local 1010. In addition, Hilding Anderson, Alfred Causey, Leo Francisco, Otis Jones, Joseph Rothmund, Anthony Taglieri and Lee Tisdale were also killed.

The acts and deeds of these steelworkers, who lost their lives in the pursuit of a better life for both their families and their communities, helped improve the standard of living for all who are part of a union. The world is a different place now because these men stood up for what they believed in and their dreams of the working class becoming a reality. Today, there are unions across the country and the world.