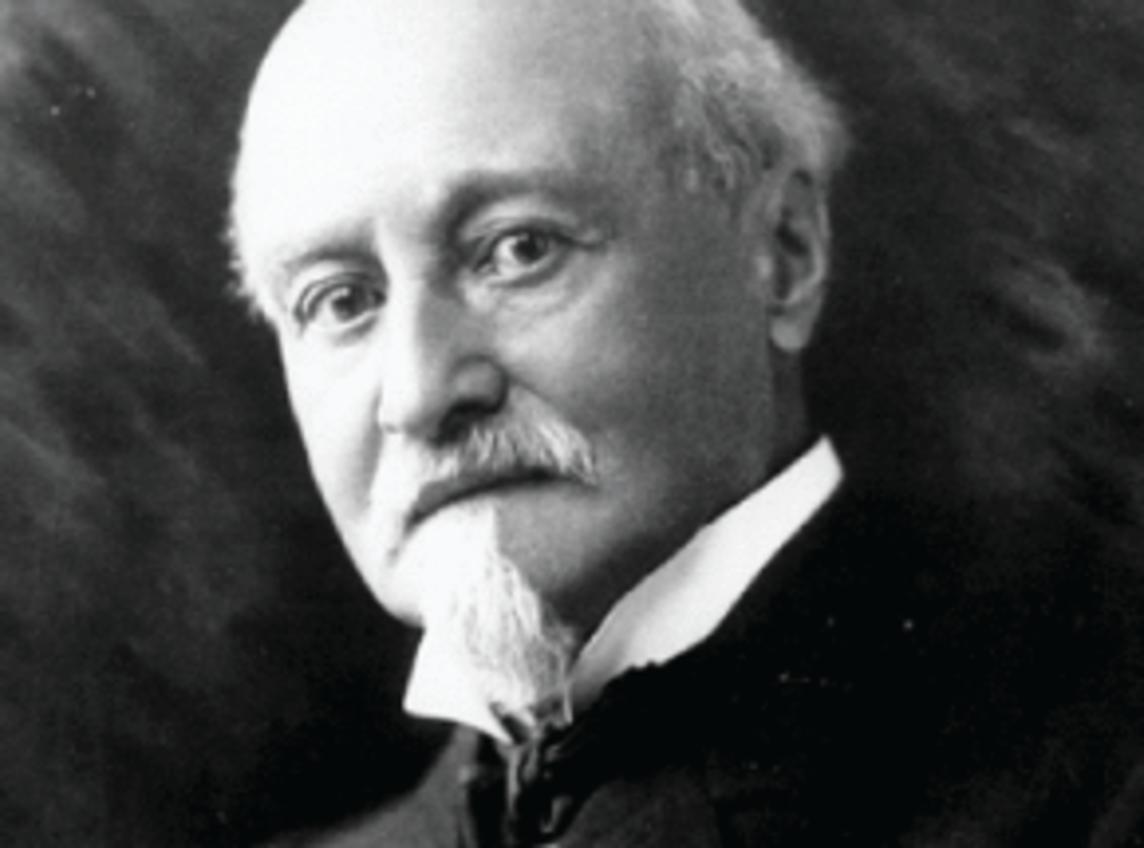 Octave Chanute
Achieving a Milestone in Human Flight
Class of 2004
In 1896, the Indiana Dunes was a historical landmark in the history of aviation. Octave Chanute (1832 - 1910), one of the pioneers of human flight, performed his experiments with manned gliders, specifically the biplane. Its design would serve as the Wright Brothers' model for constructing their first airplane.

In 1832, Octave Chanute was born in Paris, France, and later immigrated to the United States. Chanute was a talented and highly successful civil engineer who designed the first railroad bridge over the Missouri River and the Union stockyards in Chicago and Kansas City.

Being fascinated with the possibility of human flight, he collected large amounts of flight information going back 300 years. In 1894, he compiled all his research and published a book called "Progress in Flying Machines". This collection of flight experiments and research served to inform flight enthusiasts, including Orville and Wilbur Wright.

In 1895, he started designing and building his own gliders. In 1896, with the help of another engineer, they constructed the biplane model. On the shores of Lake Michigan on Miller Beach, he tested more than 300 controlled flights of up to 359 feet and as for long as 14 seconds in the air. The Wright Brothers used this glider as a model for the first man-powered glider plane.

Even though Chanute created the most successful manned glider, his passion for collecting and sharing aviation information would be his largest contribution to the history of flight. During a trip to Paris, he spoke at the Aero Club of France about his flight research and the discoveries of others, including his friends, the Wright Brothers. His lecture on the progress of flight influenced European nations to take aviation seriously.

Octave Chanute was a man who made a difference in the world. As the founding "Father of Flight," he laid the foundation of aviation, from the glider to the space shuttle.