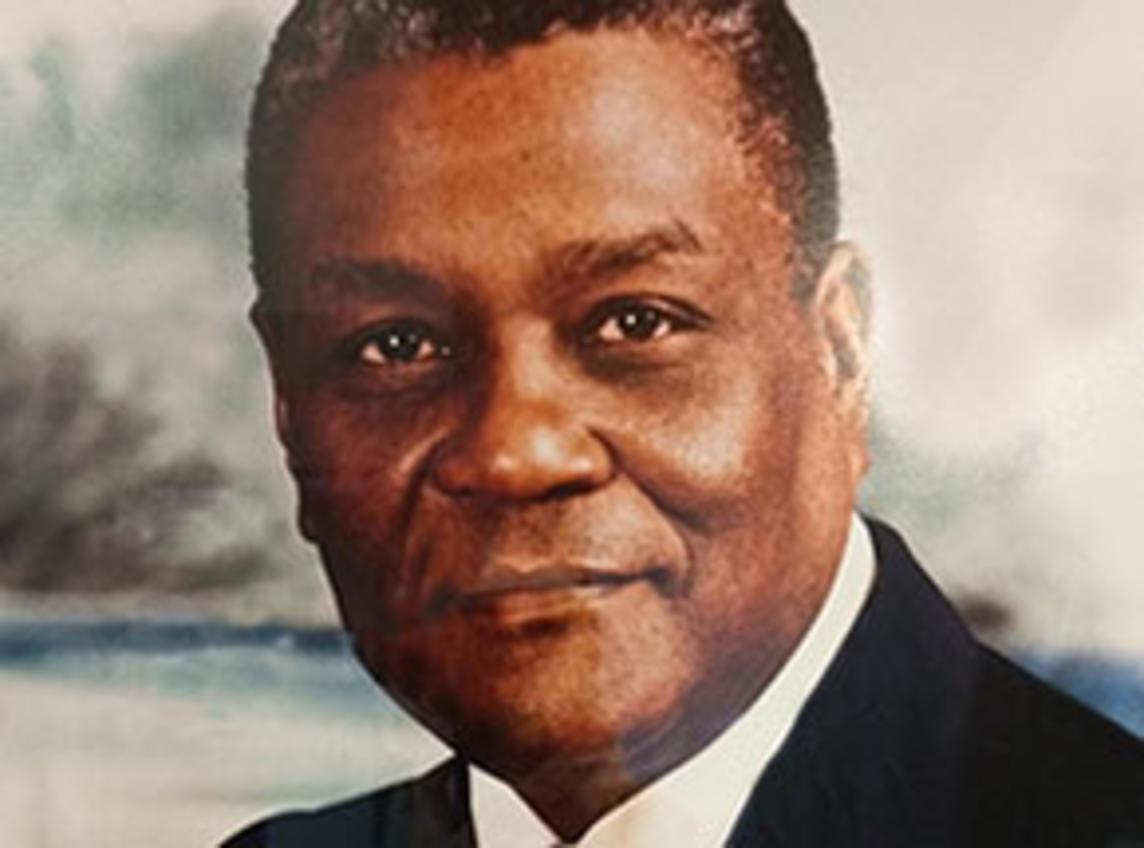 Quentin P. Smith
Civic Leader, Educator, Activist, Mentor & Tuskegee Airman
Class of 2017
Quentin P. Smith (1918-2013) attended Indiana State University, earning a bachelor's degree in social studies education and returned to Northwest Indiana, taking a teaching position at Gary Roosevelt School. At the outbreak of World War II, he joined the Army and was assigned to the 477th Bomber Group, part of an experimental program at the Tuskegee Institute in Alabama to train African-American pilots. They would later become famous as the Tuskegee Airmen.

At the close of World War II, Lieutenant Quentin Smith and other Tuskegee Airmen officers were arrested and court-martialed for entering an officers' club that was off-limits to African Americans. Lt. Smith, along with 30 fellow officers, chose imprisonment rather than honorable discharge, seeing the latter as submitting to segregation in the military. In their view, segregation, in any form and anywhere, was unacceptable.

Thurgood Marshall, who would later become the first African-American Justice of the U.S. Supreme Court, filed a petition with the Supreme Court to free the imprisoned Tuskegee Airmen. President Harry S. Truman ordered all of the Airmen freed and honorably discharged. The bravery of the Tuskegee Airmen, both in battle and in their personal struggles against segregation, changed America forever and served as a major factor in President Truman's order to integrate the U.S. Military Services in 1948.

After the war, Mr. Smith returned to Gary, where he began a career spanning nearly 50 years as an educator and a very active community member. He became the first principal of West Side High School, advancing to the post of Executive Director of Secondary Education in the Gary Community School Corporation. He was also instrumental in the creation of the Emerson School for the Visual and Performing Arts.

Mr. Smith was active in the local community, including service on the Gary City Council, as chair of the Calumet College Board of Trustees, as president of the Gary/Chicago International Airport Authority Board, and as a founding member and secretary of the Aquatorium Society, where he worked to create a Tuskegee Airmen Museum as part of that landmark structure in Marquette Park. He also served as a member of numerous local military, religious and civic organizations.

As Gary Mayor Karen Freeman-Wilson noted, "In war and peace, Quentin P. Smith was a hero; he bravely defended our nation, stood up against segregation and throughout his stellar career he unselfishly served in the community as a civic leader, educator and mentor."

He is truly a legend of Northwest Indiana and America. He did not become a lucky man nor a man in a position of great power, but he was a man who influenced all he knew directly and all he didn't know through his actions and his life.

Quentin was also inducted as a Legend in 2007 as one of the Lake County, Indiana Tuskegee Airmen. Quentin P. Smith was nominated by Gregory S. Reising.