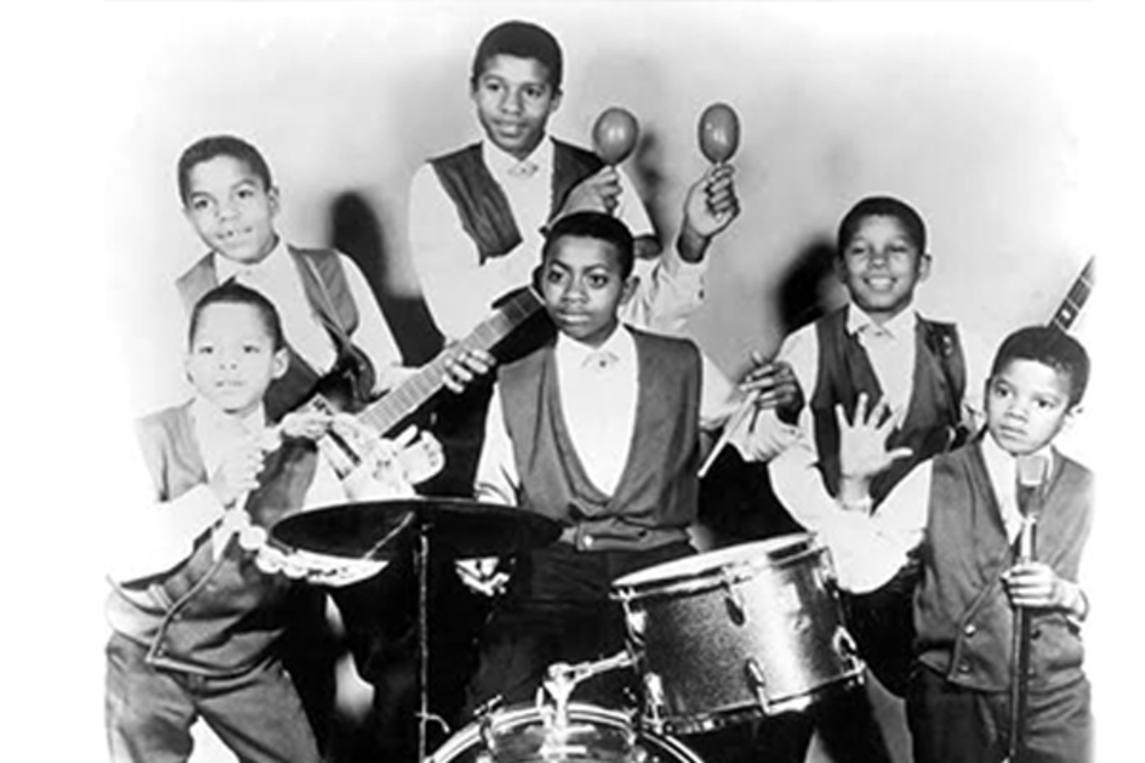 The Jackson 5 / The Jacksons
Music Legends
Class of 2011
The Jackson 5, later known as The Jacksons, is an American popular music family group from Gary, Ind. Active from 1964 to 1990, The Jacksons played from a repertoire of R&B, soul, pop and later disco. During their Motown Records and Epic Records tenure, The Jackson 5 were one of the biggest pop music phenomena of the 1970s and 1980s and the band served as the launching pad for the solo careers of their lead singers, Jermaine and Michael, the latter brother later transforming the early Motown solo fame into greater success as an adult artist. Later, the youngest daughter, Janet, achieved music fame almost as much as her brother Michael.

Born and raised in Gary, Ind., the Jackson brothers were guided in their early careers by their father, Joseph Jackson, a steel mill crane operator and former musician, and their mother, Katherine Jackson, who watched over the boys during the early years. Mr. Lucky's, a club at 11th and Grand in Gary, served as the venue for the group's debut. In 1969, Motown Records signed The Jackson 5, and Diana Ross formally introduced them to the public on Aug. 11, 1969, at a Beverly Hills, Calif. club. They worked tirelessly on their performance routines, and their fresh harmonies and arrangements propelled them to the top of popular music.

The singing efforts of Michael and his brothers led to the group's induction into the Rock and Roll Hall of Fame in 1997 and the Vocal Group Hall of Fame in 1999. Two of the band's recordings, "ABC" and "I Want You Back", are among the Rock and Roll Hall of Fame's 500 Songs that Shaped Rock and Roll, with the latter track also included in the Grammy Hall of Fame. On Sep. 8, 2008, The Jacksons were honored as BMI Icons at the annual BMI Urban Awards.

The world of music and entertainment was enhanced greatly by The Jackson 5 / The Jacksons. They made a "world of difference" as musicians, performers and artists. Millions of people around the world have been touched by this family group from Gary. They have brought us much joy and will be forever remembered by future generations. They are indeed legendary!

The Jackson 5 / The Jacksons were nominated by Evelyn Lahaie and Stephen G. McShane.