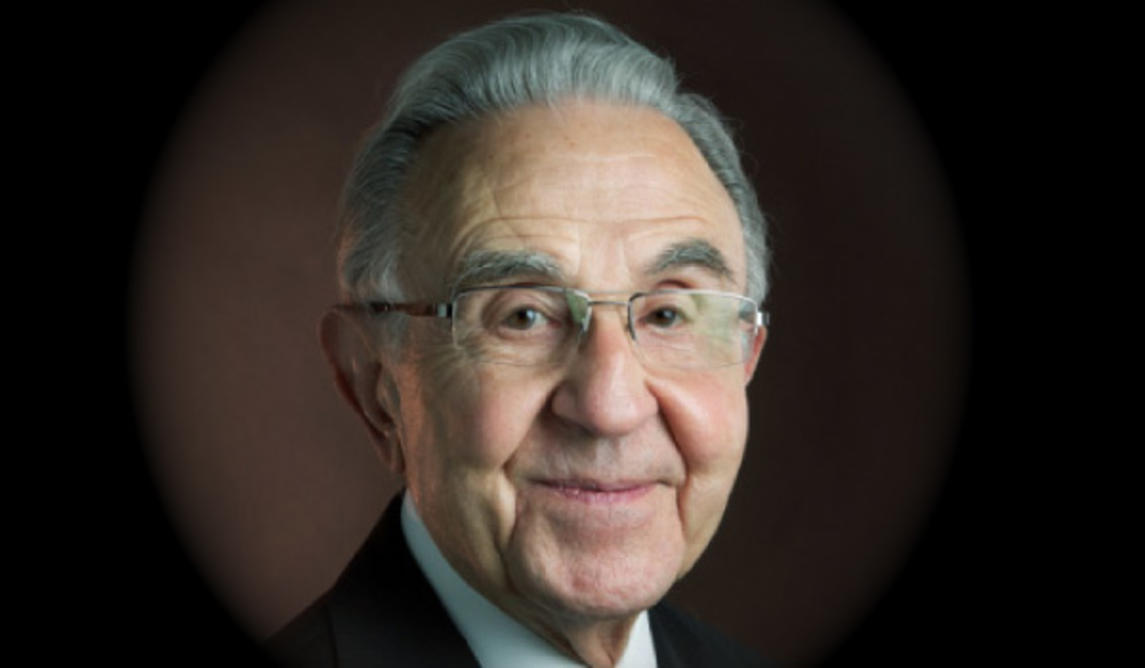 Thomas G. Katsahnias
Integrity, Valor, Character
Class of 2019
Thomas G. Katsahnias, the son of a Greek immigrant, was in the forefront of a trilogy of industries during a turbulent time of change globally. He spent the majority of his career at Inland Steel, rising to become general manager and chief operating officer when the East Chicago mill was one of the nation's largest, employing more than 20,000 people. He served as CEO at other companies and brought innovation and leadership that also helped transform institutions in healthcare, education and the arts.

He served his country in the U.S. Army Chemical Corps as a bacteriologist. He flew the region as a pilot often overlooking the steel industry below. He sailed the shores of Lake Michigan as an accomplished sailor, and in his early years, he performed in Carmen at the Civic Opera House.

He earned his bachelor's degree in chemical engineering from IIT and was hired by Inland Steel in 1951. He served in the Army from 1954 to 1958 and later earned a master's degree in business administration from the University of Chicago. He worked in all parts of the mill and held 12 different positions at Inland before becoming the chief operating officer in 1978.

These were turbulent times for the industry as it struggled to recover from the 1975 recession. Yet 1978 was a record year for the company. Unfortunately, the 80s brought high levels of imports, oversupply and decreased demand. Inland persisted in developing new products and improved efficiencies under Mr. Katsahnias's leadership. During his tenure, Inland's No. 7 blast furnace, the largest state-of-the-art, world-class furnace, was dedicated at Indiana Harbor. This was an important step forward as the industry adapted to a new business environment.

After his retirement in 1986, Ancilla Systems sought his expertise and he became senior vice president and operating head of their hospitals. His ability to turn an entity around was proven once again at Calumet College of St. Joseph. The college was struggling to survive when he became Chairman of the Board of Trustees, serving from 1986 to 2011. His support led to several successful capital campaigns and the addition of NAIA athletics, which changed the culture of the college. Because of his tireless efforts, CCSJ continues to change the lives of students.

Throughout his life and career, Mr. Katsahnias exemplified the highest degree of integrity, valor and character often in the face of adversity. He serves as a shining role model for Northwest Indiana and beyond.

Thomas G. Katsahnias was nominated by Dr. Amy McCormack.