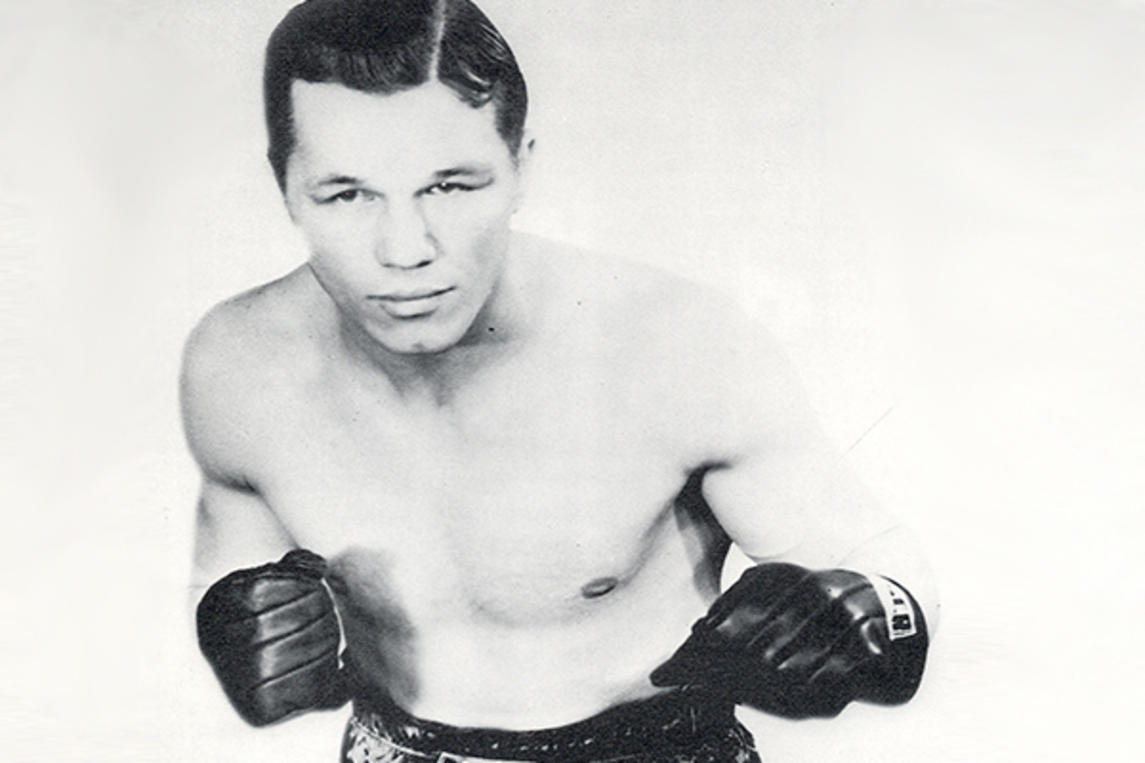 Tony Zale
"The Man of Steel"
Class of 2008
"The Man of Steel" was a professional boxer, youth worker and an overall first-rate citizen who became a two-time world middleweight champion.

Tony Zale (1913-1997), born Anthony Florian Zaleski, grew up in the steel town of Gary, Ind. Zale was of Polish descent, and was the second youngest of seven children. Tony and his brothers were actively involved in amateur boxing after he graduated high school. After graduating, Tony worked in the steel mills before turning to professional boxing in 1934. His first shot at professional boxing was cut short due to injuries and overtraining. In 1935 he worked for U.S. Steel again, but he never stopped training.

During World War II, he joined the Navy from 1942 to 1945. After the war ended, Zale continued his boxing career, which led to his famous three-fight series with Rocky Graziano in 1946, 1947 and 1948 for the middleweight crown, winning two out of three. Zale's professional record was 18 losses, two draws and 67 wins, 45 of them by a knock-out. He retired from boxing in 1949.

For the next eighteen years, Tony Zale worked as the director for the Catholic Youth Organization and as an advisor for the Boys Club, the Special Olympics, cerebral palsy clinics and veterans' rehabilitation programs. He was a role model to youth and everyone around him. Throughout those years, he spent time in Chicago, New York and his hometown in Indiana.

Tony Zale was recognized for his many achievements during his lifetime. President Ronald Reagan wrote, "Whether in boxing, in the Navy during World War II or in youth work, you've reminded America's youngsters….the meaning of true strength and courage is found in faith, character, integrity and sacrifice." In 1990 he received the Presidential Citizen's Medal from President George H. W. Bush.

Before he died in 1997, he was inducted into the International Boxing Hall of Fame and the Gary Hall of Fame in 1991.

Tony Zale was nominated by Tom Higgins, Coach John Friend and John F. Sandner.