Please note: We recommend calling ahead to businesses and attractions you plan to visit for requirements and hours of operation.
Munster Centennials Baseball
1005 S. Centennial Dr.
Munster, IN 46321
Phone: (219) 836-7275
Website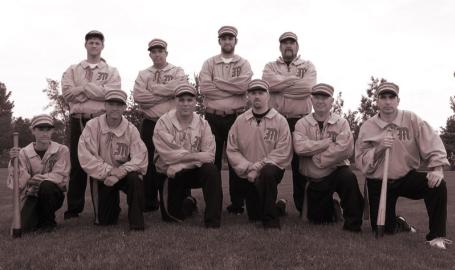 The Munster Centennials vintage baseball team plays by the rules of the 19th century, just before and in the decades following the Civil War. The Centennials play their home games at Centennial Park in Munster and have played away games in Illinois, Michigan and Wisconsin. Back then, baseball was considered a "Gentleman's" game and players (or "Ballists" as they were called) were expected to conduct themselves in a considerate manner. The style of play includes underhand pitching and no use of gloves.