Aftermath Cidery & Winery
Restaurant Weeks Menu
Serving infused hard ciders made with Indiana apples & house-made wines.

15 North Washington Street
Valparaiso, IN 46383
(219) 299-VINE (8463)
www.aftermathcidery.com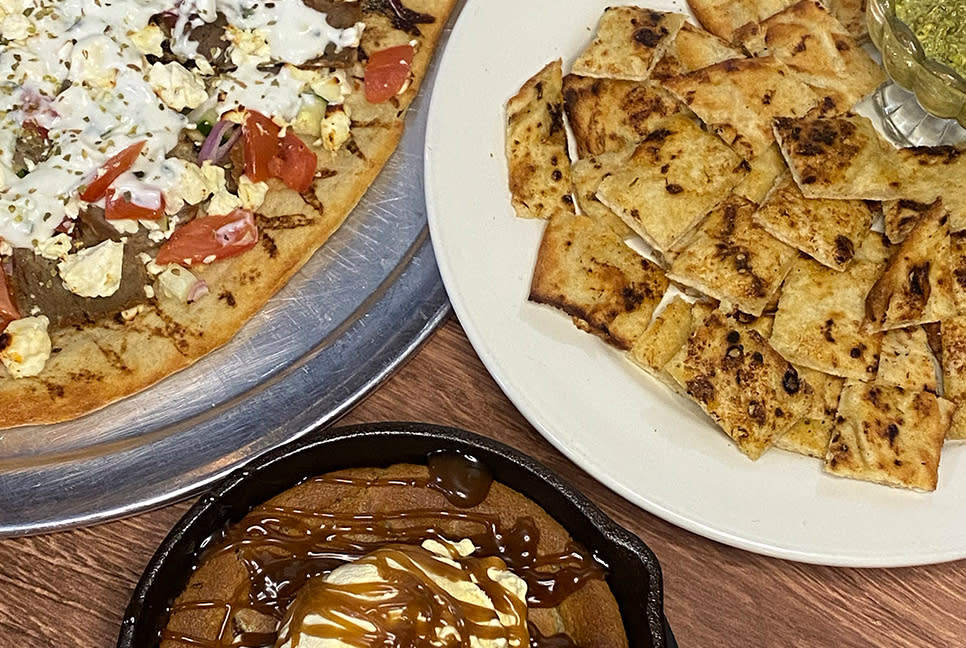 Menu
Cost: $28 for two people

Appetizer:
- Pesto & Goat Cheese Dip -
A perfect blend of pesto and goat cheese. Served with garlic flatbread chips.
Entrée:
- Gyro Flatbread - 
An olive oil base on our wood fired crust topped with lamb gyro meat, fresh cucumbers and tomatoes, feta and tzatziki sauce.
Dessert:
- Chocolate Chip Cookie Skillet -
Served with vanilla ice cream and topped with a caramel bourbon sauce.
 
---

Restaurant Features: We are a small, locally owned cidery and winery located in downtown Valparaiso. Our ciders and wines are all made in Valparaiso. We are all ages and offer options for all palates and ages! Our ciders range from dry to sweet and are infused with fruits and spices. We also carry wines from our sister company, Running Vines Winery.