Fenwick Farms Brewing Co.
Restaurant Weeks Menu
Our goal is to become farm-to-glass as much as possible.

219 W. Washington St.
Rensselaer, IN 47978
(219) 866-3788
fenwickfarmsbrewingcompany.com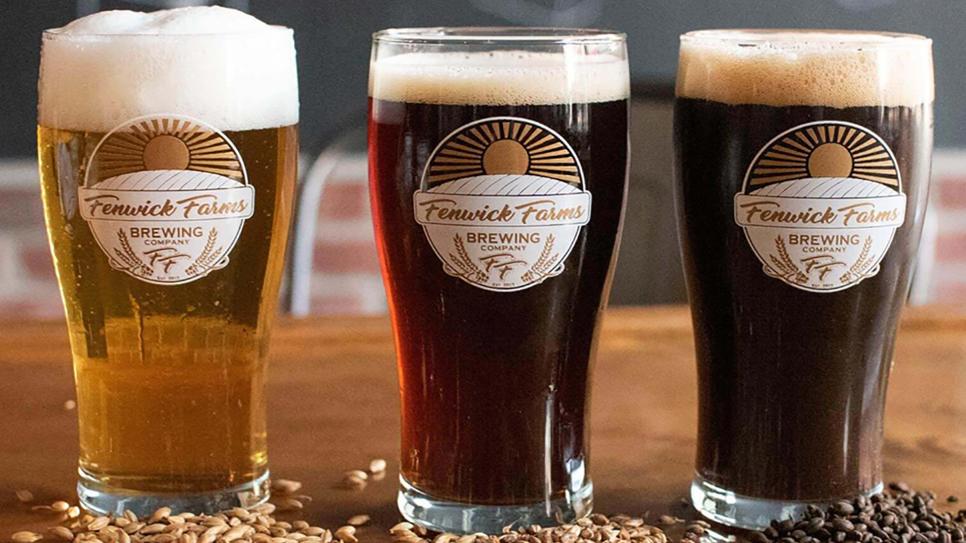 Dine-In Menu
Cost: $40 per person
- Wilted Greens -
Sautéed shrimp, crispy pork belly, mixed baby greens, scallion, warm cider vinaigrette. 
- Cider Brined Pork Chop -
Grilled 12 oz. bone in chop with potatoes au gratin.​
- Fried Maple Bread Pudding -
With candied nuts and orange caramel sauce.
 
---

Carryout Menu
Cost: $25 per person
- House Salad -
Cucumber, tomato, red onion, bell pepper, romaine, baby greens, croutons, honey garlic vinaigrette.
- Shrimp Campanelle -
Spinach, creamy tomato vodka sauce, fresh mozzarella, basil.