Flamingo Pizza of Miller
Restaurant Weeks Menu
Offering stone-baked pizza, drinks & other fare in a warm, low-key setting.

8341 Locust Ave.
Gary, IN
(219) 938-0323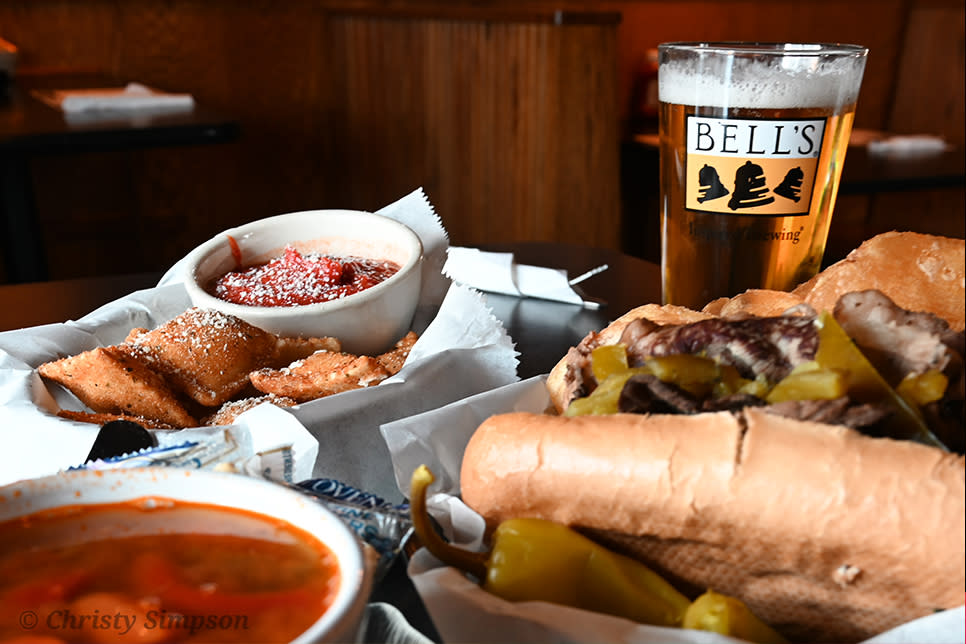 Lunch Special
Dine-in only
Hours available: 12:00 p.m. to 3:00 p.m.
Complimentary cup of soup with any sandwich purchase.
 
---

All-Day Specials
- Breaded Ravioli: $6 -
Cheese filled ravioli, lightly fried, served with marinara dipping sauce
- 1/2 lb. Cheeseburger: $10 -
Fresh ground beef chargrilled with choice of cheese on a brioche bun, served with homemade chips
- Italian Beef Sandwich: $9 -
Thin slices Italian spiced roast beef on a toasted Gonnella roll served with a side of au jus and homemade chips
 
---

Carryout Special
Hours available: Excludes Friday and Saturday
Limit two per order.
- Large 14" Two Topping Pizza: $17 -