Madison Rose B&B
Restaurant Weeks Menu
A charming B&B with delicious meals served by our onsite, renowned chef.

2644 West 65th Place
Merrillville, IN
(515) 343-7997
www.chefstableusa.com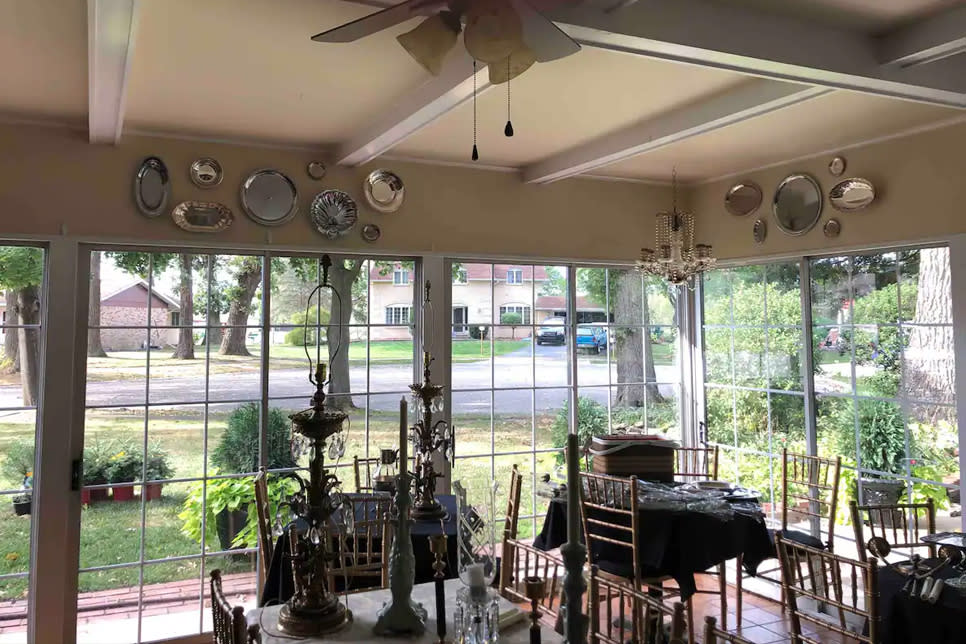 Breakfast Menu
By reservation only - must call or text 515.343.7997
Cost: $18 per person
Includes a tour of the bed and breakfast
Hours: 11:00 a.m. to 2:00 p.m.
- Quiche Lorraine -
- Hash Brown Casserole -
- Applewood Bacon-
- Yogurt & Fresh Fruit Parfait -
- Juice -
- Morning Glory Muffins -
 
---

Features: Experience the Passion of Hospitality. Three well-appointed guest rooms with private baths and fireplaces. (Governor's, Sunshine, Rosebud). Full gourmet breakfast, Wi-Fi and Cookbook Library. Dining parlor that looks out to jacuzzi and shed with entertainment gazebo, fire pits for s'mores and outdoor gardens.