Patrick's Grille
Restaurant Weeks Menu
Fine dining with a cosmopolitan, yet comfortable ambiance.

4125 Franklin St.
Michigan City, IN 46360
(219) 873-9401
Reservations suggested - please call
patricksgrille.com
21+ establishment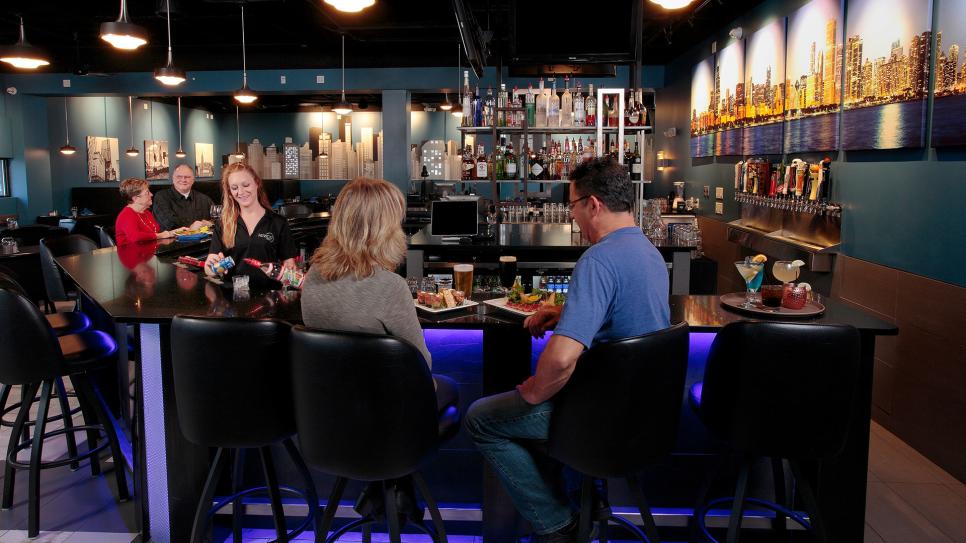 Menu
Cost: $49 for two people
Price does not include gratuity. Patrick's is a 21+ establishment
Starter (choose one per person):
- Soup Du Jour -
- House Salad -

Entrée (choose one per person):
- Chicken Piccata -
Fresh chicken breast sautéed with mushrooms, capers, tomatoes, onions, garlic and white wine
- Half-Slab BBQ Baby Back Ribs -
Char-grilled, saucy and fall-off-the-bone tender
- Pesto Tortellini -
Onions, peppers and three cheese tortellini with pesto cream sauce (add chicken - upon request)
 
Dessert (choose one to share):
Select from our regular dessert menu
 
About Patrick's Grille: Enter Patrick's Grille and enjoy a chic, contemporary vibe and the perfect setting for any occasion – an intimate romantic dinner, or a celebration with friends and family. The bar and dining room offer a casual yet sophisticated atmosphere to enjoy handcrafted cocktails, appetizers at the bar or a complete meal.