3Floyds Brewpub
Restaurant Weeks Menu
Brewer of some of the most insane and delicious craft beers in the world.
9750 Indiana Pkwy.
Munster, IN
(219) 922-4425
www.3floyds.com/brewpub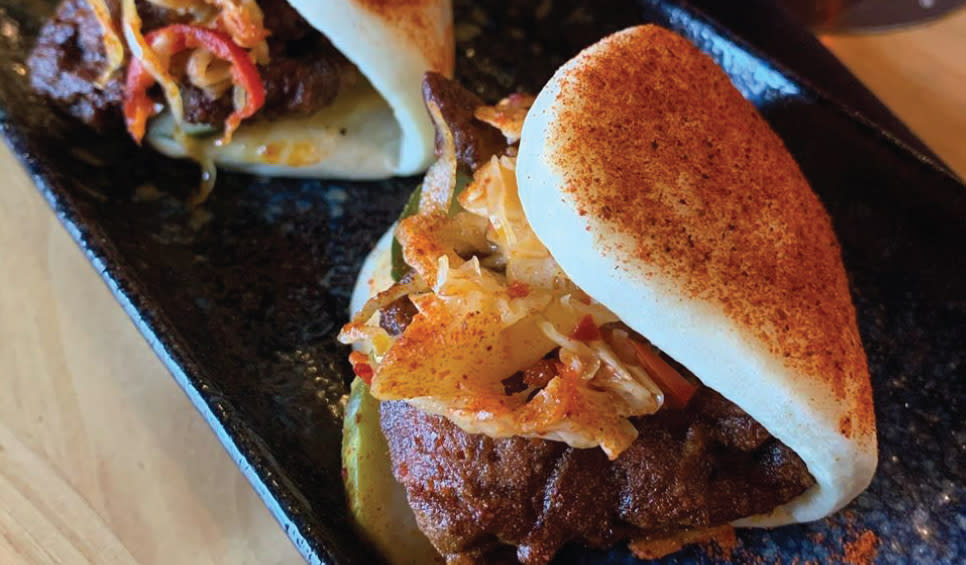 Tax and gratuity are not included in either menu.
Lunch Menu
Hours available: Sunday through Friday 11:00 a.m. to 5:00 p.m.
Cost: $15 per person
Sandwich (choose one):
- Burger -
Bone marrow butter, roasted shallot aioli, cheddar, red leaf, sweet pickle, brioche
- Roasted Pork Shoulder -
Tamarind glaze, Chinese 5 spice aioli, cucumber and sesame slaw, ciabatta
- Hot Chicken -
Fried chicken thigh, habanero butter, spiced dill pickles, slaw, cayenne aioli, biscuit bun

Beers (choose one, by the pint):
- Zombie Dust -
- Gumballhead -
- Alpha King -
-Lazersnake -

*Vegetarian choices upon request
---
Dinner Menu
Hours available: Sunday through Friday 5:00 p.m. to 10:00 p.m.
Cost: $48 for two people
Appetizer (choose one to share):
- Cheese Curds -
Red barn creamery, togarashi tempura, kimchi aioli, pickled red peppers, scallions
- Wings -
Waffle bread, bliss maple syrup, smoked butter powder, candied orange peel
- Shaved Brussels Sprout Salad -
Honeycrisp apple, buttermilk blue cheese, pecans, dried cranberry, balsamic vinaigrette
- BBQ Beef Jerky -
Entrée (choose one per person):
- Ramen -
Roasted pork broth, shiitake mushrooms, BBQ pork shoulder, fried garlic & chicken fat tare, kimchi, slow egg
- Southern Mac and Cheese -
Smoked chicken, alpha king cheddar bechamel, shell pasta, biscuit crumble, ramp sriracha
- Seitan Larb -
Hot and sour salad, sticky rice, cucumber, sweet pepper, mint, cilantro, lime
- Chopped Cheese Calzone -
Seasoned ground beef, peppers, onion, American cheese, lettuce, garlic aioli

Dessert (choose one to share):
- Chocolate Brownie -
Dark Lord ice cream, toasted house marshmallow
- Peanut Butter Cheesecake -
Cookie crust, chocolate ganache

Beers (choose two, by the pint):
- Zombie Dust -
- Gumballhead -
- Alpha King -
-Lazersnake -