El Taco Real
Restaurant Weeks Menu
Authentic Mexican cuisine using recipes handed down from generation to generation.

935 Hoffman St.
Hammond, IN 46327
(219) 932-8333
eltacorealrestaurant.com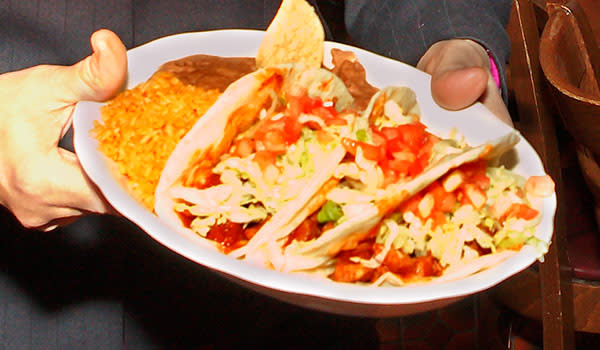 Menu
Hours available: Sunday, Tuesday, Wednesday and Thursday 11:00 a.m. to 9:00 p.m., Friday and Saturday 11:00 a.m. to 10:00 p.m., Closed Monday
Cost: $15 per person
We offer this specific special meal for the uninitiated patron to our restaurant. It allows for a diner to choose items featuring our pork, beef or chicken, a tasting of our traditional rice and Mexican beans, plus an appetizer to complete a full meal.
Menu includes each of the following:
Appetizer:
- Half order of Regular Nachitos -
Entrée:
- Choose four 'Antojitos' items from our Ala Carte Menu -
'Antojito' items may be made with beans and/or cheese for those that choose not to eat meat
Side:
- Rice and Beans -
Dessert:
- Choose one from our selection of desserts -

Drink:
- Soft drink, tea or coffee -