Fahrenheit Two-Twelve
Restaurant Weeks Menu
Experience the Degree of Difference.

10805 Broadway
Crown Point, IN 46307
(219) 663-8160
Reservation suggested - please call
www.fht212.com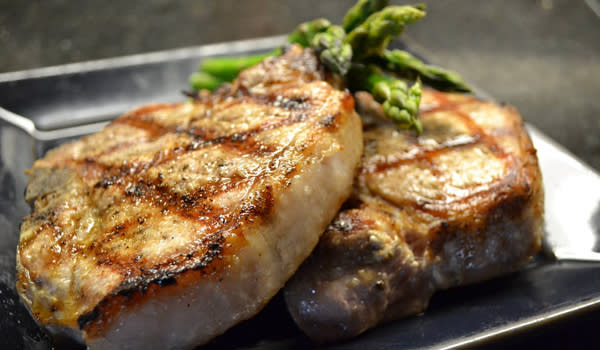 Menus Subject To Change. Coupons Can Not Be Applied - No Exceptions. No Substitutions.
Lunch Menu
Hours available: Monday through Saturday 11:00 a.m. to 4:00 p.m.
Cost: $25.99 for 2 people
Appetizer (choose one to share):
- Spicy Chicken Rolls -
Fried spring roll filled with chicken, roasted jalapeno peppers, pepper jack cheese and diablo sauce, served with blue cheese dressing
- Tomato Caprese -
Beefsteak tomatoes, fresh Ovoline mozzarella and basil pesto sprinkled with balsamic reduction
- Cheese Curds -
Aged white cheddar breaded, fried and served with marinara sauce
- Fried Pickles -
Lightly breaded kosher pickle slices served with ranch dressing

Entrée (choose one per person):
- Cobb Salad -
Iceberg lettuce, grilled chicken, avocado, hard-boiled egg, tomatoes, bacon and blue cheese crumbles with choice of dressing
- Fish Tacos -
Panko breaded tilapia, aioli, shredded cabbage, avocado, pico de gallo and chipotle mayo
- Veggie Lover Sandwich -
Fresh portabella mushrooms, squash, zucchini, eggplant, red and green bell peppers, lettuce, mozzarella cheese and herbed mayo on tomato focaccia
- Wrapper -
Grilled chicken breast with fresh cilantro, lettuce, roasted red pepper, pepper jack cheese and chipotle mayo
- Burger -
All burgers served on a pretzel bun and served with choice of side

Dessert (choose one to share):
- Rich Drunk -
Homemade Kahlua fudge brownie with pecans topped with vanilla ice cream, whipped cream and fresh berries
- Cheesecake -
Cheesecake with fresh strawberries and topped with whipped cream
- The Crème De La Crème -
Homemade vanilla bean bourbon custard topped with caramelized sugar and fresh berries
- Bread Puddin' -
Good ol' fashioned warm bread pudding topped with crème anglaise and a scoop of vanilla ice cream
---
Dinner Menu
Hours available: Monday through Saturday starting at 4:00 p.m. Served all day Sunday.
Cost: $44.99 for 2 people
Appetizer (choose one to share):
- Spicy Chicken Rolls -
Fried spring roll filled with chicken, roasted jalapeno peppers, pepper jack cheese and diablo sauce, served with blue cheese dressing
- Tomato Caprese -
Beefsteak tomatoes, fresh Ovoline mozzarella and basil pesto sprinkled with balsamic reduction
- Cheese Curds -
Aged white cheddar breaded, fried and served with marinara sauce
- Fried Pickles -
Lightly breaded kosher pickle slices served with ranch dressing

Entrée (choose one per person):
- Pork Chop Dinner -
Two thick bone-in pork chops marinated and grilled to perfection
- Tequila Lime Chicken -
Chicken breast marinated in fresh lime juice, tequila, cilantro and garlic; grilled and topped with pepper jack cheese, pico de gallo and sliced avocado atop wild rice blend
- Gnocchi with Chicken -
Grilled chicken breast, spinach, garlic, mushrooms, gnocchi and parmesan cream sauce
- Ahi Tuna -
Sashimi grade ahi tuna filet encrusted in sesame seeds, seared rare, edamame slaw, pickled ginger and wasabi mayo
- Grilled Salmon -
Fresh Atlantic salmon grilled and topped with lemon beurre blanc. Also available blackened upon request
- 10 oz. Sirloin -
Our house favorite, this aged certified Angus beef brand sirloin is sure to please

Dessert (choose one to share):
- Rich Drunk -
Homemade Kahlua fudge brownie with pecans topped with vanilla ice cream, whipped cream and fresh berries
- Cheesecake -
Cheesecake with fresh strawberries and topped with whipped cream
- The Crème De La Crème -
Homemade vanilla bean bourbon custard topped with caramelized sugar and fresh berries
- Bread Puddin' -
Good ol' fashioned warm bread pudding topped with crème anglaise and a scoop of vanilla ice cream