New Oberpfalz Brewing
Restaurant Weeks Menu
A small brewery with a big love for great beer.

121 E. Main St.
Griffith, IN 46319
(219) 513-9341
No reservation required
www.newoberpfalz.com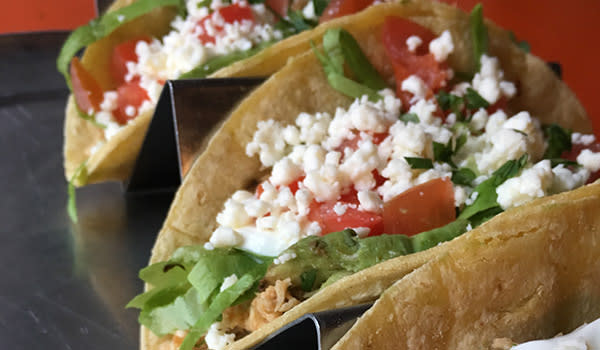 Menu
Hours available: Tuesday-Thursday 3:00 p.m. to 10:00 p.m.; Friday and Saturday 11:00 a.m. to 10:00 p.m.; Sunday 11:00 a.m. to 7:00 p.m.; Closed Mondays
Cost: $40 for two people
Beverages, tax and gratuity not included.
Amuse (Compliments)​:
- Bacon Wrapped Bleu Cheese Stuffed Date -
Smoked bacon, Medjool date, bleu cheese

First Course (choose two):
- Helles Baked French Onion Soup -
- Chicken Lemon Rice Soup -

Second Course (choose two):
- Waldorf Salad -
Celery root and carrot puree, julienne honeycrisp, Medjool dates, celery, pecans, lemon-olive oil dressing
- Oberpfalz Burger -
Grass-fed beef, American cheese, mayonnaise, butterhead lettuce, beefsteak tomato, red onion, house pickles​
- Avocado Burger -
Grass-fed beef, Chihuahua cheese, roasted poblano, red pepper crema, avocado, tortilla crumble
- Organic Chicken Tacos (3) -
Soft corn tortilla, butterhead lettuce, queso fresco, salsa, cilantro, sour cream, avocado, tomatoes, lime​


Dessert:
- Bavarian Pretzel Bread Pudding -
Russian Imperial Stout caramel, vanilla ice cream, shaved chocolate
New Oberpfalz features: Cozy, rustic, family-friendly brewery Tap Room featuring excellent beer brewed on-site and delicious food.