Pokro Brewing Company
Restaurant Weeks Menu
A microbrewery specializing in beer made in the English, Belgian, and Polish styles.

311 N. Broad St.
Griffith, IN 46319
(219) 924-7950
For patrons 21 or older.
www.pokrobrewing.com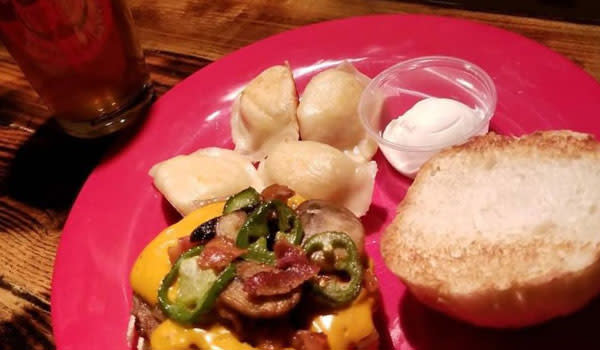 Menu - Triple P
Cost: $14 per person
- Polish Burger -
Our friends at Misch Brother ground fresh Polish sausage into a patty. We cook it up and serve it on a buttercrust bun, and top it with sautéed beer onions, two strips of bacon and beer cheese. Add jalapenos and mushrooms for an additional charge.​

- Pierogi (your choice of four) -
Kraut / mushroom
Spinach
Potato / cheddar
Sweet cheese
Potato / kraut / bacon
Meat
Potato / farmer's cheese

- Pint -
Our featured beer of the week. Ask bartender for details. No substitutions.