Running Vines Winery
Restaurant Weeks Menu
Handcrafted in historic Chesterton, our wines are rigorously tested and bottled with care.

101 Broadway
Chesterton, IN 46304
(219) 771-9463
www.runningvines.com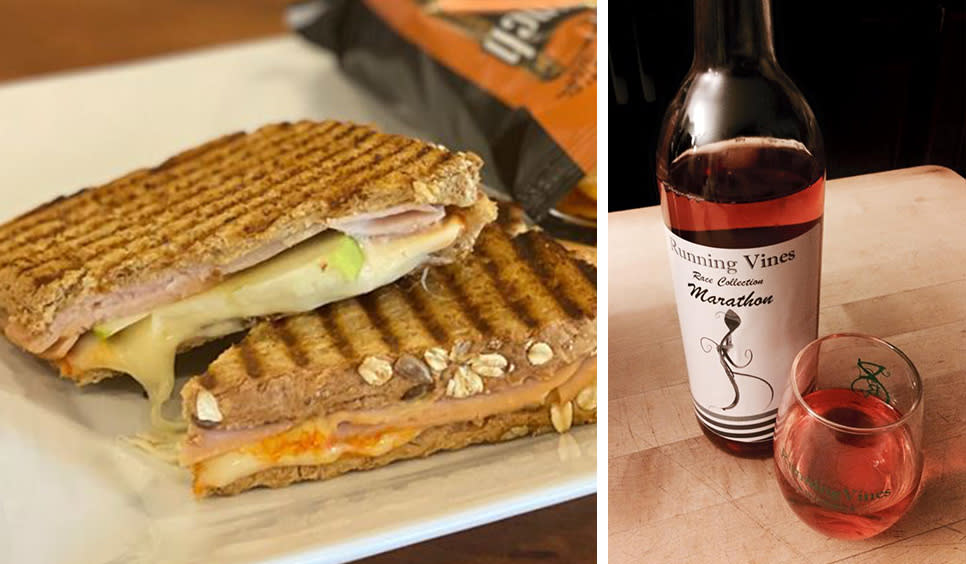 Menu
Cost: $14 per person
Hours available: Tuesday through Thursday 11:30 a.m. to 8:00 p.m.; Friday and Saturday 11:30 a.m. to 10:00 p.m.; Sunday 12:00 p.m. to 6:00 p.m.
Glass of Wine:
- Choice of more than 20 varieties of wine -
 
Soup:
- French Onion -
Topped with toasted bread and Swiss cheese
 
Panini (choose one):

- Twisted Caprese -
Our take on your favorite salad. Mozzarella, basil and tomato are covered in a garlic parmesan sauce and heated between two slices of sourdough bread
- Smith & Son -
Sliced roasted turkey with muenster cheese and granny smith apples that lay on top of honey mustard on multi-grain bread
 
---
Winery Features: We have live music Friday or Saturday nights. Check our Facebook page for more details. Trivia every Thursday with topics rotating.