Sage Restaurant
Restaurant Weeks Menu
It always comes back to ambitiously bold, impressively fresh Italian cuisine!

157 W. Lincolnway
Valparaiso, IN 46383
(219) 464-7243
sagerestaurant.net
No reservation required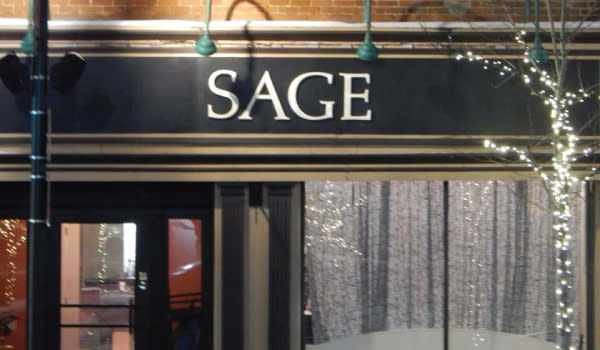 Menu
Hours available: 11:00 a.m. to close
Cost: $25 per person

First course (choose one):
- House Salad -
- Arancini -

Entrée (choose one):
- Italian Chicken Roll -
- Seasonal Vegetable Risotto -

Dessert:
- Panacotta -

Vegetarian options: House Salad, Arancini, Seasonal Vegetable Risotto
Sage Restaurant features: Upscale-casual, cozy and chic. Near Central Park Plaza. Outdoor dining in spring and summer.