T-Bones Pier 11
Restaurant Weeks Menu
Specializing in steaks and seafood with a taste of Southern France and Italy.

1110 Lakeside Street
La Porte, IN
(219) 324-4192
blueheronlaporte.com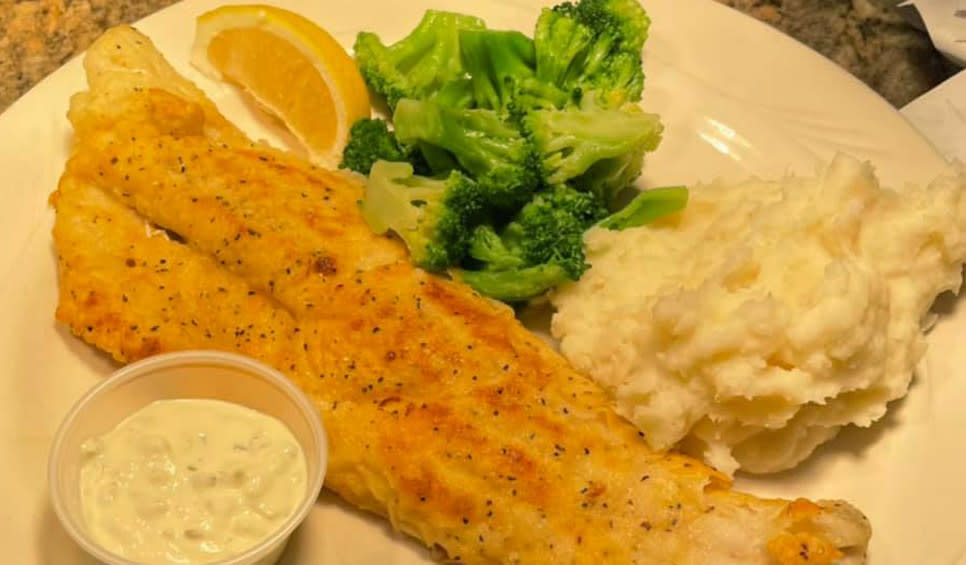 Dinner Menu
Cost: Starting at $11.00 per meal
Hours: 3:30 p.m. - 8:00 p.m.
Choose Your Meal
- 8 oz. New York Strip Steak -
$13.00
Grilled to perfection, served with whiskey peppercorn sauce, seasonal vegetable and choice of potato.
- Apple Brined Pork Chop -
$12.00
Grilled and flavorful with an onion bacon marmalade. Served with seasonal vegetables and choice of potato.
- Beef Stroganoff -
$12.00
Braised chuck roast combined in a rich sour cream demi glaze, enhanced with a touch of caramelized onions and mushrooms. Served over egg noodles.
- Mile High Meatloaf -
$11.00
Atop garlic mashed potatoes, finished with a rich demi glaze and crispy onion straws.
- Chicken Parmesan -
$11.00
Boneless chicken breast served with spaghetti, tomato sauce and seasonal vegetables.
- Parmesan Tilapia -
$12.00
Encrusted with parmesan and bread crumbs, baked and served with a tartar sauce, seasonal vegetables and choice of potatoes.
---
Features of Our Restaurant: Adequate table spacing with classic steak house furnishings. Ozone air treatments daily and extensive sanitation routines.