The Rolling Stonebaker
Restaurant Weeks Menu
A wood-fired brick oven turns a 1949 Studebaker fire truck into a gourmet pizza wagon and brick & mortar!

54 Lafayette Street
Valparaiso, IN
(219) 246-0068
www.therollingstonebaker.com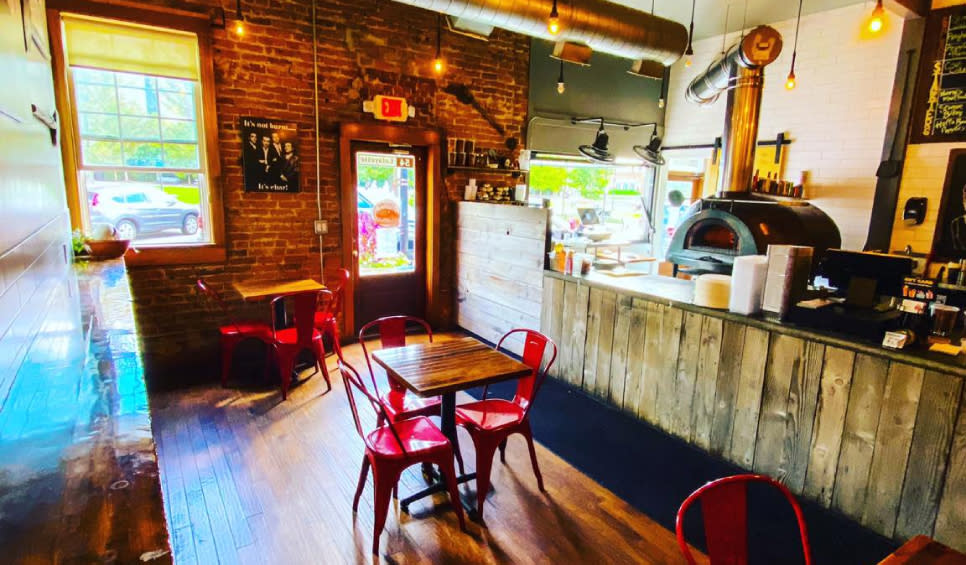 Dine In or Carryout Menu
Cost: $15 per pizza
Collaboration with Local 219
This pizza will feature our puffy crust, golden peppadew garlic aioli, fresh mozzarella, provolone and caramelized shallots. Once baked, it is topped with house made Jalapeño Cheddar Cheeto crusted chicken "nuggets", crispy kale chips dusted with flamin' hot Fritos, house waffle chips and a swirl of fresh lemon.
---
Features of Our Restaurant: Wood-fired oven hand built from France. Featuring fun and unique personal wood-fired pizzas, rustic appetizers, local craft beers and specialty craft cocktails. Available for dine in or carry out, also online ordering through Toast. Located in Central Park Plaza, downtown Valparaiso, next to the ice skating rink. Outdoor tables available in the park. Half priced cocktails every Sunday.