Timbrook Kitchens
Restaurant Weeks Menu
Sweet pastries, breakfast sandwiches and quiches, plus sweet and savory pies.

17 Ridge Road
Munster, IN 46321
(219) 241-9558
www.timbrookkitchens.com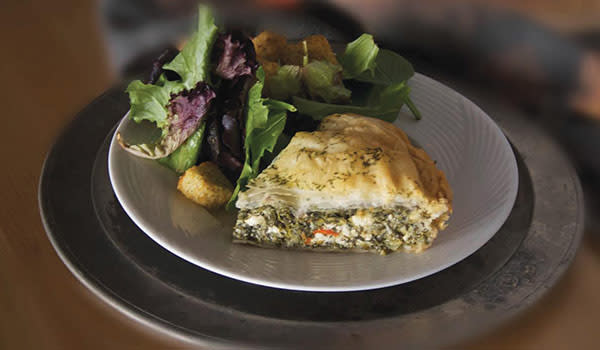 Lunch Menu
Hours available: 10:00 a.m. to 3:00 p.m.
Cost: $10 per person
- Two Slices of Savory Pie or Sandwich -
Examples include feta spinach savory pie or BLT on brioche
- Side -
Sides include: Thai crunch slaw, daily soup, or house salad
- Dessert -
Pastries or pie
- Beverage -
Vegetarian options available.
Breakfast sweet & savory pastries start at 8:00 a.m.
Timbrook Kitchen features: Fast casual restaurant. Order food at counter for dine in or carryout.