Toast and Jam
Restaurant Weeks Menu
We toast with friends, we jam, we smile, it all comes from the heart. Serving homemade meals in Schererville.

7311 Mallard Ln.
Schererville, IN
(219) 769-0000
www.tjs.cafe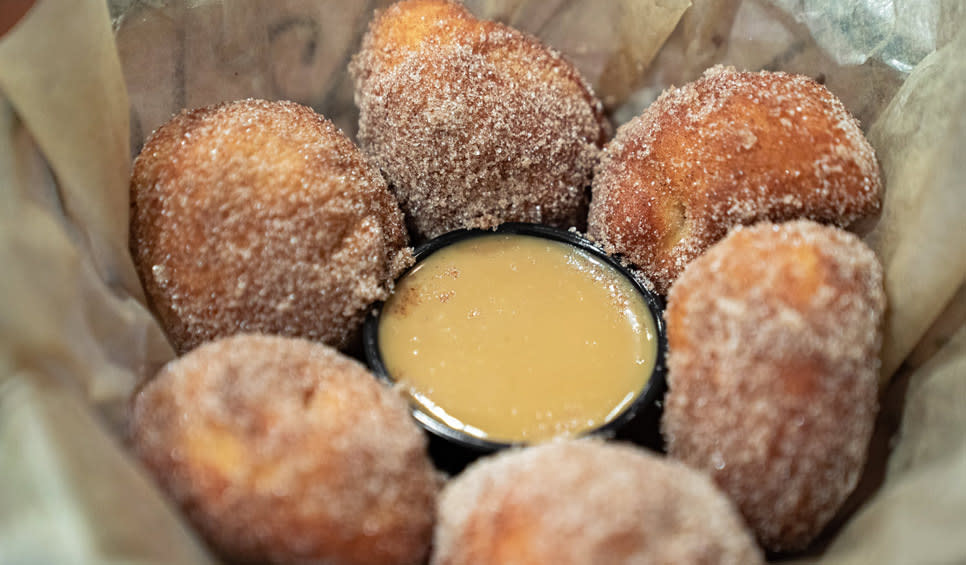 Dine In or Carryout Menu
Cost: $18 per person

TJs Specialty Iced Coffee (choose one):
- Vanilla Caramel Swirl -
- Cookies and Cream -
- Mocha -
- Turtle -

Breakfast Appetizer (choose one):
- Fresh Baked Toast and Jam -
Two mini loaves of banana and blueberry bread, two homemade buttermilk biscuits served with butter and housemade jam
- Breakfast Bites -
Our signature homemade bite sized do-nuggets tossed in cinnamon sugar served with homemade caramel toffee sauce
Savory Specialties (choose one):
- Cowboy Biscuits and Gravy -
Homemade buttermilk biscuits topped with sausage patties, provolone cheese, scrambled eggs then smothered in country gravy. Served with hash browns
- Breakfast Tacos -
Three flour tortillas with scrambled eggs, chorizo, pico de gallo and queso fresco. Served with hash browns
- Breakfast Mac and Cheese -
Homemade three cheese cream sauce tossed with cavatappi pasta, sausage links, mixed peppers, onions, jalapenos and scrambled eggs
---
Features of Our Restaurant: Our story is a simple one, homemade meals are where we start. The coffee's on, the food is fresh, your day will start out right. The most important meal of today, we're certain you'll delight. Solo guests, age old friends or a private party with your fam. We invite you to the sunny side, a place called Toast & Jam.
We strictly follow Covid guidelines to allow for an optimally safe dining experience for all ages.