Wildrose Brewing Company
Restaurant Weeks Menu
Four region dudes and a chick dedicated to making the best brews possible!

1104 E. Main St.
Griffith, IN
(219) 595-5054
www.wildrosebrewing.com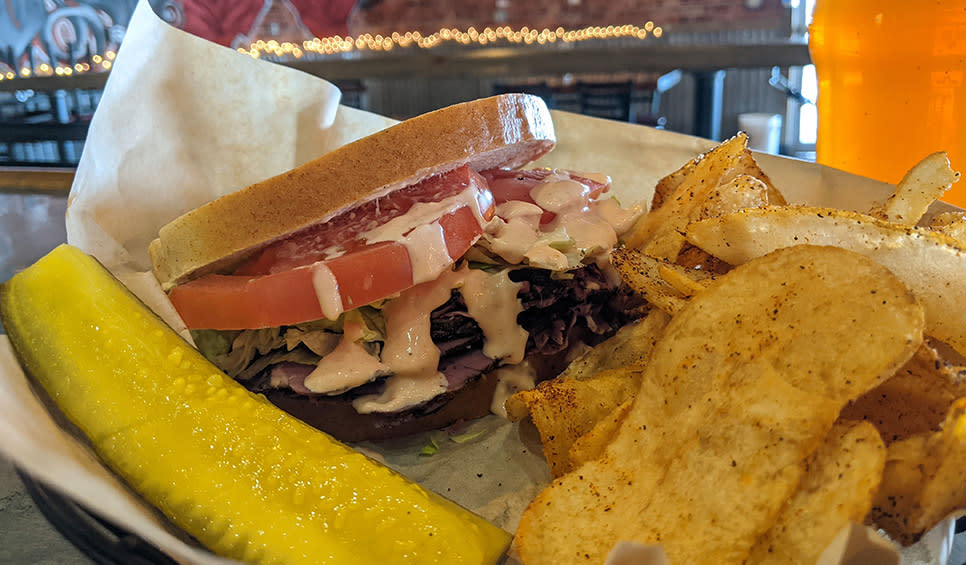 Menu
Cost: $15 per person

House Made Beef Chuck Pastrami and Choice of Drink
Our house-made pastrami sandwich starts with locally sourced beef chuck from the Wurst butcher shop in Griffith, then we brine it for 7 days, season it up and smoke it for over 6 hours, slice it up, top it with lettuce, tomato, and our spicy Russian dressing.
Includes a kosher dill pickle and your choice of our chili seasoned pub chips or our hand-cut fries.
---
Features of Our Restaurant: Delicious house-made pub food, craft beer, wine, cider and a couple of cocktails.