Candace Nowak
Housing and Digital Content Manager
219-989-7770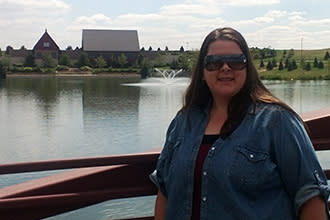 I have always enjoyed working with people, so customer service seemed like the logical career path for me. I obtained my first job at age sixteen working as a clerk within the Walgreen's organization.   In order to advance my career, I sought a position at J.C. Penney Company. Within a few years, I quickly advanced into a management position and it seemed that the organization and I had reached a plateau. It was at this point that I recognized the need to better myself by furthering my education. I decided to obtain a college degree and I enrolled at Purdue University Calumet.
My love for dealing within customer service made it easy for me to select the Hospitality and Tourism Management Program as my college major. As a result of the Program's graduation requirements, I had to seek out an internship and was fortunate to be accepted by the South Shore Convention & Visitors Authority to complete this requirement. After working with the management and staff of the Authority, I was greatly impressed with the organization and the services that they provide.  Through hard work and determination, I succeeded in obtaining my Bachelors degree from Purdue University Calumet and was able to continue on as a part-time employee with the Authority taking on whatever tasks the organization asked of me.
I am proud to say that I am currently a full-time employee at the South Shore Convention & Visitors Authority, as the Housing and Digital Content Manager. I could not have asked for a better career.
In my spare time, my son and I enjoy exploring the many events, attractions and activities that Northwest Indiana and the southern shore of Lake Michigan have to offer. I volunteer my time at his school for various parties, events and field trips. He and I take advantage of the local music programs in the parks, as well as, the numerous community festivals, art fairs, seasonal programs and other attractions offered throughout our area.