Cristina Aldape
Visitor Services Manager
219-554-2721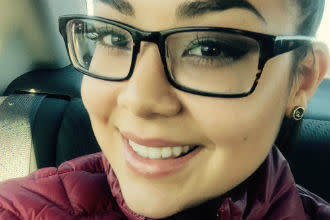 In 1993, I was born into the hands of two hard-working and self-driven parents who encouraged me to follow my dreams. I graduated from Griffith High School with an Academic Honors Diploma and went on to study in the Hospitality and Tourism Management program at Purdue University Calumet. The HTM program helped me uncover my passion for the service industry and helping others. In January 2016, I was hired as the Visitor Service Manager at the South Shore Convention and Visitors Authority where I oversee our friendly travel counselors and day to day operations of the Indiana Welcome Center in Hammond. 
Before coming to the South Shore CVA I worked at the Griffith Subway Restaurant. I started as a sandwich artist and I worked my way through management to became an Employee Evaluator and Coordinator, a new position to the Subway company. I took interest from my Human Resources course and executed store meetings to inform, motivate and reward employees. I look forward to using my customer service, leadership and team-building skills at the South Shore CVA.  
I live to the words, "when you love what you do, you will never work a day in your life." I have been living in Northwest Indiana since I can remember and proud to be a Hoosier. Griffith is the place where I call home. I enjoy everything Indiana has to offer especially our beautiful fall weather.