Danielle Sparavalo
Special Events Coordinator
219-989-7770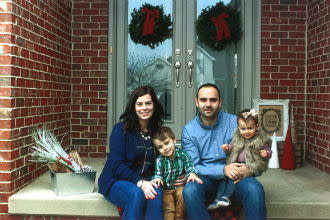 I absolutely love meeting new people, so I am thrilled to be working in the Hospitality industry, again. I was previously the Social Media & Events Manager for the Chicago Southland Convention & Visitors Bureau, so to be back in the industry, in my home state…well, that just made perfect sense! 
During my time at the CVB I was the voice behind our Facebook, Twitter and Instagram and was responsible for planning and executing special CVB events, seminars and workshops. 
I very happily joined the South Shore CVA team in January of 2016 as the Special Events Coordinator where I am responsible for planning, implementing and managing special events for the bureau as well as coordinating facility rental and exhibits at the Indiana Welcome Center. 
I graduated from Purdue University Calumet in 2008 with a B.A. in Public Relations. After graduation I began working in Chicago for a company called Cision as a Media Research Editor and Features Writer for the Cision Navigator. 
After spending nearly 4 years at Cision, I made the decision to stay home with my son and eventually worked part-time as a substitute teacher for the School City of Hammond. 
After some time, I took on a few different roles where I managed the marketing efforts and social media presence for a number of companies. Most recently I was the marketing coordinator for Midwest Training & Ice Center in Dyer. 
I currently reside in Schererville with my husband and two very spirited, full of life children named Niko and Mila. They keep us laughing and on our toes 24/7! 
I feel very lucky to live in an area with so much to offer, no matter the season. During the fall months we frequent places like County Line Orchard, Kregels and Harvest Tyme. During the spring and summer months you will likely find us playing at the park, bike riding on the trails, checking out a farmer's market or building sandcastles at the dunes. It's a good thing we like to be active because we also look forward to checking out the fantastic restaurants in the region on the weekends.