Katie Holderby, CDME
Executive VP/Chief Projects Officer
219-989-7770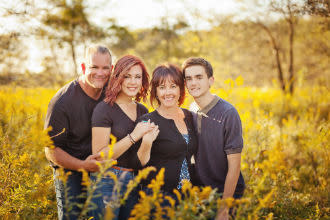 I worked my way through Purdue University as an assistant in both the dean's office and development office at the School of Agriculture. After graduation, I joined the Sheraton Plaza Hotel in Chicago as a Sales Manager. Recruited by the South Shore CVA in 1993, I served as Director of Sales & Marketing and worked my way up to Senior Vice President of Marketing. I secured more than $10 million in state, regional and national conventions and more than $500,000 in state grants for the Authority and regional marketing organizations.
I left the SSCVA and became the Executive Director of Tour Indiana, where I managed day-to-day operations, provided new marketing cooperatives for membership and produced an annual group tour directory. Simultaneously, I started my own company, The Holderby Network, which contracted service to tourism-related organizations.
I returned to the South Shore CVA in 2006, as the Executive Vice President. I work to develop and implement the operating budget for sales and marketing and SSCVA operations. I also manage the marketing and event staff, oversee the marketing and promotion initiatives of the Authority and acts as a liaison with local organizations and elected officials to promote South Shore events.
I was an Indiana Tourism Council Appointee from 1998-2005, a past president of both Northern Indiana Tourism Development Commission and Tour Indiana Motor Coach Council. I currently serve on the board of the Indiana Ballet Theater and the South Shore Leadership Center.  In my spare time, I enjoy spending time with my family in downtown Crown Point at events, shopping and dining at the small unique eateries in NWI.