Luke Weinman IV
Chief Technology Officer
219-989-7770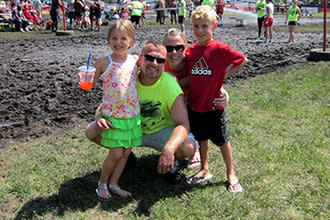 I began my career at WTMX - The Mix 101.9FM in Chicago as an intern. I loved meeting all the celebrities that would come into the studio. I told myself I had to be on-air and pursued a degree in Radio/TV Production from Purdue University Calumet.
I joined the South Shore CVA as the Communications Manager in 2001 and marketed myself as a PR person with video focus and was promoted to Director of Communications. In 2005, I was hired as the Manager of Marketing Technology at the La Porte County Convention and Visitors Bureau. This is where I found my true passion; making things work.
I realized I loved the Tech World and by late 2005 I returned to the South Shore CVA as the Director of Information Technology (IT). Although I prefer the title "Director of Chaos," my boss says I am the master of the everything with an on/off switch. I currently maintain and implement all of the necessary technology needs the SSCVA has; including web and in-house IT needs.
I currently reside in Hobart, IN (Go Brickies) with my soccer playing son, Luke V, my darling diva daughter, Ladan and the woman who keeps us all fed and clothed, my wife, Kristen.