Stephanie Panchisin
Group Housing Coordinator
219-989-7770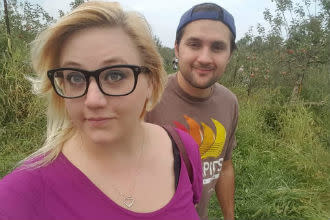 I have always enjoyed working with people and I love customer service, and after graduating from Highland High School, I decided to study Hospitality and Tourism Management at Purdue University Calumet. I graduated at the end of 2015 with a Bachelor's of Science Degree in the School of Business.
My hospitality career began in food service where I worked my way up from associate to supervisor at various restaurants. In 2014, I started working at the South Shore Convention and Visitors Authority as a seasonal travel counselor. After the season was over, I was more than thrilled that they decided to keep me and bring me back as travel counselor.
During my time as a travel counselor, I enjoyed being a part of the summer events – promoting the South Shore Brewery Trail, the upcoming summer festivals or giving travel advice at the South Shore Car Show.
I've enjoyed being a part of the South Shore family and am excited be the Housing Coordinator at the South Shore CVA. As the Housing Coordinator, I will be responsible for managing room blocks for a number of sporting and special events coming to the Region.
In my spare time, I love going to all the festivals that the region has to offer. Summer and fall are my favorite seasons for all outdoor activities, especially concerts! I also enjoy and love to support the local music scene and small businesses in the area.