Class of 2008
Frank Dudley
Frank Dudley (1868-1957) was an American landscape painter who spent 40 years of his life painting the unique environment of the Indiana Dunes. This talented American artist of the 20th century brought awareness and change in a time of industrial growth on the shores of Lake Michigan.
Born in Wisconsin to deaf parents, Dudley was encouraged to pursue his passion for art at the Art Institute of Chicago in 1887. In 1902, he established himself as a landscape artist through his exhibits at the Art Institute. In 1911, Dudley began to regularly visit the Indiana Dunes. By 1921, he was living in his log cabin studio, painting the dunes full time. His cabin was located in what is now the Indiana Dunes State Park.
Before Indiana Dunes State Park was established, industrial development from Chicago was moving bit by bit along the shoreline of Lake Michigan. In support of saving the dunes, Director Stephen Mather of the National Park Service and the Prairie Club organized support for the dunes movement with an outdoor pageant in 1917. Dudley painted the tens of thousands of people gathered at the natural amphitheater in the dunes. In May 1918, the Art Institute showed 30 of his dunes paintings. He received the Art Institute's distinguished Logan Medal of Arts for his painting, "Duneland." Dudley continued showing his artwork of the dunes throughout the region, and before long, a big win came in 1923 when the Indiana State Park became a reality. Since his studio cottage was owned by the State of Indiana, Dudley gave the state one painting a year to keep his beloved cottage.
Currently, his artwork is displayed at the Indiana State Museum in Indianapolis, which owns more than 50 of Dudley's paintings, and at Valparaiso University's Brauer Museum, which owns 16 paintings. Brauer Museum published Dudley's paintings in "Indiana Dunes Revealed: The Art of Frank V. Dudley." His paintings can even be seen throughout the Gary School System and many people privately own his paintings.
Frank Dudley was nominated by Gregg Hertzlieb.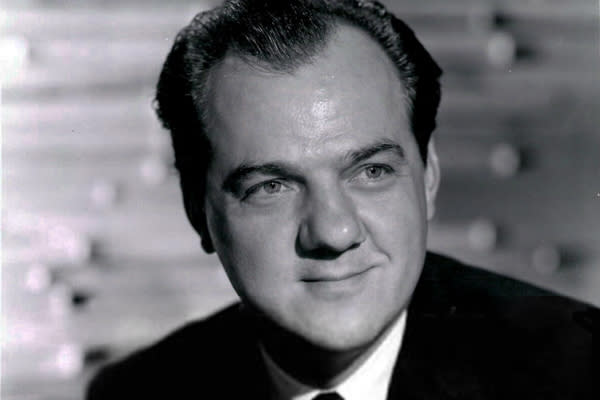 Karl Malden
Karl Malden (1912-2009) starred on large and small screens for 69 years before he died. His Hollywood career included working with stars such as Marlon Brando, Bette Davis and Michael Douglas. This South Shore Legend grew up in Gary, Ind., performed in more than 50 movies and went on to win an Oscar.
Karl Malden was born Mladen Sekulovich to immigrant Serbian parents. Malden pursued acting after working on the theatre sets at Gary Emerson High School. Malden worked in the steel mills from 1931 to 1934, while the Great Depression was in full swing.
He went to Chicago to pursue theatrical training, then moved to New York where he was discovered. In 1934, he officially changed his name. In the 1950s, Malden performed in several popular movies and television shows. He was cast in many well-known movies such as "On the Waterfront" with Marlon Brando and "The Cincinnati Kid." In 1951 he won an Oscar for best supporting actor in "A Streetcar Named Desire." In the 1970s Malden began his career in television. He starred in the TV series "The Streets of San Francisco" with actor Michael Douglas. During the 1970s and 1980s, he was the spokesperson for American Express.
Karl Malden was not only a talented entertainer, but he was involved with many professional arts organizations and local charity groups in his hometown. Karl was honored by Valparaiso University and Notre Dame. In October 2003, he was named the 40th recipient of the Screen Actors Guild Life Achievement Award.
In 2009, Karl Malden died at the age of 97. He was a legend across the board, from movies to TV, to being a humanitarian, and will forever be remembered around the region.
Karl Malden was nominated by William Nangle of The Times.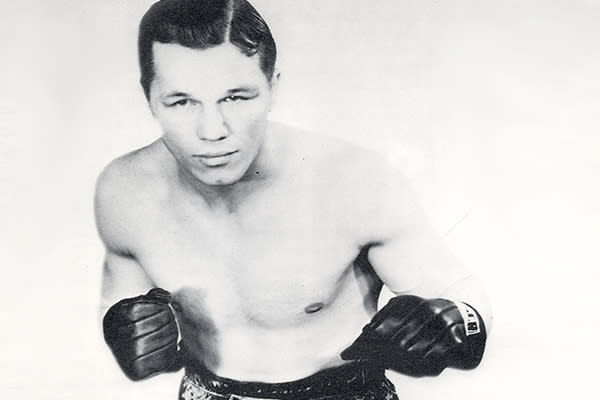 Tony Zale
"The Man of Steel" was a professional boxer, youth worker and an overall first-rate citizen who became a two-time world middleweight champion.
Tony Zale (1913-1997), born Anthony Florian Zaleski, grew up in the steel town of Gary, Ind. Zale was of Polish descent and was the second youngest of seven children. Tony and his brothers were actively involved in amateur boxing after he graduated high school. After graduating, Tony worked in the steel mills before turning to professional boxing in 1934. His first shot at professional boxing was cut short due to injuries and overtraining. In 1935 he worked for U.S. Steel again, but he never stopped training.
During World War II, he joined the Navy from 1942 to 1945. After the war ended, Zale continued his boxing career, which led to his famous three-fight series with Rocky Graziano in 1946, 1947 and 1948 for the middleweight crown, winning two out of three. Zale's professional record was 18 losses, two draws and 67 wins, 45 of them by a knock-out. He retired from boxing in 1949.
For the next eighteen years, Tony Zale worked as the director for the Catholic Youth Organization and as an advisor for the Boys Club, the Special Olympics, cerebral palsy clinics and veterans' rehabilitation programs. He was a role model to youth and everyone around him. Throughout those years, he spent time in Chicago, New York and his hometown in Indiana.
Tony Zale was recognized for his many achievements during his lifetime. President Ronald Reagan wrote, "Whether in boxing, in the Navy during World War II or in youth work, you've reminded America's youngsters….the meaning of true strength and courage is found in faith, character, integrity and sacrifice." In 1990 he received the Presidential Citizen's Medal from President George H. W. Bush.
Before he died in 1997, he was inducted into the International Boxing Hall of Fame and the Gary Hall of Fame in 1991.
Tony Zale was nominated by Tom Higgins, Coach John Friend and John F. Sandner.
Sponsored by