Class of 2009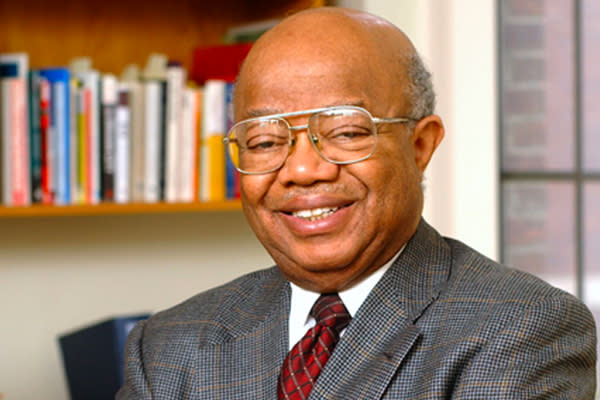 James P. Comer, M.D., M.P.H.
James P. Comer, born in 1934 and raised in a large East Chicago family, is one of America's best known and most successful reformers. This pioneer in educational reform is known nationally and internationally for his creation of the Comer School Development Program, the forerunner of most modern school reform efforts.
He is the Maurice Falk Professor of Child Psychiatry at the Yale University School of Medicine's Child Study Center in New Haven, Conn.
He is the author of 10 books including the acclaimed "Leave No Child Behind," a consultant to the Children's Television Workshop, and co-founder and past president of the Black Psychiatrists of America. He has served on the boards of several universities, foundations and corporations.
The Comer Process has been used in hundreds of urban schools. Late in the first decade of the 21st century, his home area - Hammond and East Chicago - began implementing his program.
Dr. Comer was nominated by Calvin Bellamy, Partner, Krieg DeVault, LLP.
Orville Redenbacher, Charles Bowman & Garnet Findling
Garnet L. "Jack" Findling (1910-2000), Orville Redenbacher (1907-1995) and Charles Bowman (1919-2009) revolutionized the American popcorn industry. For nearly 40 years, Orville and his two colleagues began a series of work at their Valparaiso business to find a better seed for popcorn. In 1965, they not only discovered a hybrid seed that would produce better taste, but also hit upon an improved way to grow and harvest corn for a fuller, fluffier and tastier popcorn.
Orville's marketing skills (including driving cross-country to pitch his product to store owners nationwide) convinced consumers that his "gourmet popcorn" was worth the extra cost. Orville Redenbacher's Gourmet Popping Corn had a significant influence on the popcorn industry and made a world of difference in both the production of popcorn and its popularity as a snack among the consuming public.
Its impact continues to be felt nationally with the popularity of the gourmet popping corn and locally with the annual Popcorn Festival in Valparaiso.
Garnet Findling, Orville Redenbacher and Charles Bowman were nominated by Stephen G. McShane, Archivist/Curator, Calumet Regional Archives, Indiana University Northwest.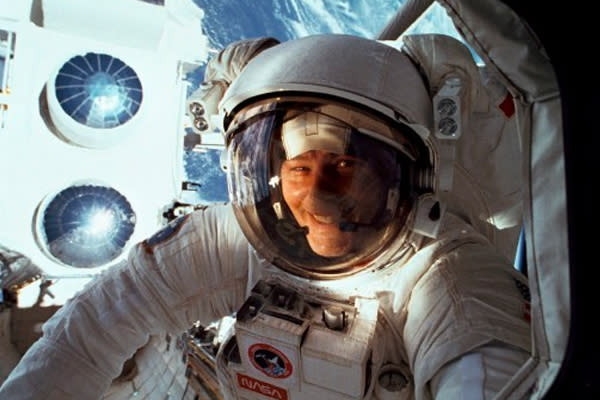 Colonel Jerry L. Ross
A native of Crown Point, Ind., Colonel Jerry L. Ross (1948 - ) graduated from Crown Point High School in 1966 and went on to Purdue University, earning bachelor's and master's degrees in mechanical engineering. He then served in the Air Force where he worked on propulsion systems and flight testing of aircraft, logging more than 4,000 flying hours in 21 different types of aircraft.
In 1980, he began his career as an astronaut, eventually flying seven space shuttle flights totaling more than 1,293 hours in space, including 58 hours and 18 minutes on nine space walks. He set the record for most spaceflights (seven), a world record he now shares with Franklin Chang-Diaz. He counts the STS-88, the first international space station assembly mission, among his most notable accomplishments.
Colonel Ross has maintained his connection to Northwest Indiana and continues to be a strong supporter of the Challenger Learning Center in Hammond, Ind.
Colonel Ross was nominated by Amanda Maynard, Executive Director, Challenger Learning Center.
 
Sponsored by