Fuzzyline Brewery
Restaurant Weeks Menu
A sour focused brewery that's fun, quirky... strangely different.

2712 Condit St.
Highland, IN 46322
(219) 513-9588
www.fuzzylinebrewing.com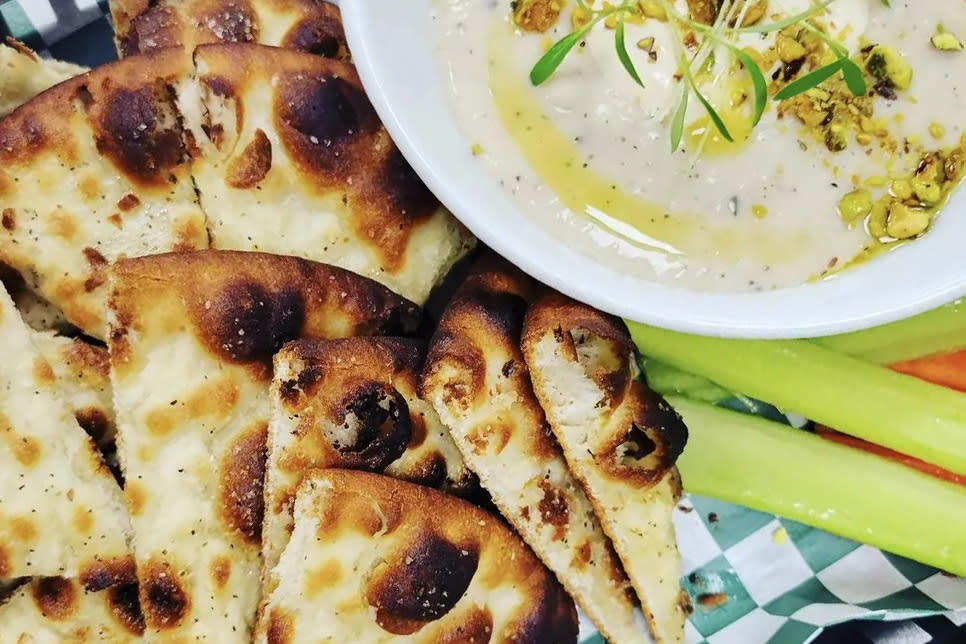 Dinner Menu
Availability: Dine-in only. Tuesday through Sunday, 4:00 p.m. until kitchen closes.
Cost: $25 per person
 
Apps (choose one):
- Goat Cheese Fritters -
- White Bean Herb Dip -

Mains (choose one):
- Winter Salad -
Kale, cranberry, romano, honey squash, breadcrumbs

- Grilled Cheese Sando -
Brie, sharp cheddar, mozzarella, apples, honey, arugula, and cranberry jam, comes with fried taters

- Chicken Sando -
Korean fried chicken, honey soy sauce, furikake cabbage, and garlic aioli, comes with fried taters

The Cheese Burger -
Short rib brisket burger, 2yr white cheddar, bread n butter pickles, caramelized onions, and burger sauce, comes with fried taters
 
Dessert:
- Slice of Cardomom Lime Carrot Cake -
---
About Fuzzyline: We are a local brewery in downtown Highland that is focused on cooking local while thinking global. Our menu features exciting apps, awesome sandwiches, and killer sourdough pizzas while using seasonal and local ingredients.