Fair Oaks Farms
One of the most unique attractions you will find sits right here in Indiana - Fair Oaks Farms. Visitors are encouraged to spend a day exploring, questioning and learning about the dedication and practices that go into food production on the Fair Oaks Farms campus.
Fair Oaks is a working dairy farm - and one of the largest in the nation - but also provides fun ways to learn with their Dairy Adventure, Pig Adventure and Crop Adventure. An on-site restaurant, café and the seasonal Mooville are also located on the Fair Oaks Farms campus.
Farm Adventures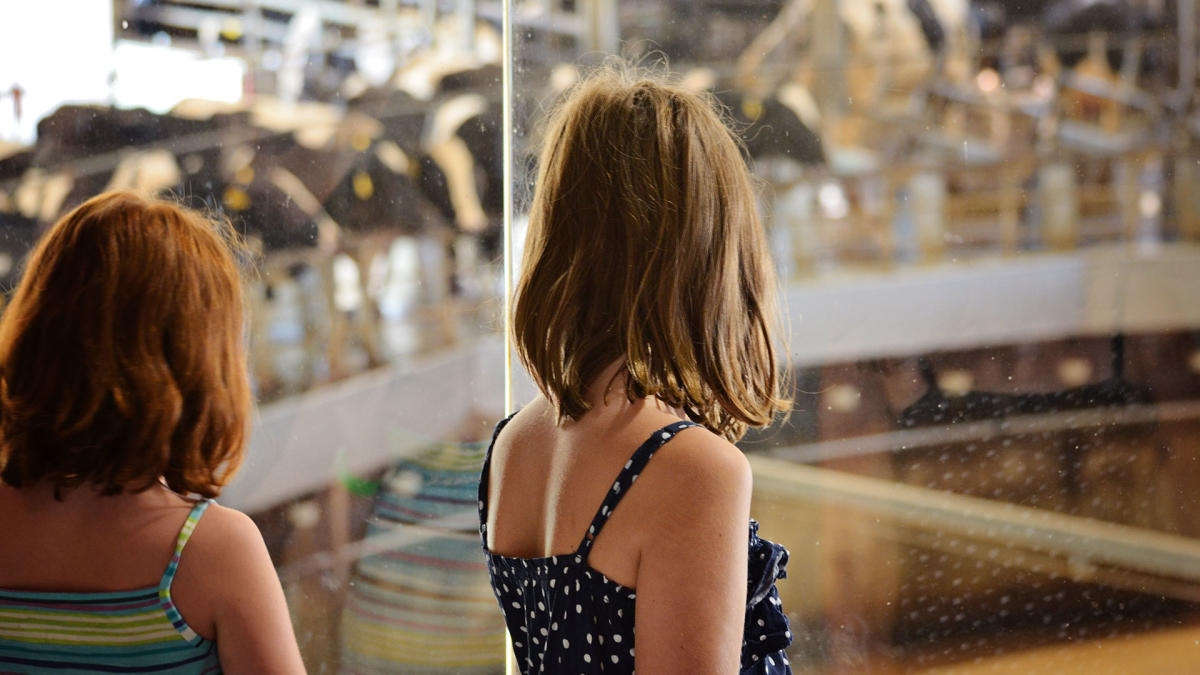 Dairy Adventure
Here, families will learn about the innovative process of dairy production. The adventure is interactive, educational and fun for the whole family.
Jump on the tour bus to see the cows in the barn and then head down to learn how they are milked as they ride around the carousel.
Before or after your tour you can climb on a magnetic wall, practice milking a cow and watch their 3D/4D movie. You may also witness the miracle of life in the birthing barn, where 80-100 calves are born each day then top it off with fresh, velvety ice cream at the Cowfé.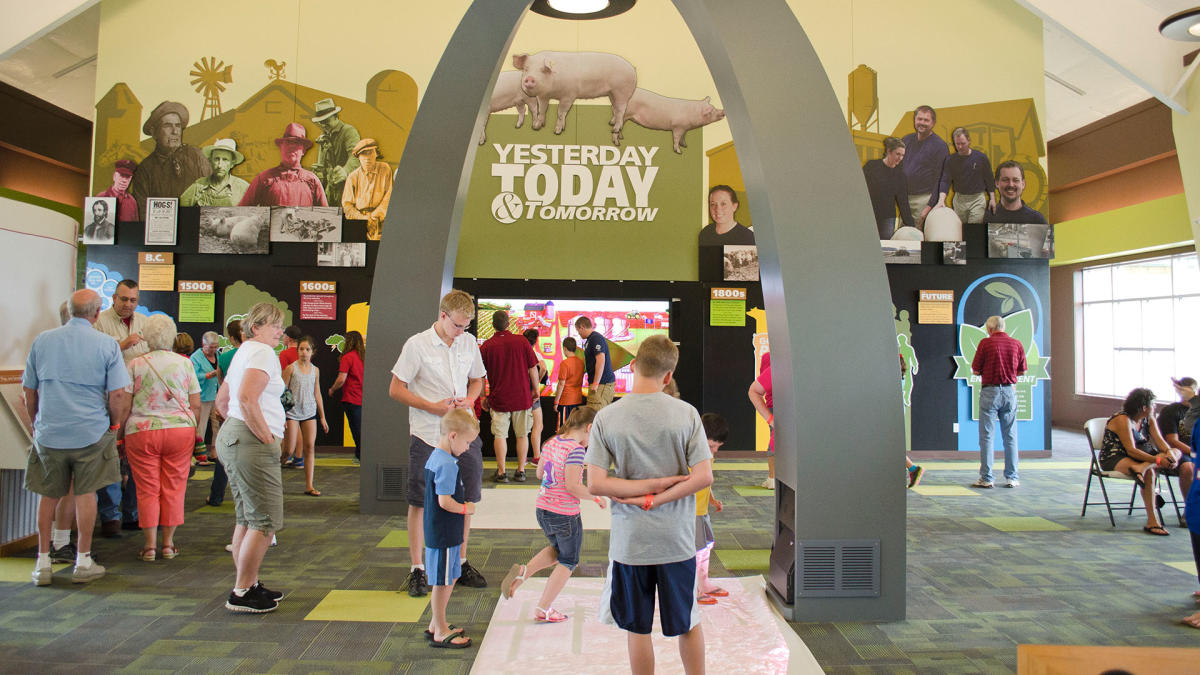 Pig Adventure
This adventure opens the doors to conversation between producers and consumers, helping visitors understand the practices that pig farms live by to ensure the safest food possible.
The Pig Adventure tour take visitors through the entire life of a pig, one of America's most important sources of food. Inside the Pig Adventure young and old not only learn about pig farming, but have the opportunity to play in the Adventure Center and enjoy a challenging ropes course inside.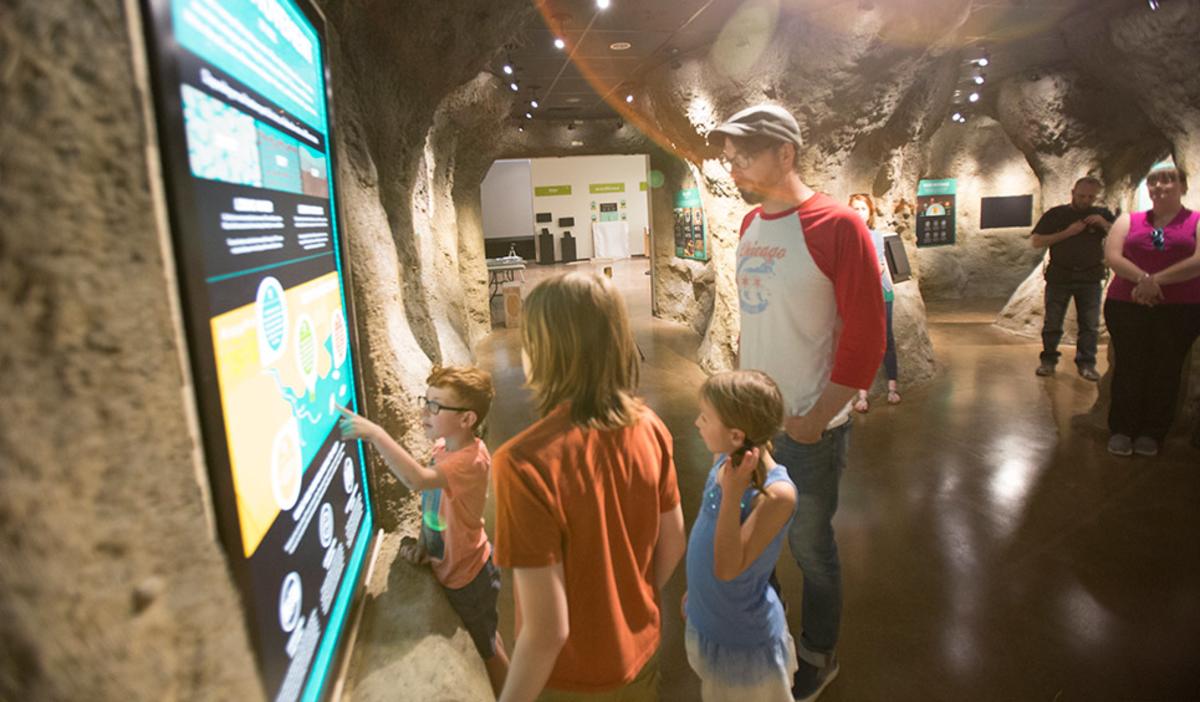 Crop Adventure
The newest adventure to join Fair Oaks is the Crop Adventure. The importance of farming in America is explained within the walls of the Crop Adventure in fun, innovative ways.
Here, guests can burrow deep underground to see bugs and roots, witness the future of farming and discover how your food is produced - from seed to table.
The Crop Adventure is included in the cost of the Pig and Dairy Adventures.
---

Mooville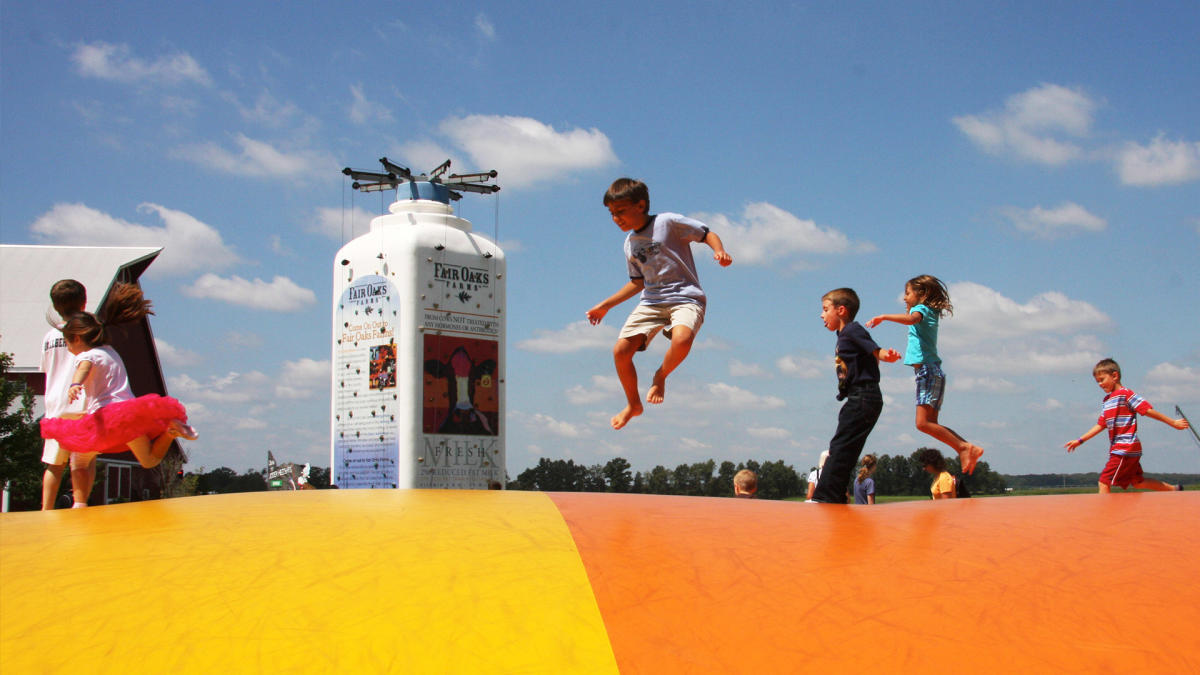 Mooville is the place kids can catch some air on the "Dairy Air" jumping pillow, climb a 25-foot milk bottle and more. Mooville is open from Memorial Day to Labor Day, weather permitting. The cost is included in the Dairy Adventure or a pass can be purchased separately.
---

Dining Down On The Farm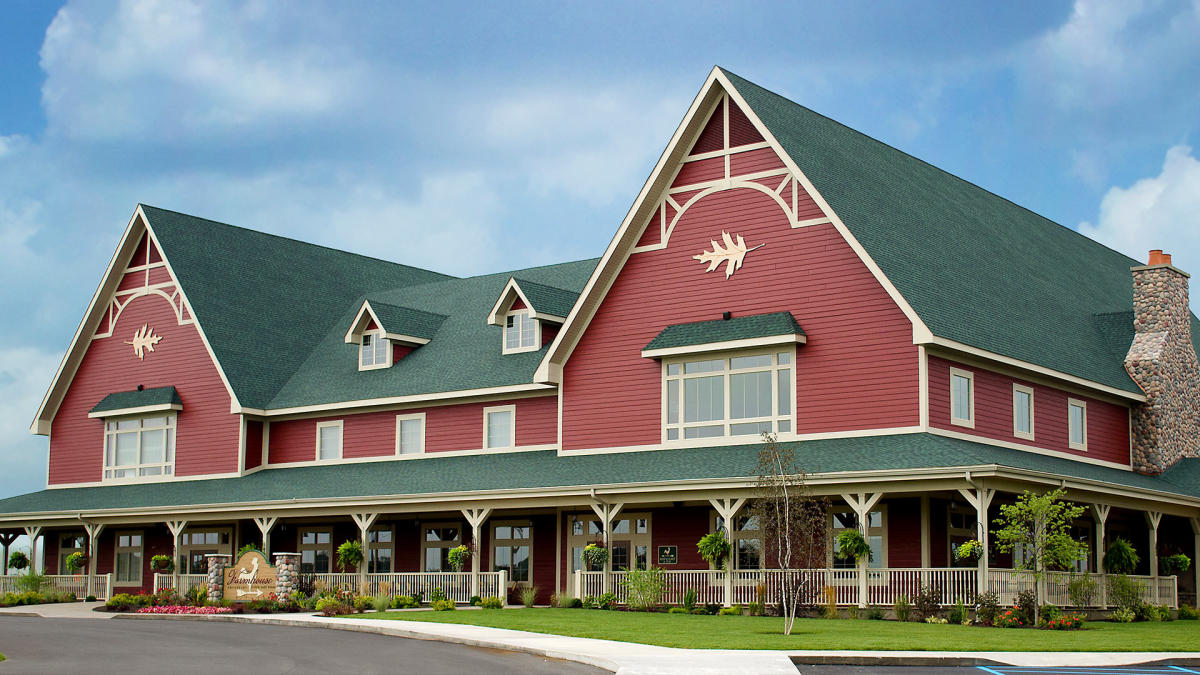 Experience a farm to table meal at the restaurant and café.  The café offers freshly made ice cream, breakfast items and sandwiches such as their famous grilled cheese. You can also sample award-winning cheeses and purchase farm-related items in the gift shop.
The Farmhouse Restaurant features a full restaurant, bar and outdoor seating area. Delicious meals range from pizza and burgers to pot pie, pot roast and steaks. The Farmhouse also features live entertainment and special events throughout the year.
---

Seasonal Activities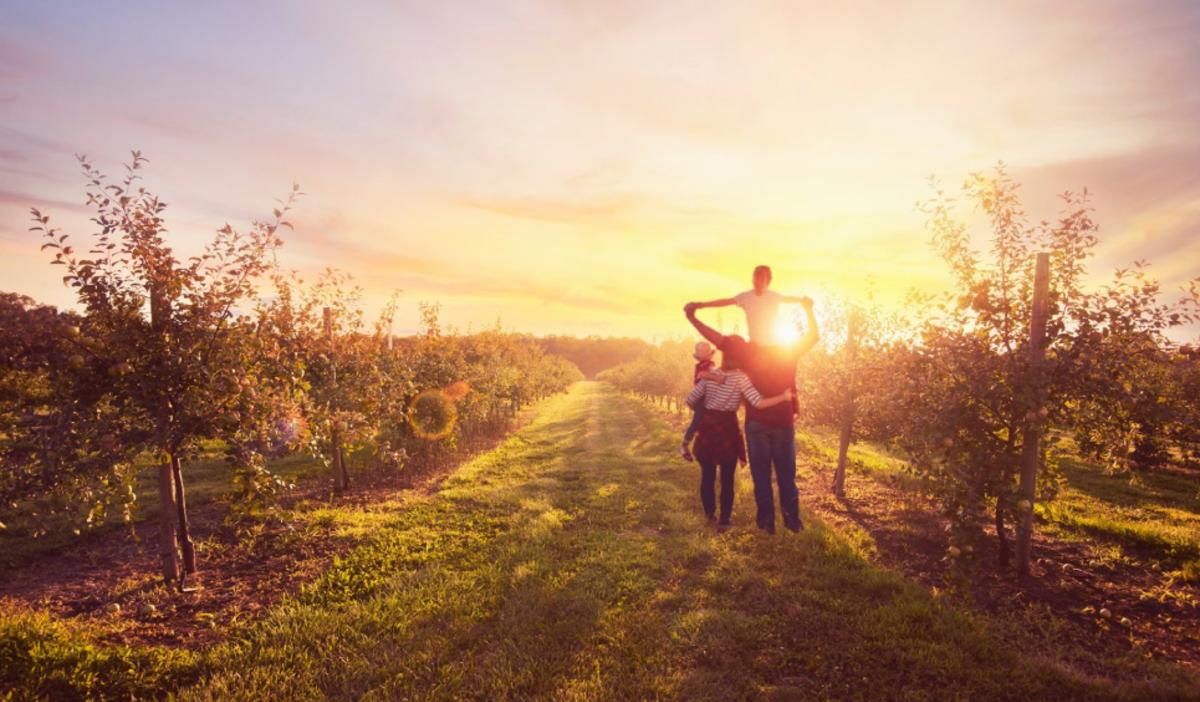 Fall Adventures
Pick apples among the 40-acres of dwarf trees (easier access for the kiddos!) featuring eight varieties. This orchard is open and gives you a back-on-the-farm feel while you're enjoying cooler fall weather. While you're visiting, get lost in the 4-acre corn maze with both a challenging as well as easy course. You can also grab a beer or wine at the Orchard Pub Saturdays and Sundays. Visit online to see what varieties of apples are ready to pick! Open September through October.
Winter Adventures
Throughout the season you can ice skate in their arena and try out their 135-foot-long ice slide! Afterward, enjoy dinner in a private, heated igloo at their Farmhouse Restaurant.
From mid-November through December, walk through their Forest of Lights to see changing scenes of lights along with bonfires for making s'mores and stations to purchase warm drinks and adult beverages. They also have a Holiday Market where you can pick up local jams, jellies, honey and crafts, poinsettias, stocking stuffers, Christmas decor and more. 
---

A Place for Pups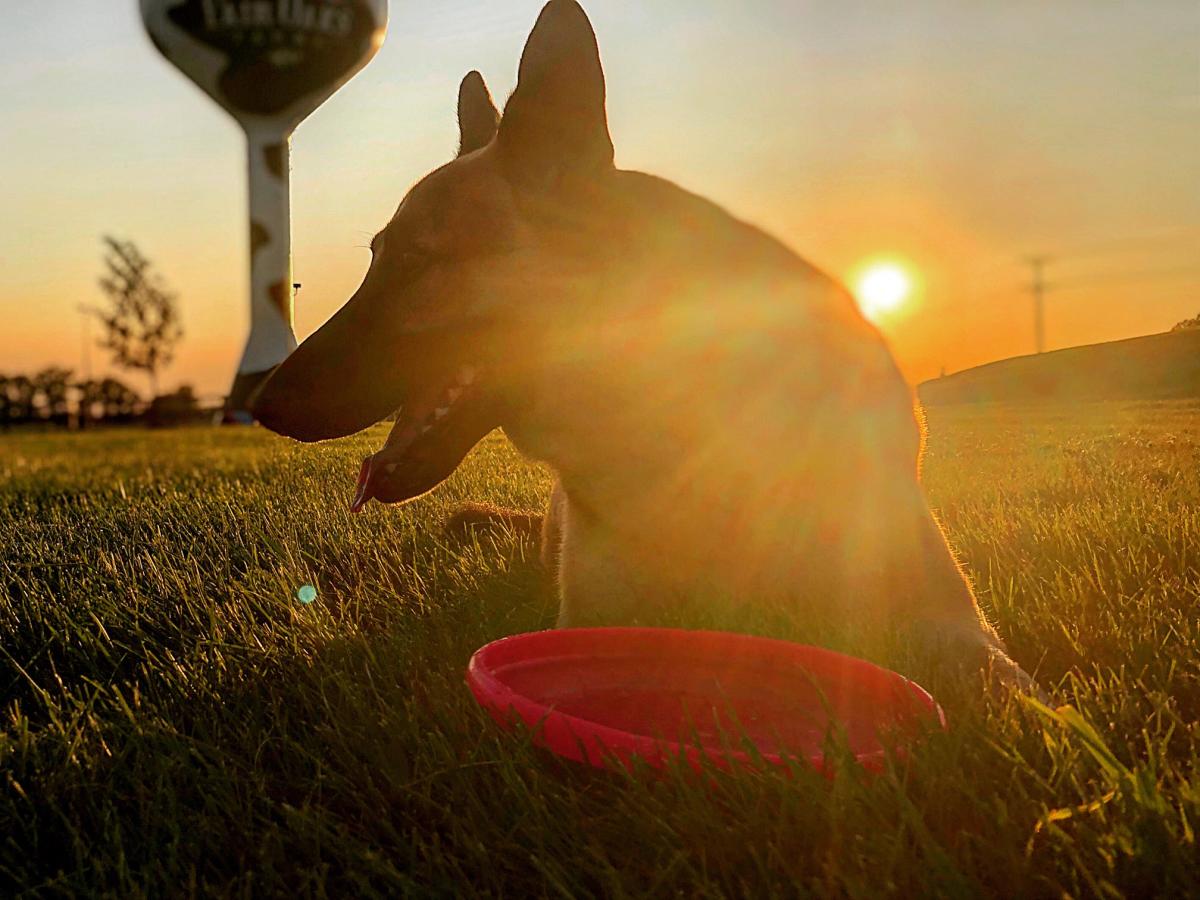 Dog owners will appreciate Fair Oaks Farms' Central Bark Dog Park featuring water troughs, exercise equipment, benches and shade shelters. Plus the Farmhouse Restaurant allows pets on their outdoor patio and the Fairfield by Marriott® onsite is dog-friendly, too!
---

Stay The Night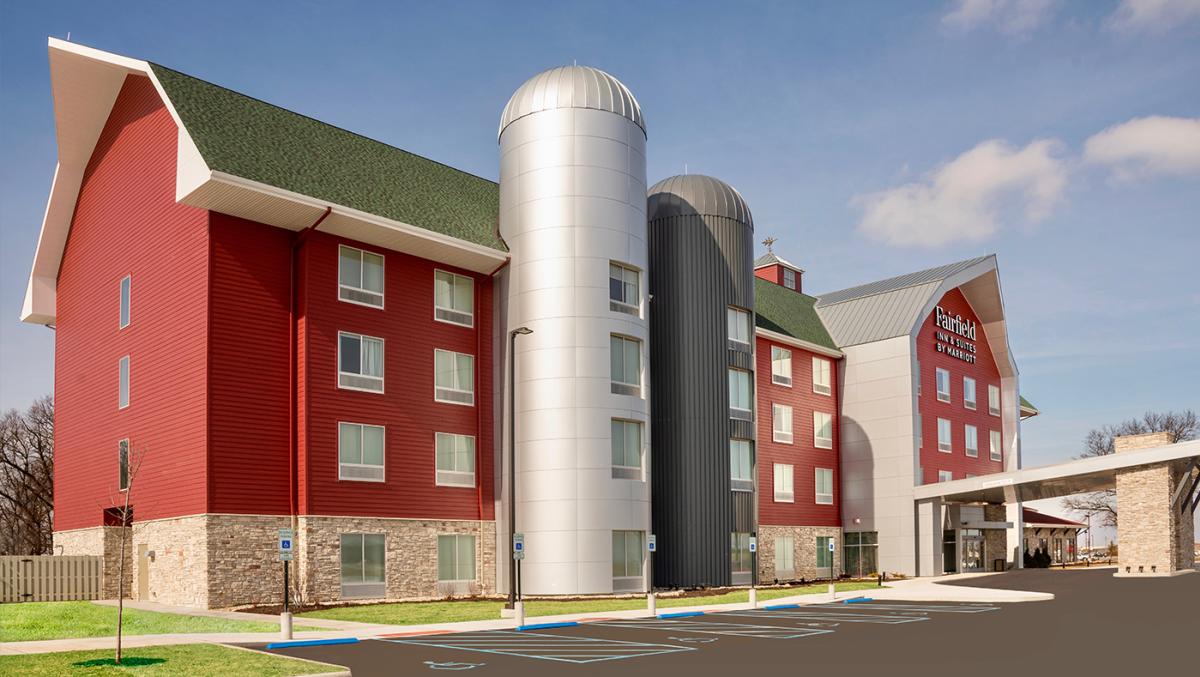 With so much to do on Fair Oaks Farms, it's hard to get it all done in one day. Extend your stay with a night or two at the Fairfield by Marriott® on-site. This one-of-a-kind hotel celebrates the American countryside of Fair Oaks Farms with custom art and upgrades.
The hotel includes a colorful Pool Party room complete with a cow's tongue slide, fully-flooded half court basketball, indoor/outdoor hot tub and saltwater pool.
Fair Oaks Farms
856 N. 600 E.
Fair Oaks, IN 47943
(219) 394-2025 x 310
Toll-Free: (877) 536-1194
fofarms.com