South Shore's Hidden Gems
Home of the Indiana Dunes
Discover the hidden gems along the South Shore of Lake Michigan, including spots in and around the beautiful Indiana Dunes! On this list, you'll find a variety of places to fire up your creative side, please your palate with unique tastes, become in tune with nature and so much more. Get ready to plan your trip to the northwest corner of Indiana.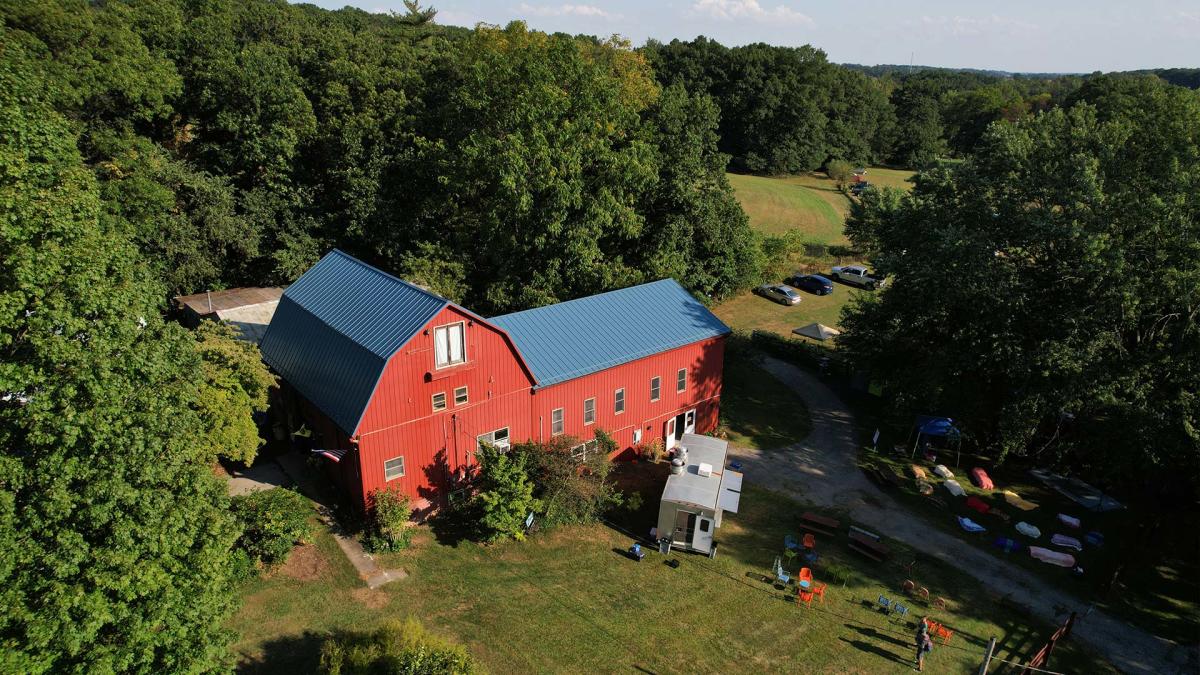 Art Barn School of Art
The Art Barn in Valparaiso is a little off the beaten path, which helps to set its calming atmosphere surrounded by nature. It's the perfect environment to inspire creativity. The school offers classes year-round, art exhibits, plus special events like their Art Blitz in September.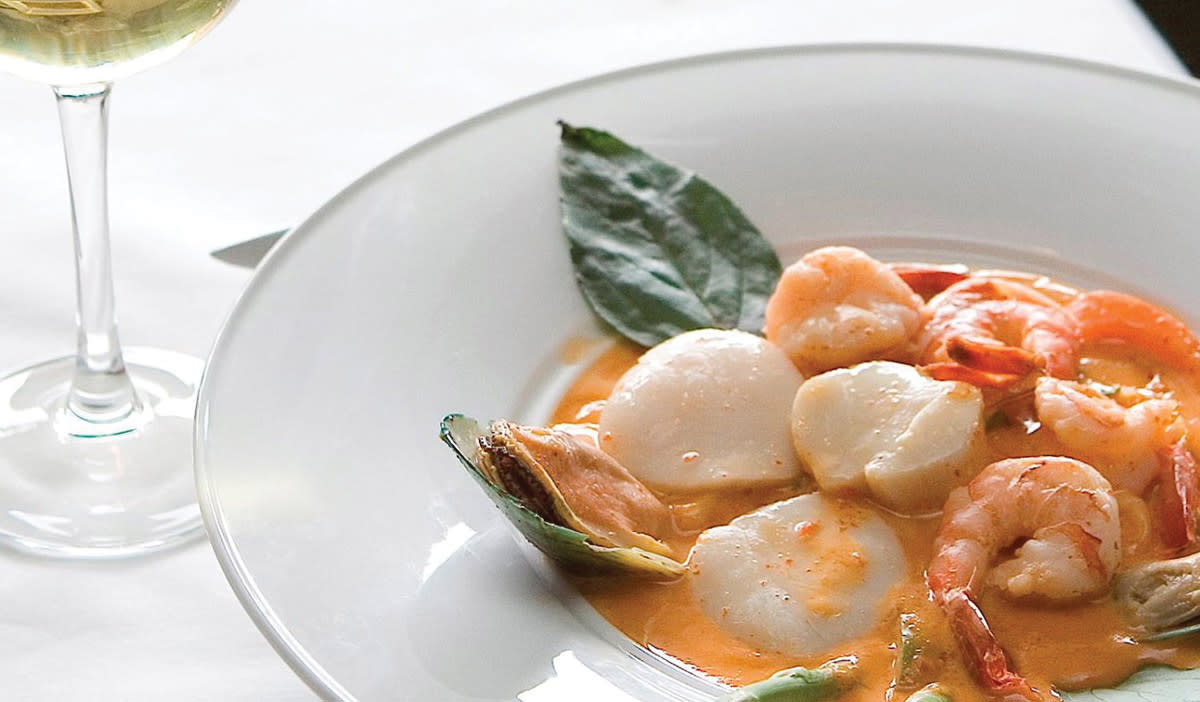 Asparagus Restaurant
On US Hwy 30 in Merrillville, you'll find all kinds of restaurants including many popular chains. But just north of 30 on Broadway is the unique and delicious Asparagus Restaurant. In its elegant, Zen-like environment, you can savor dishes freshly fashioned from the cuisines of Thailand, Vietnam and the Americas, all infused with classic French culinary artistry.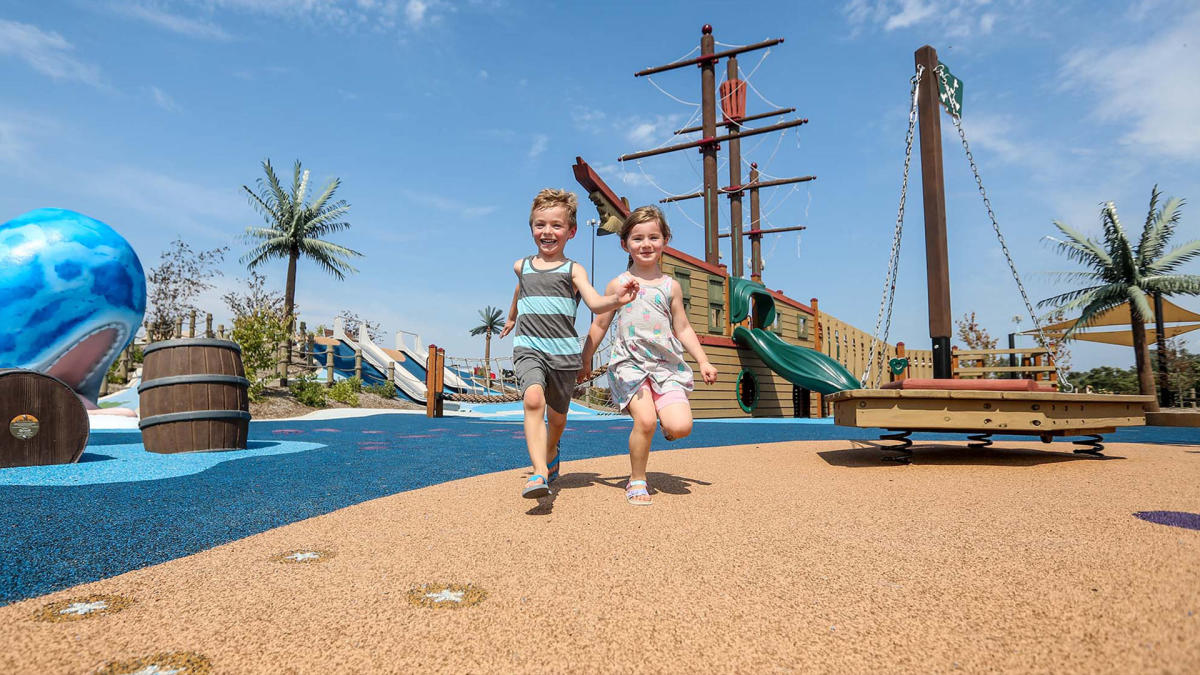 Bellaboo's Play and Discovery Center
Just off the major crossroads of I-80/94 and I-65 is a fun world of imaginative play at Bellaboo's in Lake Station. Ideal for ages nine and younger, this center has 12 kid-sized pretend settings both indoors and out. Climb on the pirate ship outdoors, pretend to shop at the child-size supermarket, paint your face, jump in the soft-play area and so much more!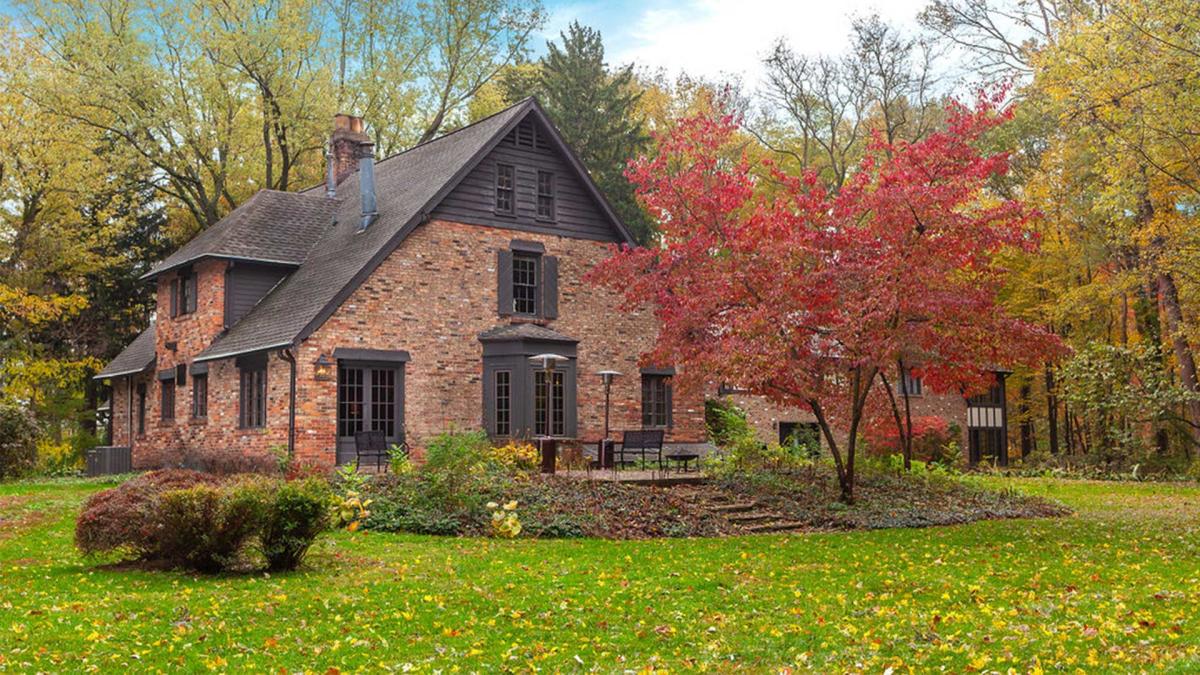 Brewery Lodge and Supper Club
Located on a 40-acre wooded track in Michigan City, The Brewery Lodge is a 12-suite boutique hotel. The property also includes a restaurant, a day spa and a craft beer and wine bar. The restaurant and lounge are open to the public, serving an American Lodge-style menu with several outdoor terraces. They also offer brewery tours so you can check out the local breweries firsthand!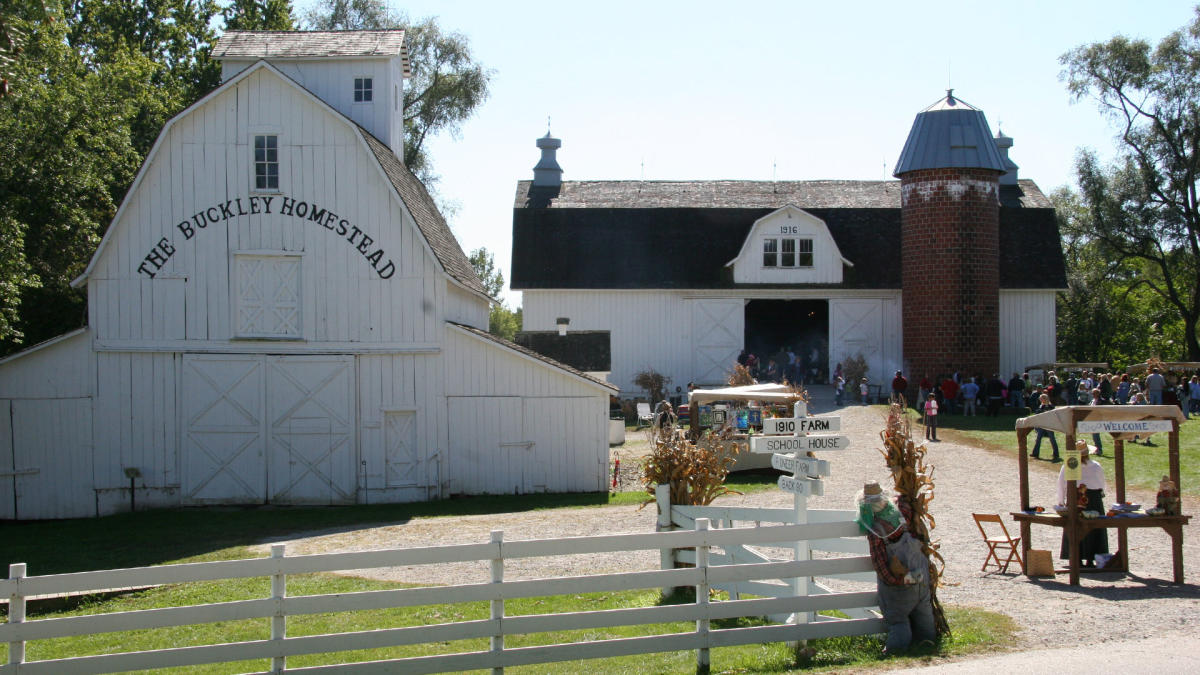 Buckley Homestead
Tucked away off Route 2 on the way to downtown Lowell is a living history farm called Buckley Homestead. On the property, you'll find an old-fashioned schoolhouse, live animals and the more than 100-year-old Buckley Barn, which is on the National Register of Historic Places. The 575-acre homestead is open all year round with the historic buildings open seasonally. They also have special events including hayrides at different times of the year.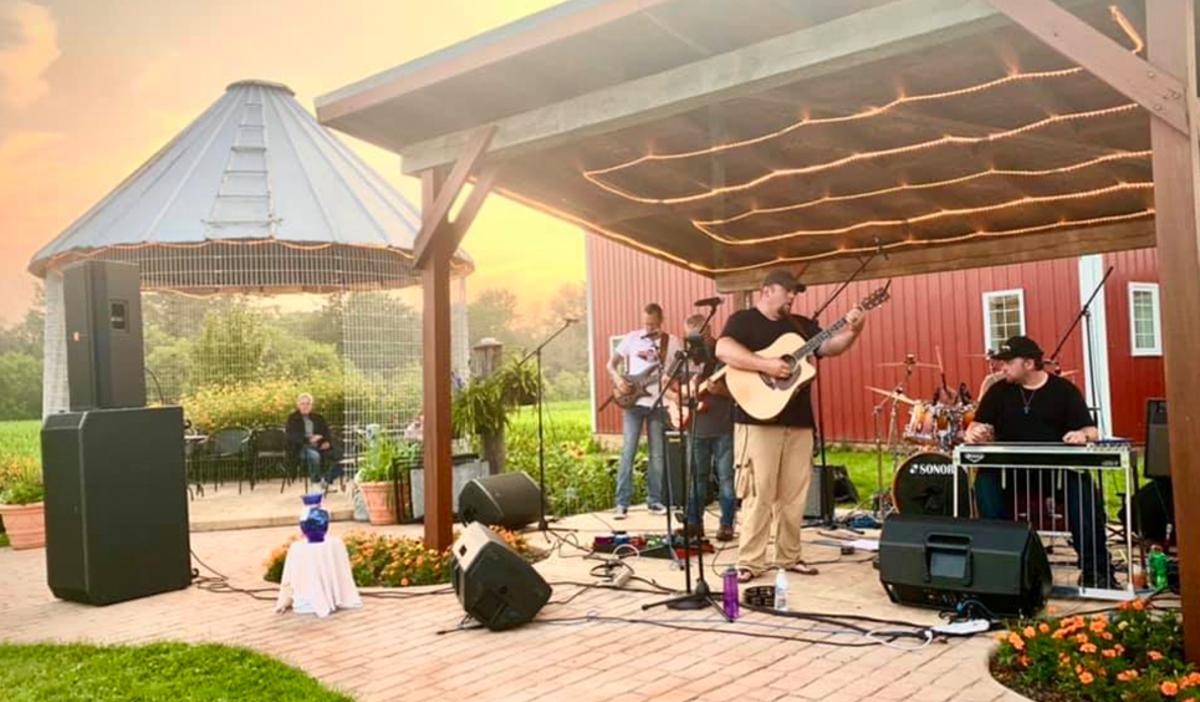 Carpenter Creek Cellars
Amid the farmers' fields outside Remington is Carpenter Creek Cellars winery. The barn that hosts the wine-tasting room is a family heirloom that was built in 1919, initially housing draft horses. The winery owners planted their first grapes in 2002 and renovated the barn into the tasting room in 2011. Since then the winery has become a popular stop for travelers and locals. Visit during the afternoons when they host Music on the Lawn to enjoy live entertainment while sipping your wine.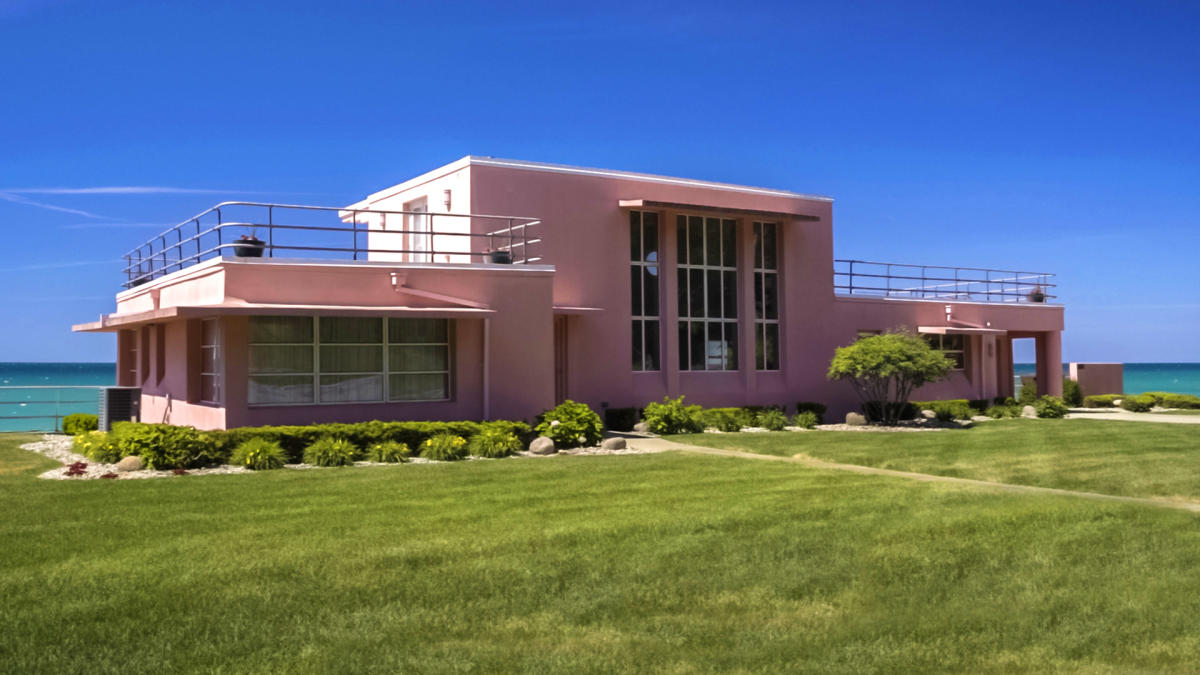 Century of Progress Homes
If you visit the Indiana Dunes National Park, make sure to drive or stroll down Lake Front Drive in Michigan City to see some really unique homes! Originally built for the 1933 Chicago World's Fair, these five historic Century of Progress Homes were built to offer millions of people in the depths of the Great Depression a hopeful vision that highlighted futuristic changes on the horizon. There is an annual tour by park rangers that goes inside the homes, but outside of that these private residences are closed to the public.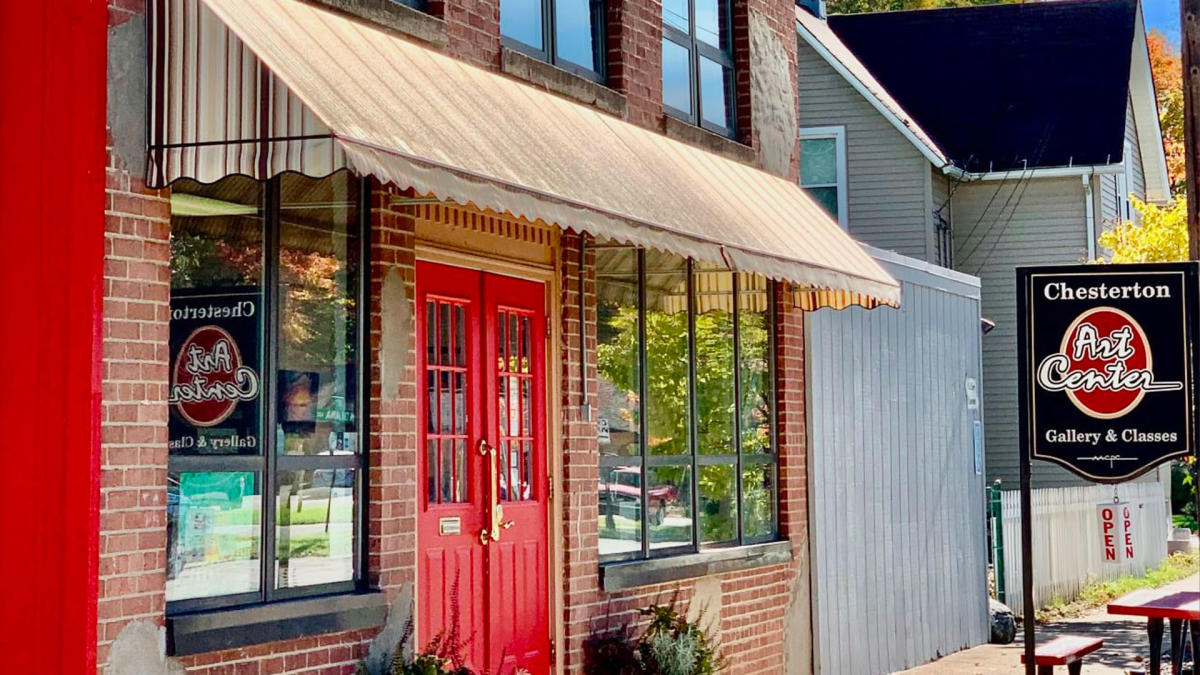 Chesterton Art Center
Located in a historic machine shop building, Chesterton Art Center adds to the homey feel of downtown Chesterton with its bright red doors and large window panes. The center is open to the public to view exhibits in the gallery. Make sure to stop in their gift shop to find some unique gifts! The center also hosts more than 200 classes annually as well as the outdoor Chesterton Art Fair the first full weekend in August at Dogwood Park.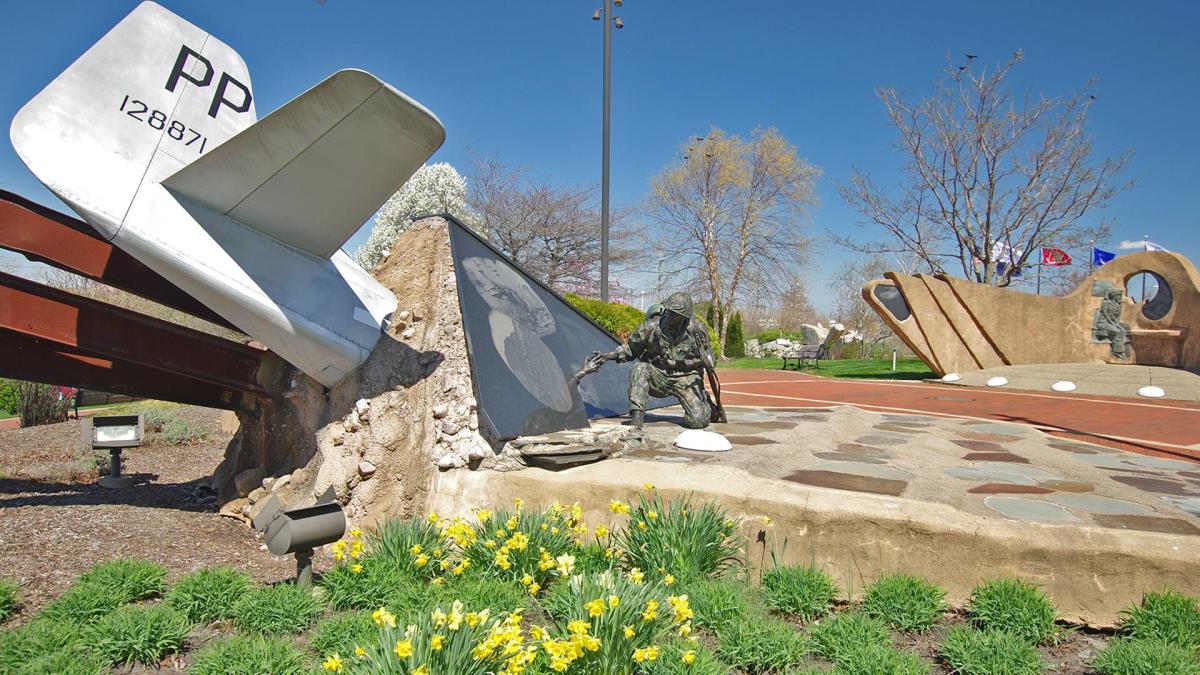 Community Veterans Memorial
Community Veterans Memorial is a fascinating and beautiful location in Munster. Unlike a lot of traditional war memorials, Community Veterans Memorial doesn't just focus on one particular war in America's storied history, but instead, pays homage to all of the conflicts of the 20th century. The bronze statues that depict these heroes are incredible and life-like. Created by Julie and Omri Amrany, each of these statues reflects a soldier during a struggle in various wars.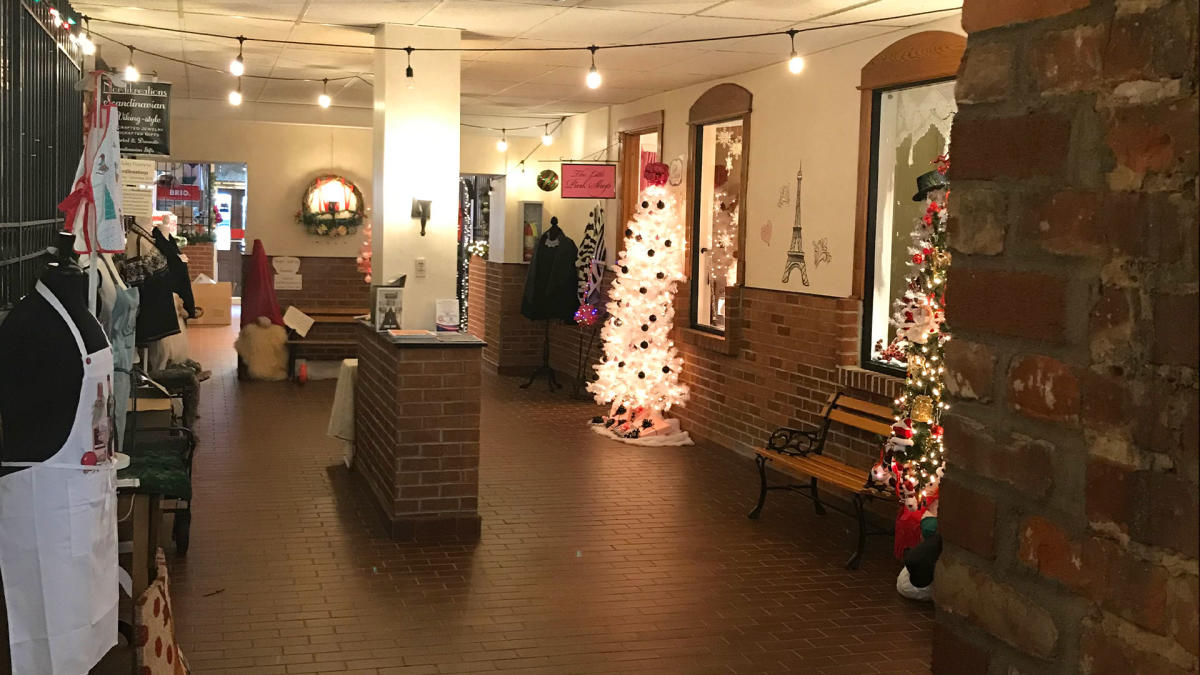 Courthouse Shops
Although the historic Lake County Courthouse in downtown Crown Point is pretty easy to find, hidden down the steps on either side of the building are the Courthouse Shops. The small shops offer a variety of items - from antique records, candy and toys to clocks, clothing and kitchenware. There's also an indoor/outdoor restaurant that's pet-friendly called Ramen District. Just walking down the quiet, brick-lined hallway that houses the shops is an experience. You'll find historic photographs and murals on the walls, a fireplace in the center and benches along the way.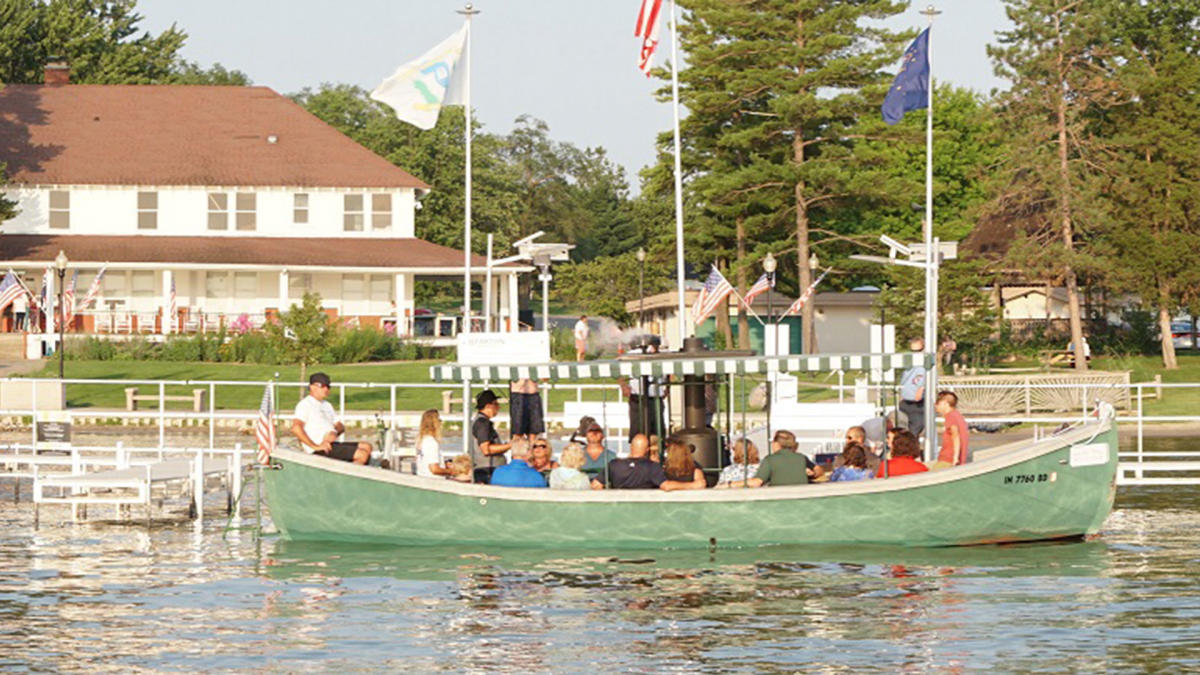 Dewey Line
Visitors can get a glimpse of Cedar Lake's past on a 1915 steamboat, named Steamer Dewey. During the 1920s, the town of Cedar Lake boasted more than 50 resorts and was a booming vacation destination for Chicagoans coming in on the Monon Railroad. The original Dewey Line transported passengers across the lake from the Monon Depot to Lassen's Resort. You can learn more about the history during your ride or at the Museum at Lassen's Resort where you check in.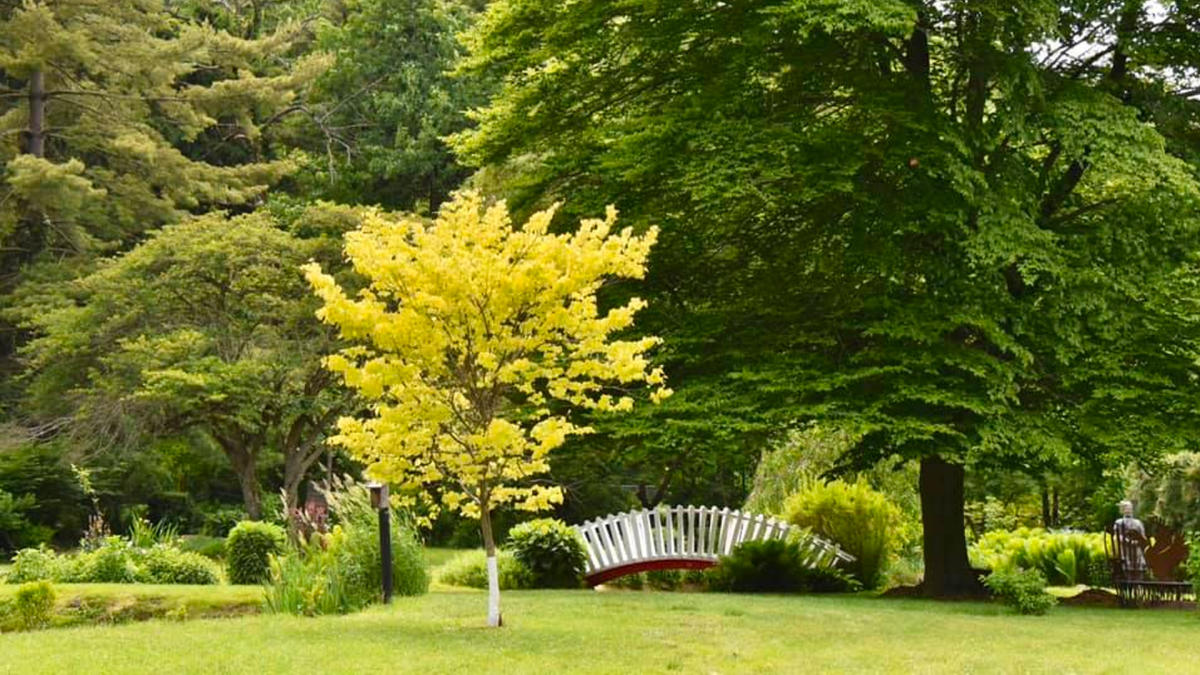 Friendship Botanic Gardens
Located in Michigan City, these beautiful historic gardens are inspired by the 1933 Century of Progress Fair in Chicago and cover land traced with trails used for hundreds of years by Native Americans. Friendship Botanic Gardens' grounds include 105 acres of trails through the woods and open spaces with gardens, a meadow, and Lake Lucerne. Pets enjoy the gardens, too!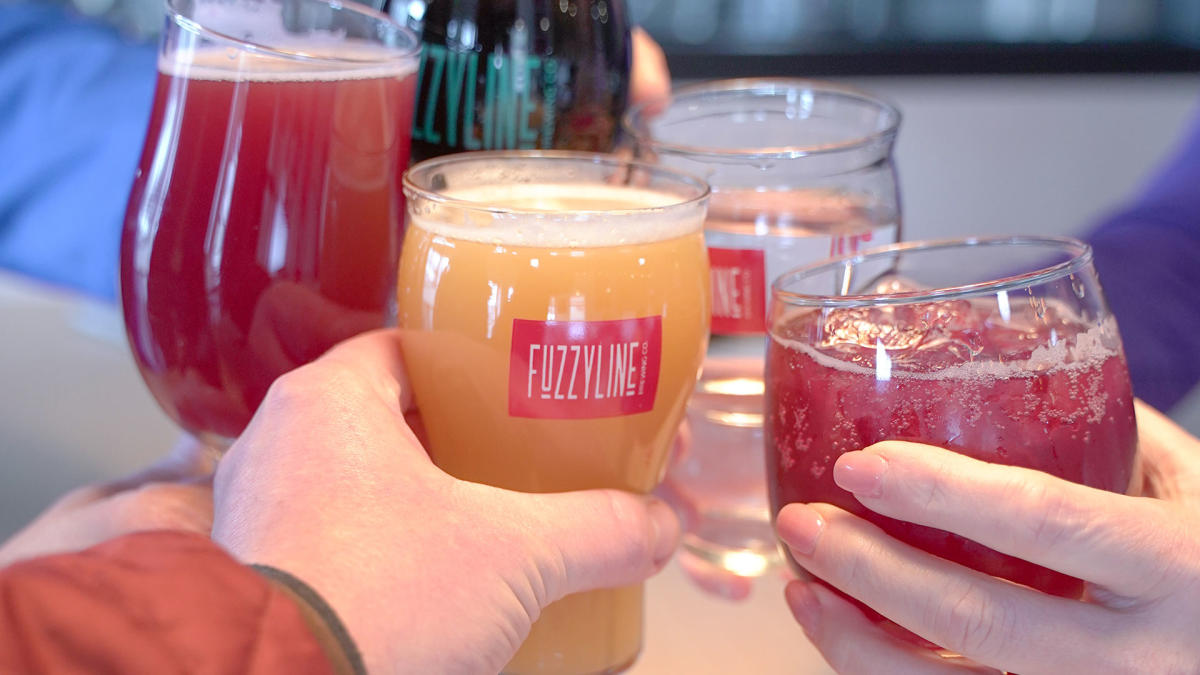 Fuzzyline Brewing
The South Shore is home to quite a few craft breweries, but Fuzzyline is unique as they have a taste for sours! It's also a perfect stop for a break if you're walking or biking down the Erie Lackawanna Trail. Fuzzyline can be a little hard to find, being behind some other businesses off the main streets of Kennedy Ave. and Highway Ave. in downtown Highland, but between the drinks and the delicious food, it's definitely worth finding!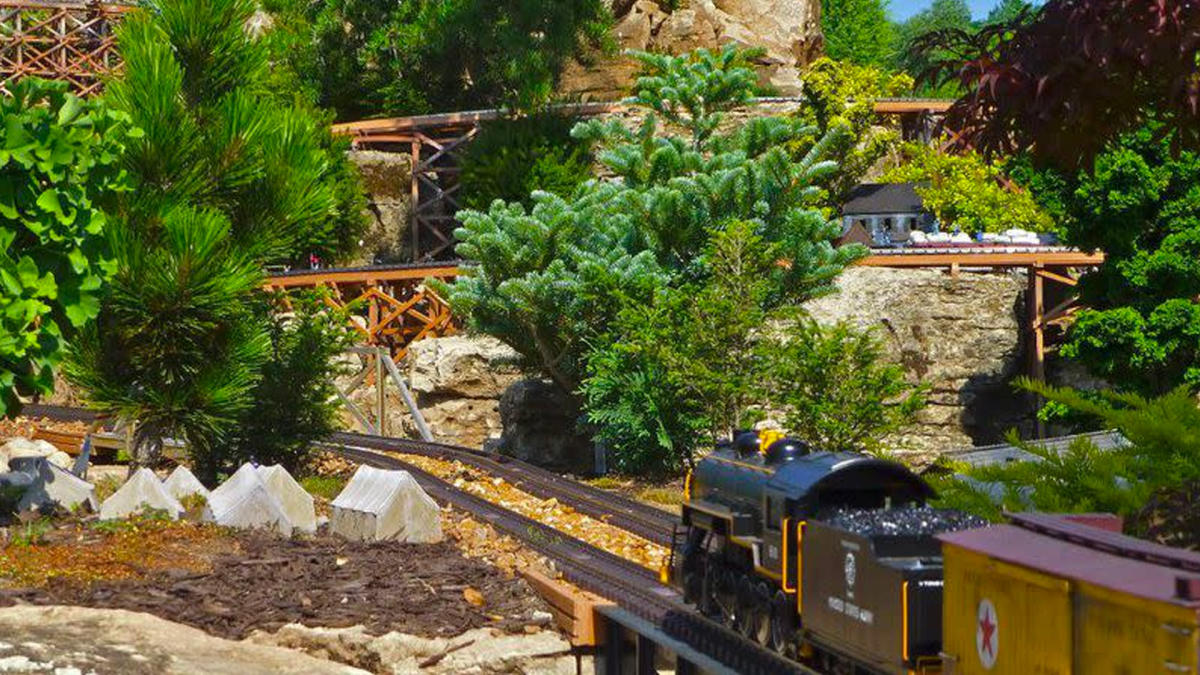 Gabis Arboretum's Railway Garden
Gabis Arboretum at Purdue Northwest, on the backroads of Valparaiso, has a variety of beautiful gardens including a children's adventure area, but the Railway Garden is a must-see. It tells amazing stories of American railroads through the large display garden with G-gauge miniature trains. The Railway Garden is open May through October, weather-dependent, so plan ahead for your visit!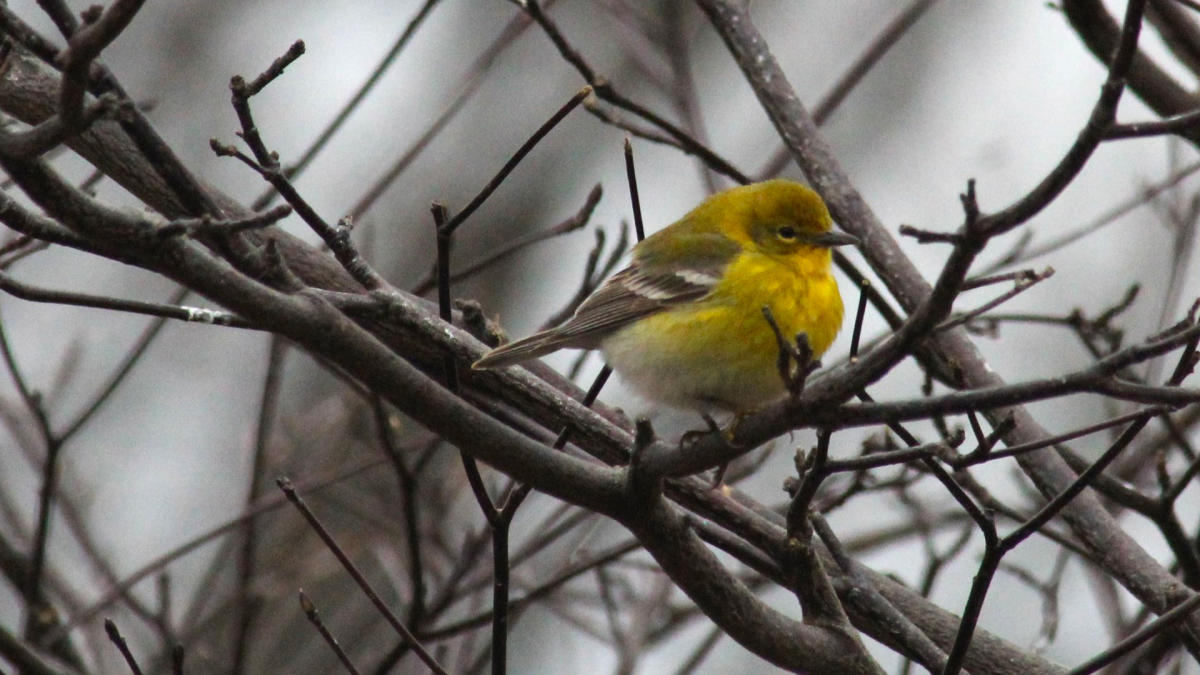 Gibson Wood Nature Preserve
Even though it's just off the major I-80/94 roadway, this 131-acre strip of nature has some very unusual features. Gibson Woods is one of the last sizeable remnants of high-quality dune and swale topography in the Midwest. And because of its natural diversity, it provides differing habitats that offer feeding and nesting cover for many animals, and more than 160 species of birds have been recorded here. They even have a special wildlife viewing room with recliners that you can enjoy while waiting to see what wanders into view!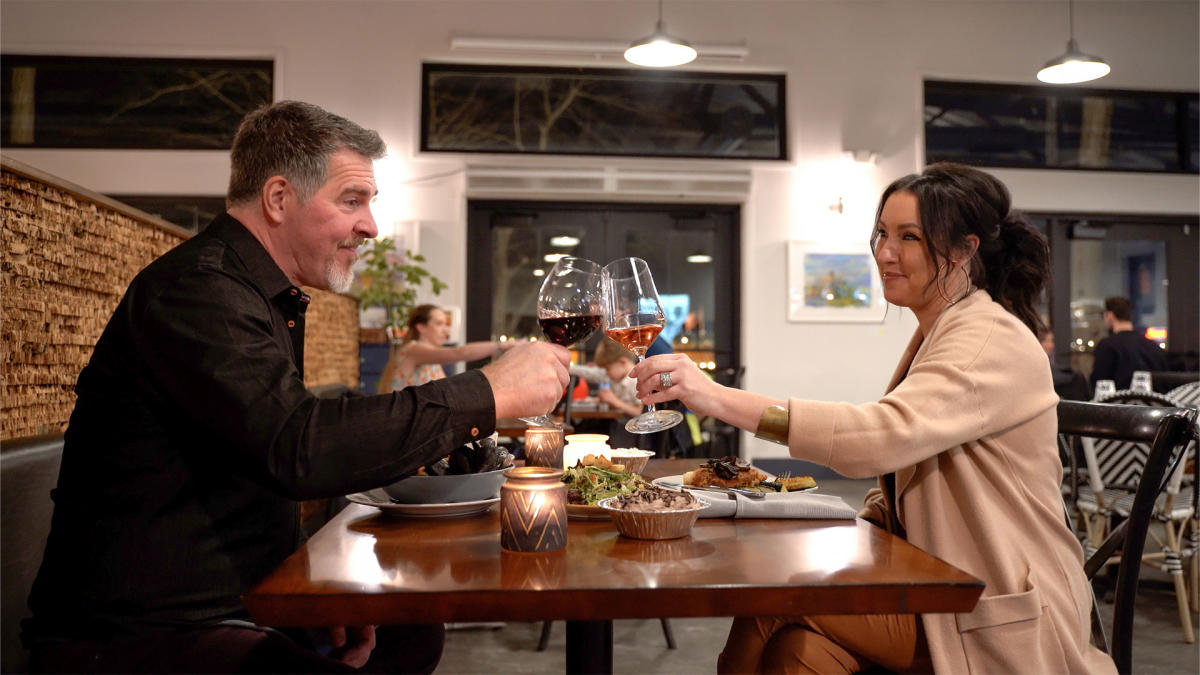 Goblin and the Grocer
Near Dunewood Campground at the Indiana Dunes National Park, Goblin and the Grocer in Beverly Shores is a set up for a mix of dining and shopping. The seasonal menus include stews, salads, pot pies and raw bar along with wine, spirits and beer. The store has locally produced food items, kitchenware and decor.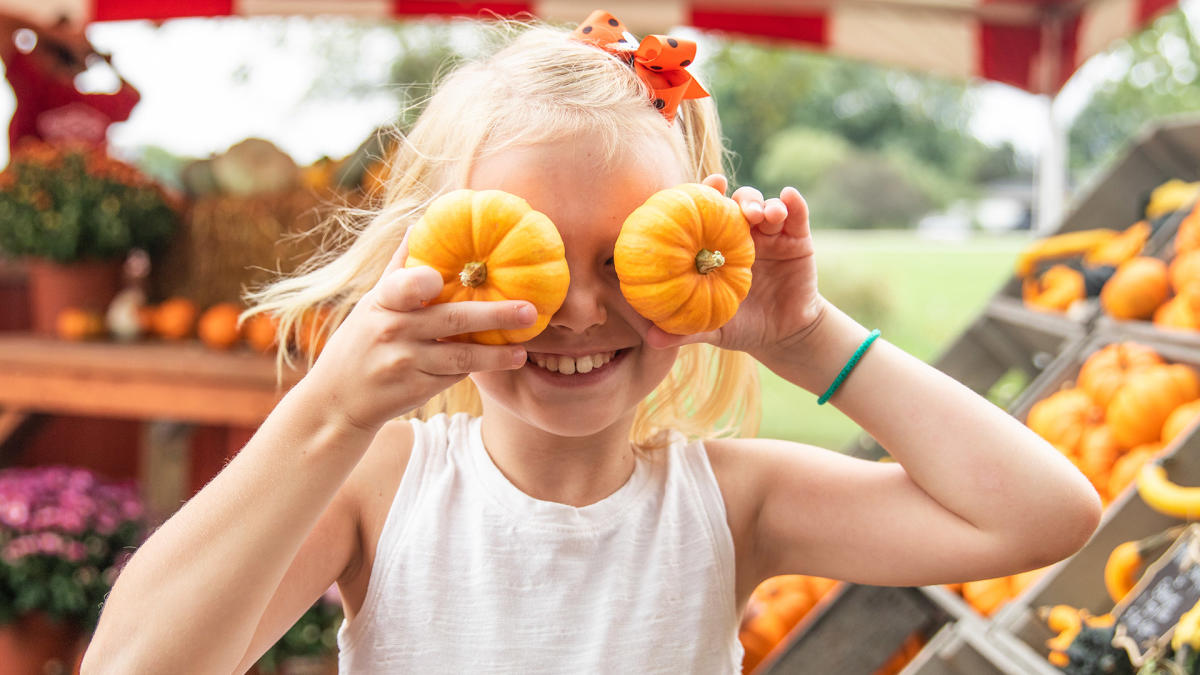 Harvest Tyme Family Farm
Just west of Buckley Homestead in Lowell, Harvest Tyme opened its doors in 2008 as a pumpkin patch with flower fields. They have since added a giant corn maze and amusement rides in the fall, and entertainment for summer and winter including Dino Tyme, with life-size replicas of dinosaurs, and Christmas Tyme Lights, a drive-thru holiday experience.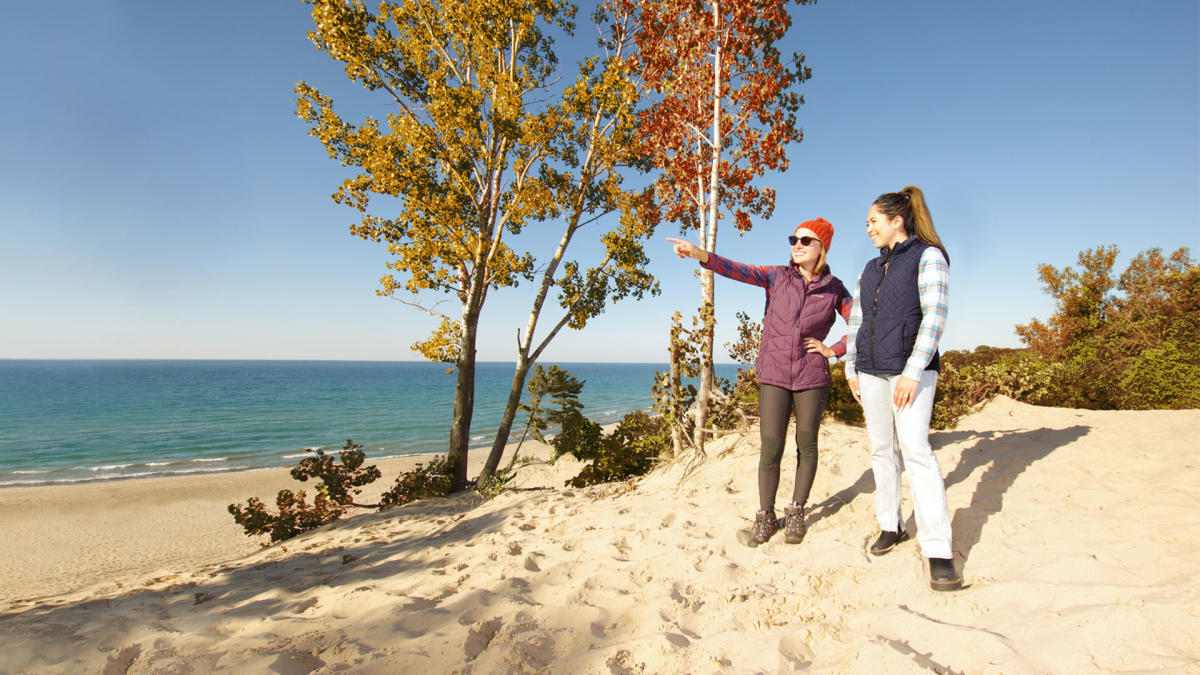 Indiana Dunes
The Indiana Dunes, including the National Park and State Park, is the true gem of the South Shore! Although it's not as "hidden" as it once was before the national area was designated a national park, you can still find areas in it less traveled. It also depends on when you go. With the beaches, the summer months are when the parks are most visited. If you go on the off-season, you can still stroll the beach and hike more than 60 miles of trails.
If you want to enjoy a whole beach to (almost) yourself, take the trek to one of the hike-to beaches in the Indiana Dunes. We recommend bringing nothing more than a backpack filled with a light blanket or towel and plenty of water for rehydrating. The hikes will take a while, but it will be well worth it if you're up for the challenge to find a "secret" beach.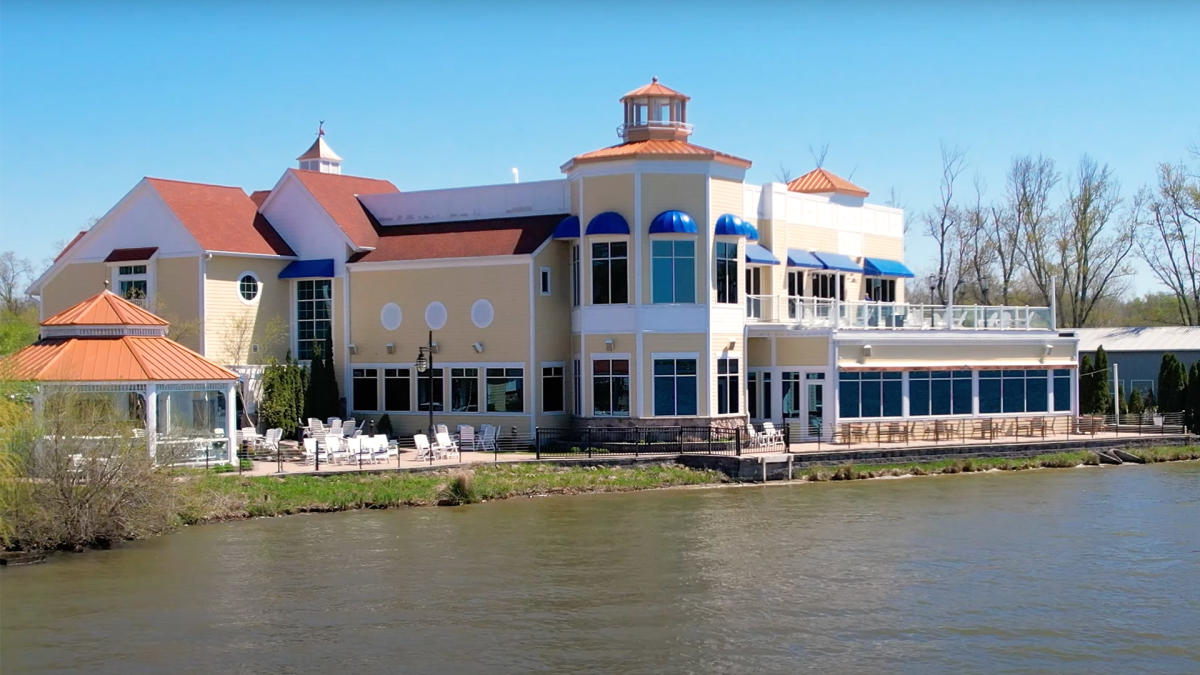 Lighthouse Restaurant
Nestled on the shores of beautiful Cedar Lake, Lighthouse Restaurant's dining area is surrounded by windows. Enjoy the scenery of the woods and the water while savoring their delectable offerings. When the weather is nice, dine outdoors on the patio.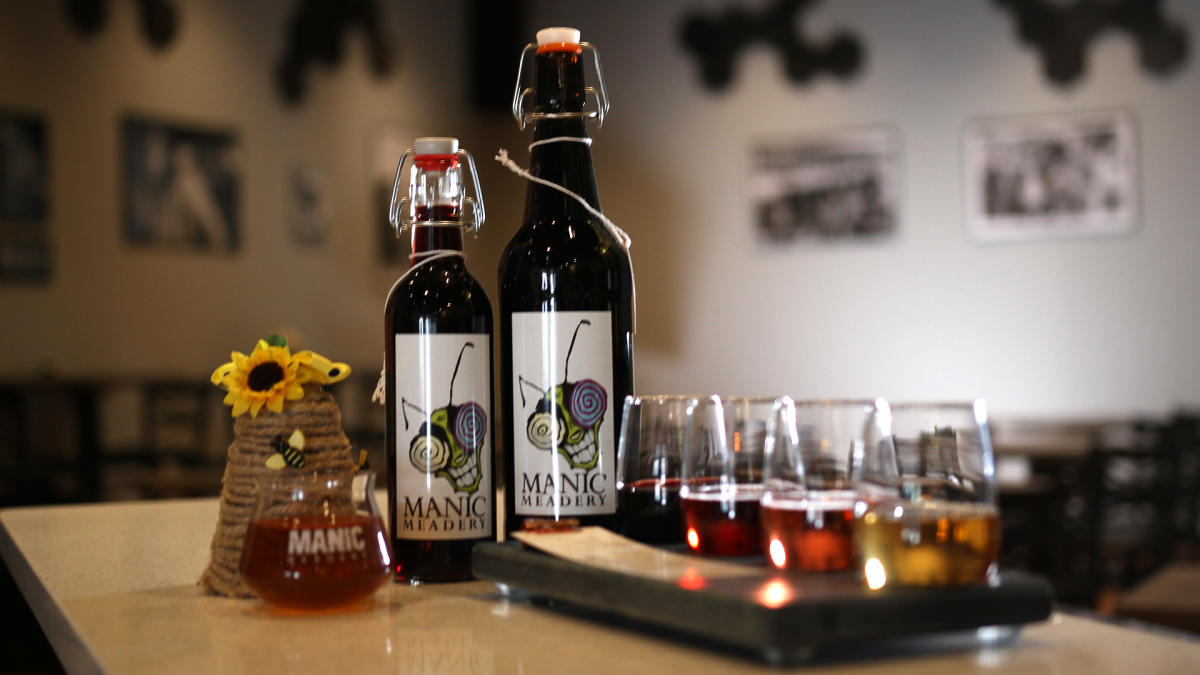 Manic Mead. Wine. Cider.
Just a few minutes off I-65 in Crown Point, you'll find the area's only winery that also crafts mead. Manic Meadery has around 75 unique releases annually and creates wine and cider, too. Stop in their tasting room to give it a try!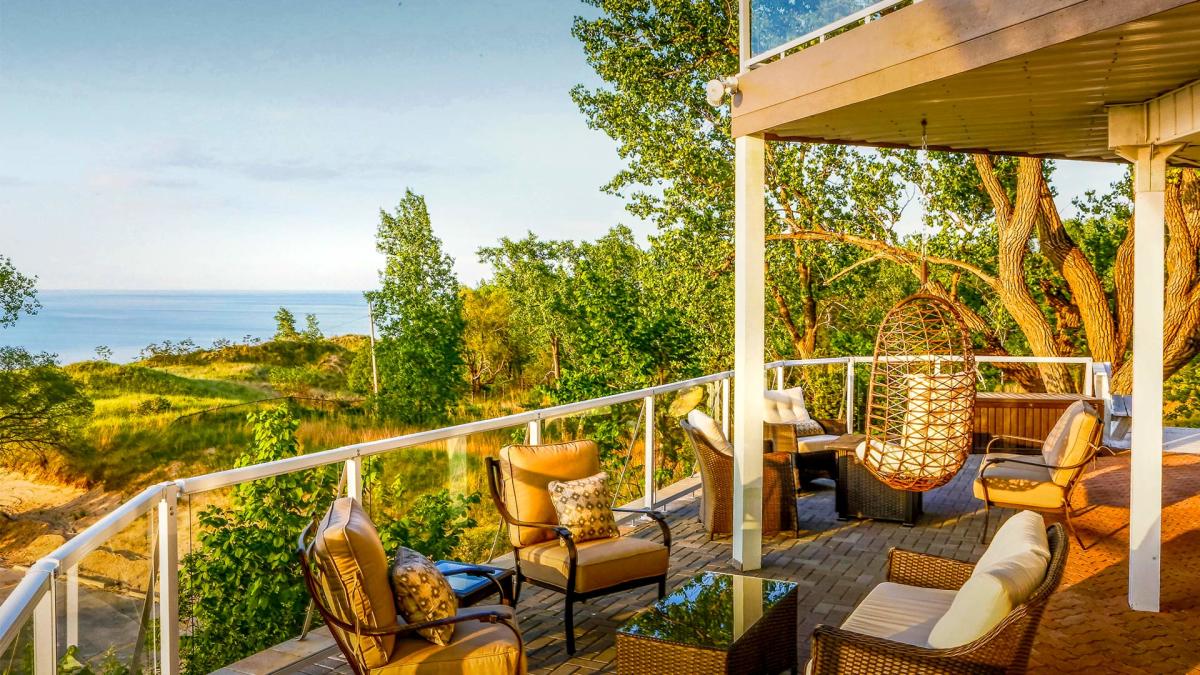 Miller Beach Vacation Rentals
Whether you're looking for a beachfront villa or a cozy, wooded cottage, you can find your own private retreat bordering the Indiana Dunes National Park through Miller Beach Vacation Rentals.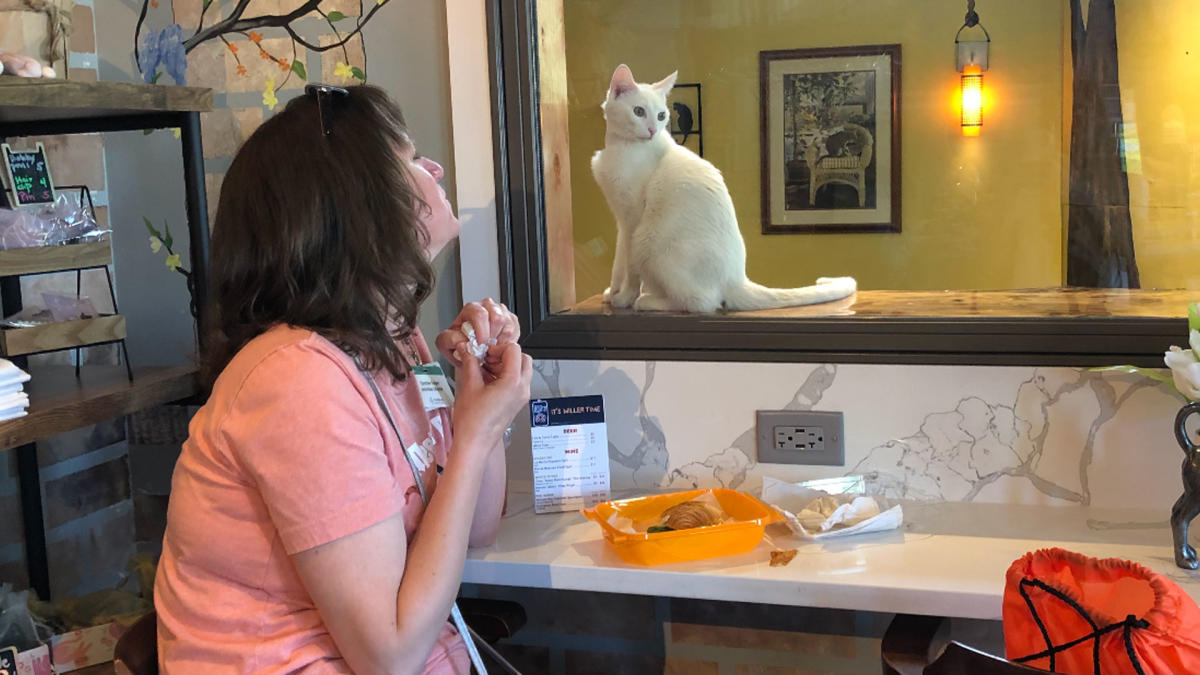 Region Cat Cafe
If you're a big fan of cats, then you need to pay a visit to the Region Cat Cafe. Just off Route 30 in Merrillville, this cafe not only serves tasty sandwiches and soups but also has a counter facing into the cat lounge where you can watch the adoptable cats relax and play. You can even bring your computer and plug it in right at the counter. Want the opportunity to play with the kitties? You can do that too! Reservations allow for 50 minutes in the cat lounge, and you can bring your drink in with you. You might even find a friend you want to adopt!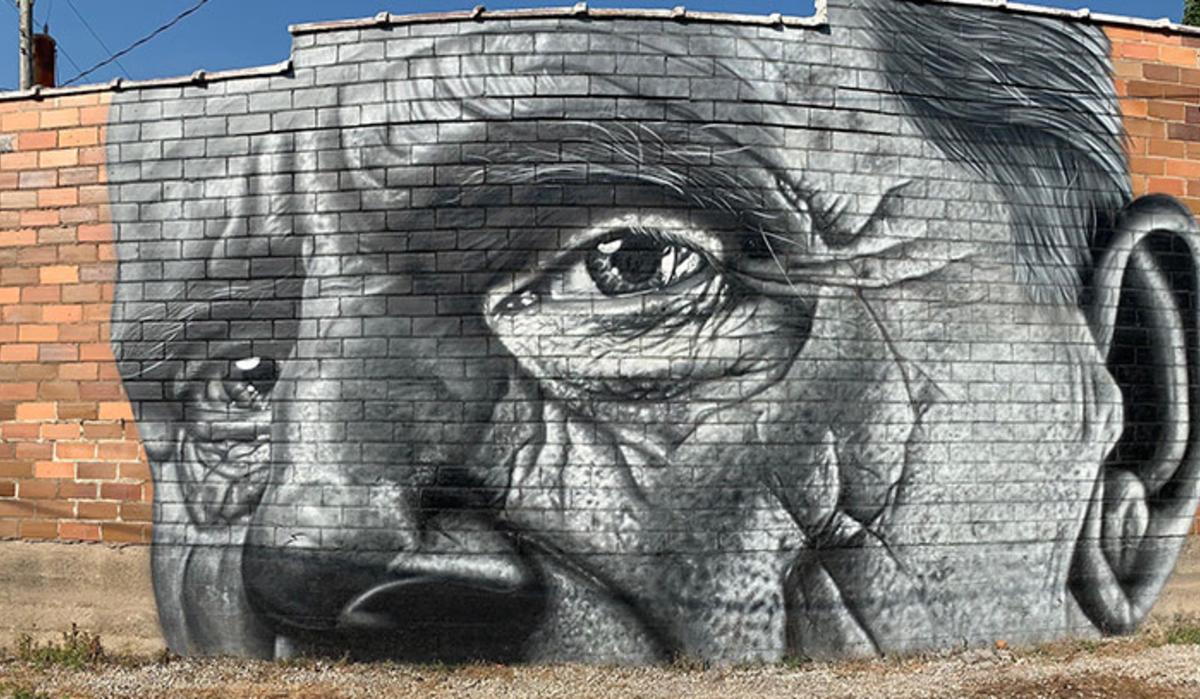 RenArtWlk
If you visit the City of Rensselaer you might want to take some time to really look around. Adorning numerous buildings throughout the downtown are works of art on display by artists from around the world who came to Rensselaer to work their magic. Originally artists created more than 20 amazing murals throughout the town, and the number continues to grow! Make sure to share your experience there online with #RenArtWlk.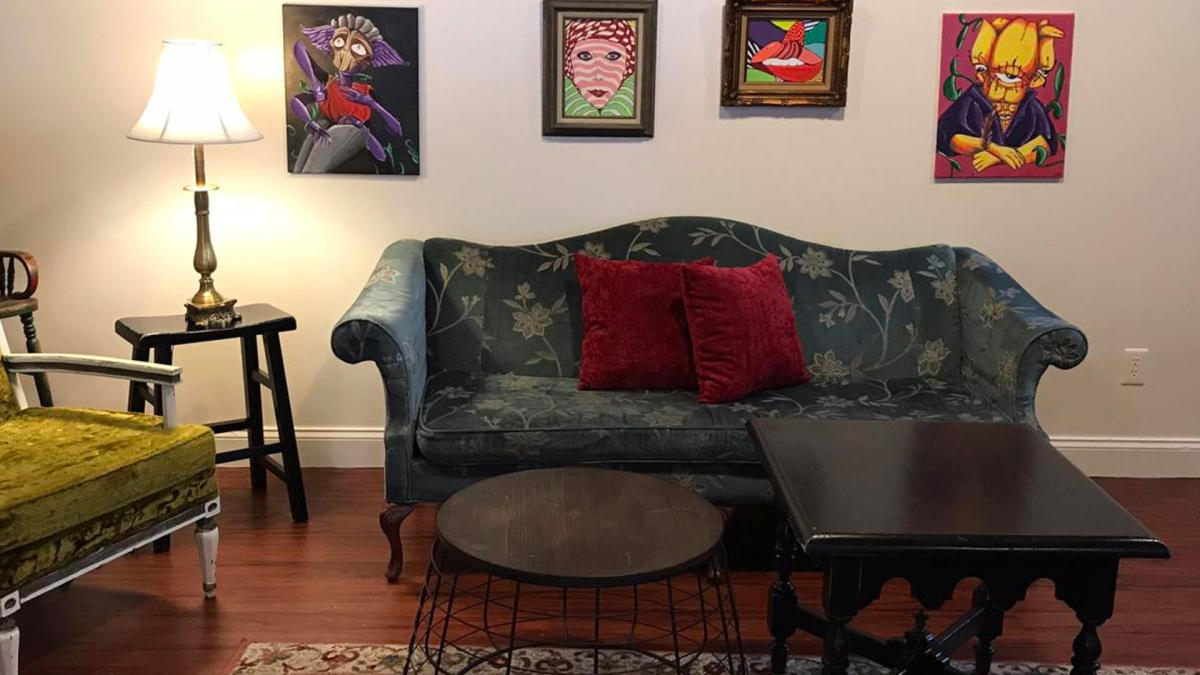 Sip Coffee House & Artisan Cafe
Located in downtown Hobart, Sip Coffee House provides a cozy ambiance with a mix of vintage furniture and a variety of large, decorative mugs waiting to be filled with delicious coffee creations. The walls are lined with eclectic art and the cafe-style menu is filled with tasty sandwiches, soups, salads, wraps and breakfast items. A great place to stop in and enjoy some time with friends!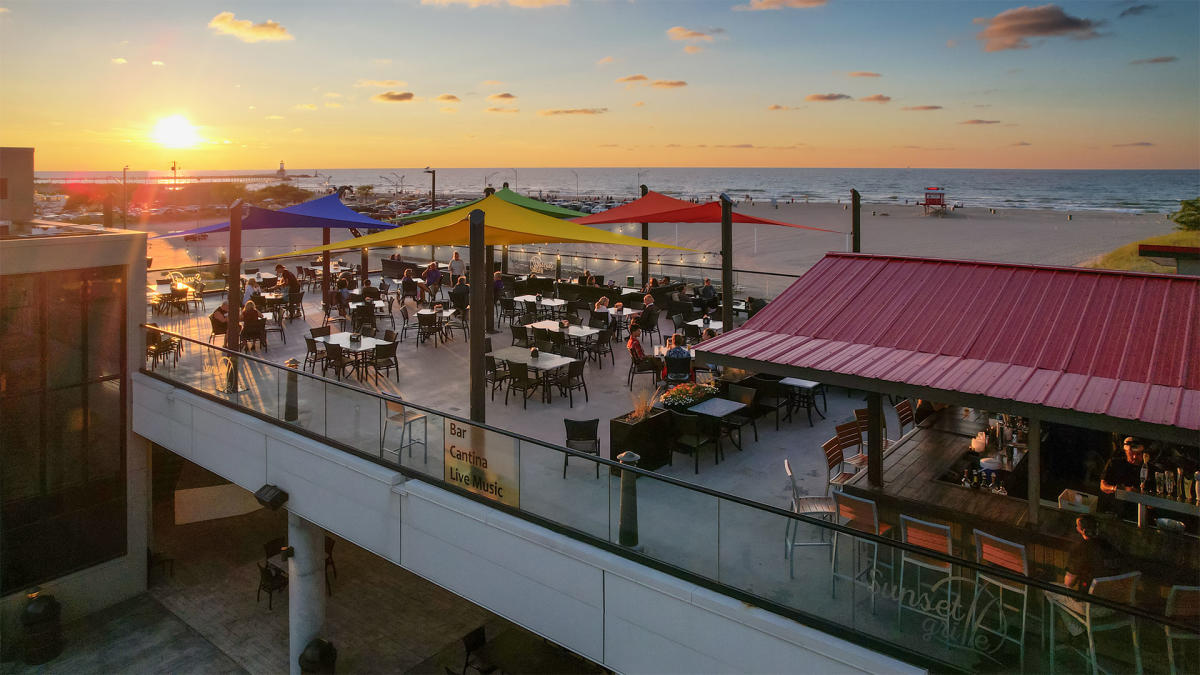 Sunset Grille
A spot with a great view, steps from the beach at Washington Park in Michigan City, is Sunset Grille -- the name says it all! Sip cocktails, a local craft beer or Hoosier wines while you enjoy light bites and the sunset from the rooftop. The rooftop patio has live entertainment throughout the season. Visitors to the beach can enjoy concessions during the day and stick around for sunsets when the rooftop opens at 4:00 p.m. 
Take a flight of craft brews at one of our many breweries or try a wine slushy while enjoying live…
Jump, splash, soar at one of our two waterparks. Have fun while learning at Bellaboo's Play…
Whether you are looking for a weekend getaway with the kids or something a little more intimate, the South…
Whether you are looking for a fall weekend getaway with the kids or something a little more intimate…
Whether you are looking for a spring weekend getaway with the kids or something a little more intimate…
Plan a romantic getaway along Lake Michigan's South Shore! Private cabins, wine tastings, strolls along…
Indulge in everything from sweet and sugary funnel cakes and cotton candy to the pierogi – a potato…