Please note: We recommend calling ahead to businesses and attractions you plan to visit for requirements and hours of operation.
Washington Park
115 Lakeshore Dr.
Michigan City, IN 46360
Phone: (219) 873-1506
Website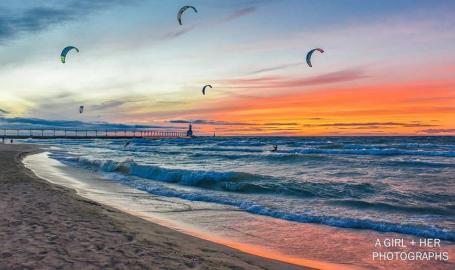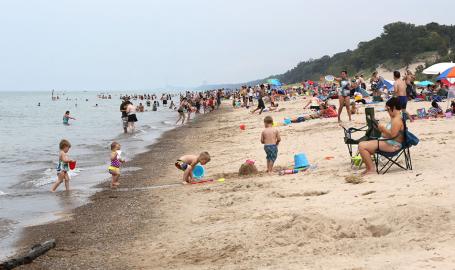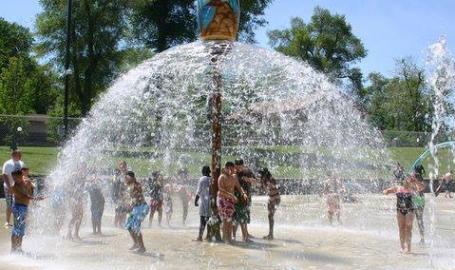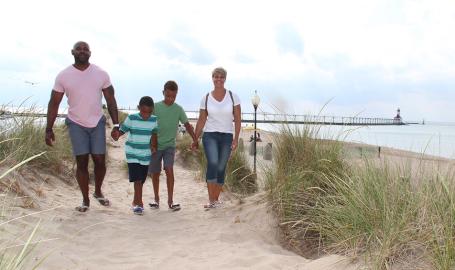 Hours: 5am to 9pm
Fees: Parking fee for cars and motorcycles $15 per day; for truck/trailer/motorhome/bus $30 per day.
Lot capacity: Plenty of parking.
Historical sites: Michigan City Lighthouse anchors the west side of the beach. Strolling along (and fishing from) the boardwalk is a favorite activity.
Notes: Great family beach. There is a 7-acre zoo across the street. No pets allowed.
Amenities: Swimming beach, Indiana's only working lighthouse and catwalk, fitness trails, splash park, concessions (seasonal), historic monuments, marina and boat launch, public access fishing and zoo.
Safety note - Do not swim in Lake Michigan when Rip Current warnings are posted or in large crashing waves, which can cause rip currents. These strong currents rushing out into Lake Michigan can carry even the strongest swimmer with them. If you get caught in a rip current, do not try to swim against it. Instead, swim parallel to the shoreline until you are out of the current. Even with calm water, non-swimmers and children should always be very closely monitored by an adult. Check for beach hazard warnings before you go.