Road Trips: 21+ Crowd
It's time to use your vacation days and escape to the South Shore of Lake Michigan! Discover handcrafted wines, cocktails and beers. Head outdoors to relax along the beach, hike the trails or cross-country ski at the Indiana Dunes National Park. Try your luck at the slots or table games at one of four casinos, or catch a concert at the many festivals and events. Spend a night out with a delicious dinner followed by games like bowling, axe throwing or laser tag. Whatever you fill your trip schedule with, you're sure to enjoy the break away from the everyday.
---
The Great Outdoors

Indiana Dunes
Embark on a one-of-a-kind adventure exploring the most diverse landscapes in the Midwest. Hike the towering dunes and through forests, cycle miles of trails, camp under the stars or paddle and fish on our open waters. Keep your eyes open for rare birds and native plant life you won't find anywhere else. Outdoor activities are available year-round, from relaxing on the beaches in the summer to cross-country skiing in the winter. The crown jewels of outdoor activities are the Indiana Dunes National Park and State Park, stretching 25 miles along the south shore of Lake Michigan.
Winter Activities
When there's enough snow, head out for cross-country skiing or sledding. If there's just a dusting of snow, or none at all, you can bundle up go for a hike or try ice skating.
If you enjoy holiday light displays, visit Fair Oaks Farms' Forest of Lights to see changing scenes of lights along with bonfires for making s'mores and stations to purchase warm drinks and adult beverages. They have a Holiday Market, too where you can pick up local jams, jellies, honey and crafts, poinsettias, Christmas decor and more. Discover even more holiday light displays in the region here.
They also offer ice skating in their arena and a 135-foot-long ice slide you can use all winter long! Afterward, enjoy dinner in a private, heated igloo at their Farmhouse Restaurant. Don't forget to book one or more of their interactive farming adventures - pig, dairy or crop - offered all year long. For a chance to see everything Fair Oaks Farms has to offer, stay the night at the Fairfieldby Marriott® onsite.
---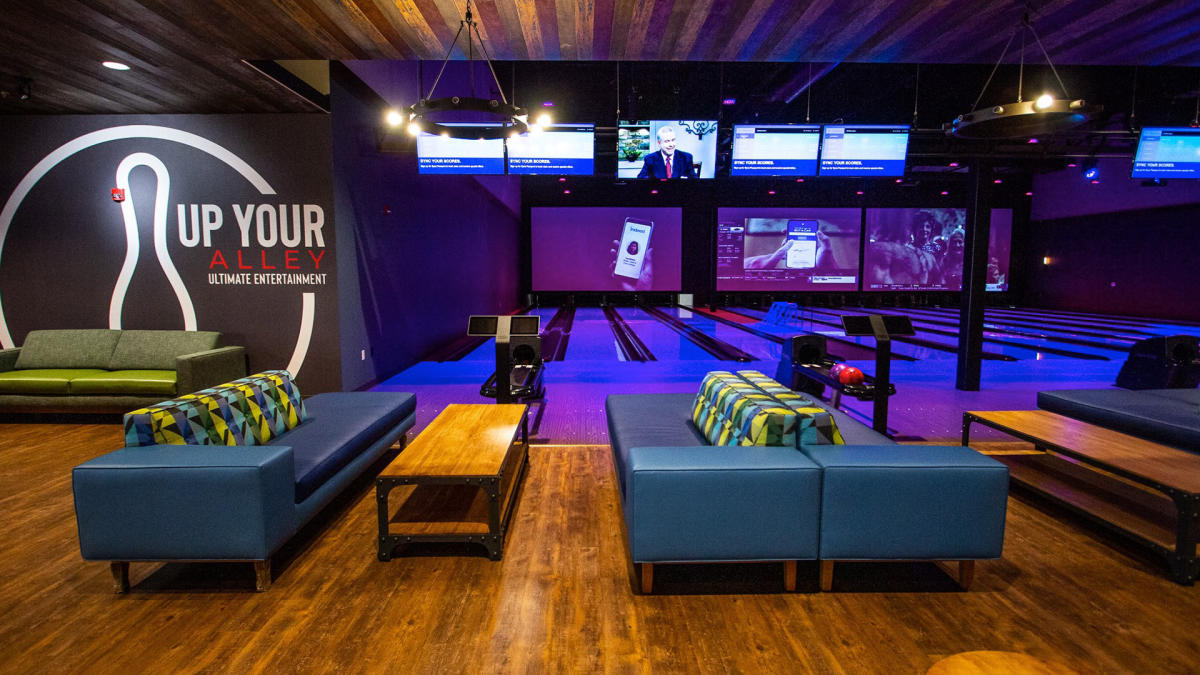 Play Like a Kid
Up Your Alley has great food, cocktails and a large selection of draft beer, but the best part is they also have bowling, axe throwing, an arcade, laser tag and cybersport! Not far away is JAK'S Warehouse with rock walls, sky trail ropes courses, indoor bumper cars and go-karts plus plenty of modern arcade games.
21+ on Instagram
Tag your adventure #alongthesouthshore