Celebrating Music Icons.
The new Hard Rock Casino Northern Indiana in Gary brings 200,000-square feet of entertainment including a massive gaming space, five food venues, an on-site sportsbook, a retail shop and a 1,954-seat Hard Rock Live performance venue.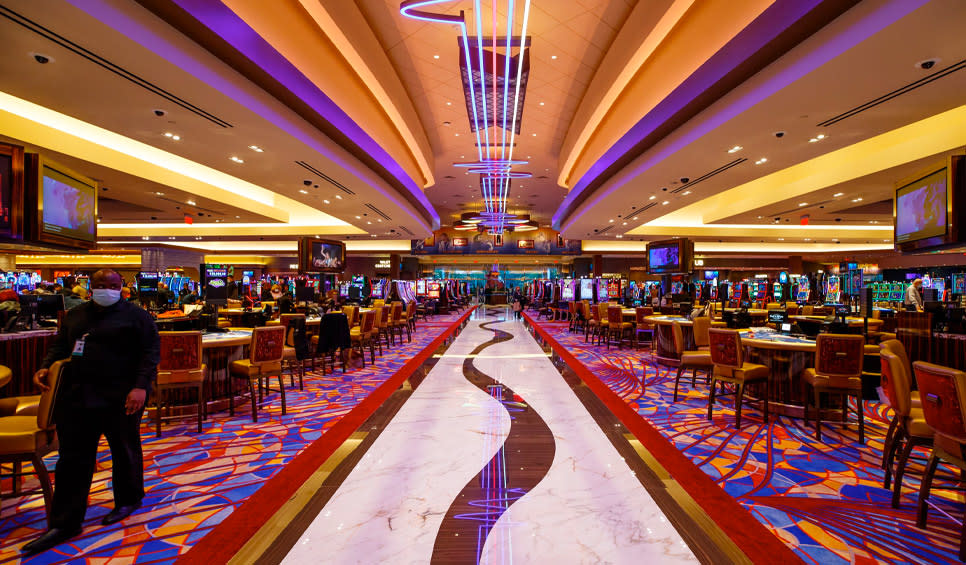 The Gaming
The casino is one level and features all your favorite gaming - blackjack, roulette, craps, slot machines and video poker. Plus there's a baccarat area, exclusive high limit room, Pai Gow poker and Spanish 21.
---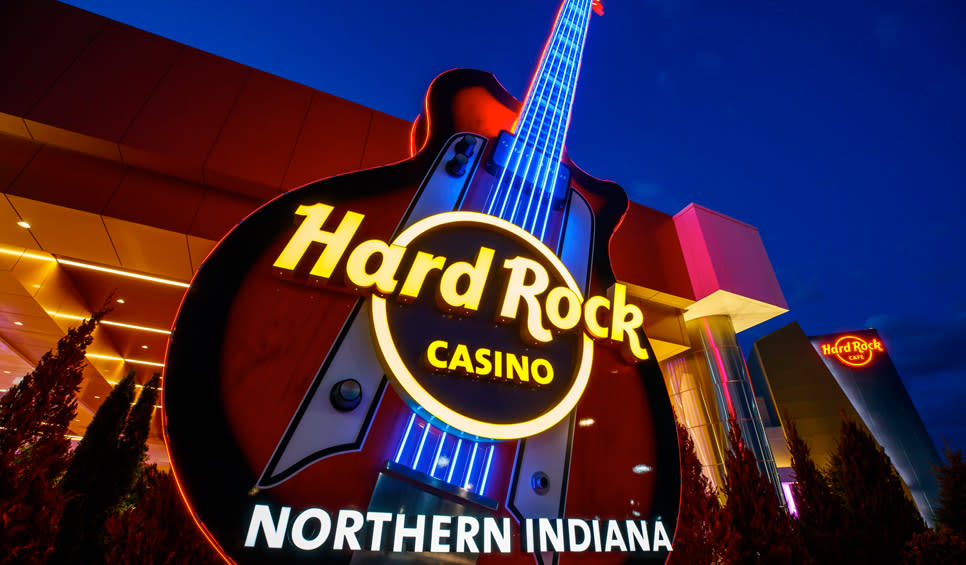 The Memorabilia
A standard of Hard Rock is, of course, the music-related memorabilia and decor that really adds the glitz and glam. Center to the vibe at the Gary, Indiana location is the Royal Family of Music - the Jacksons. The Jackson family spent their early days growing up in Gary, with the father, Joseph, leading his children into the world of music. The most prominent feature there related to the Jackson family is the 37-foot-tall guitar marquee leading into the casino, modeled after Joseph Jackson's famous guitar that started it all.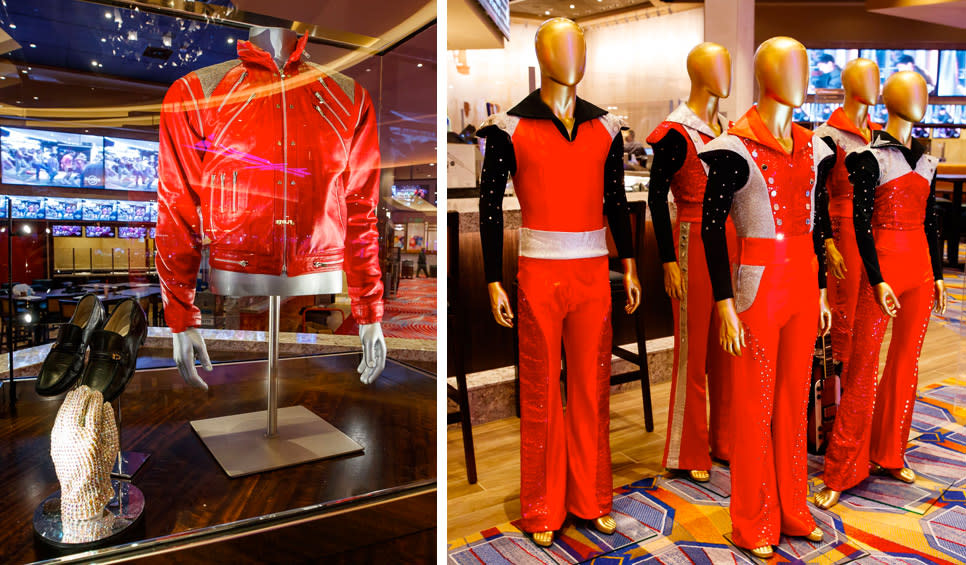 You can also find the original guitar inside the casino along with other well-known Jackson memorabilia: Michael Jackson's sparkling glove and his red leather jacket from the Beat It music video; Janet Jackson's suit from her Velvet Rope tour; and costumes worn by the Jackson 5 on their CBS television series in 1977.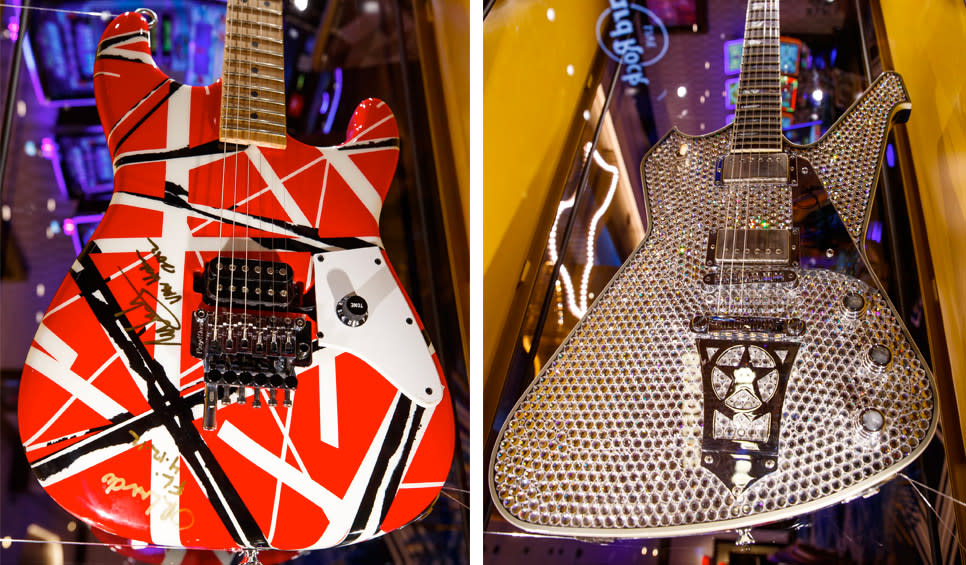 But it's not just the Jacksons that have iconic mementos at the Gary casino. Wandering throughout the complex will lead you to a guitar owned by Eddie Van Halen as well as one used by Paul Stanley from KISS.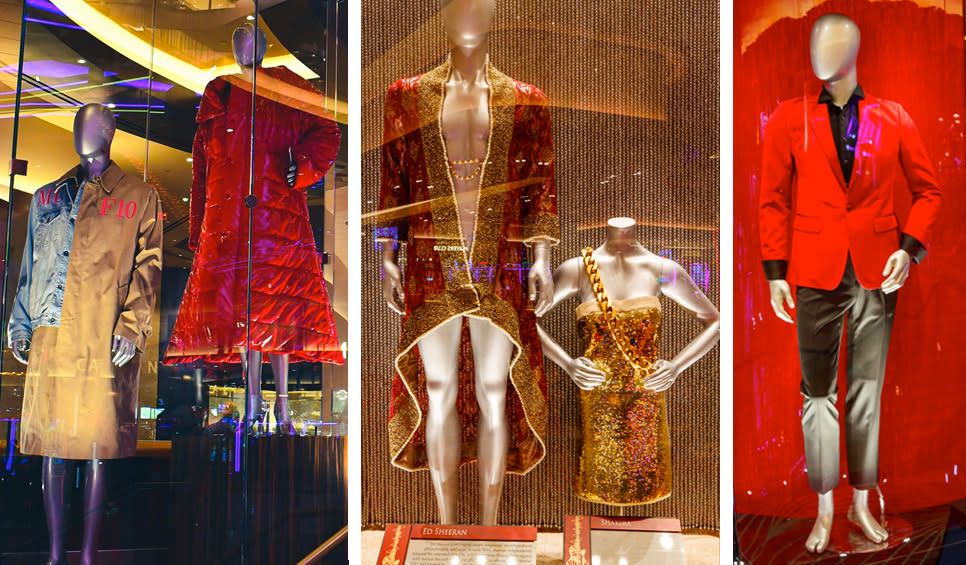 Dazzling attire on display includes a gold sequined dress from Shakira, a red kaftan with gilt swags and faux pearl decor from Ed Sheeran, a denim trench coat owned by Post Malone, a red Brandon James coat from Billie Eilish, and an outfit worn by Pitbull on the set of his music video, "Get Ready". Who else's stuff will you find? Lady Gaga, Elvis Presley, Justin Timberlake, Madonna, Mariah Carey, Pharrel and Fergie.
Additional featured Indiana music icons from Gary, Indiana are Jimmy Reed - American blues singer; Deniece Williams - singer with songs such as "Let's Hear it for the Boy"; Kym Mazelle - pioneer of House Music; Crystal Taliefero - performer who toured with John Mellencamp, Billy Joel and more; and Big Daddy Kinsey - American Chicago blues artist.
---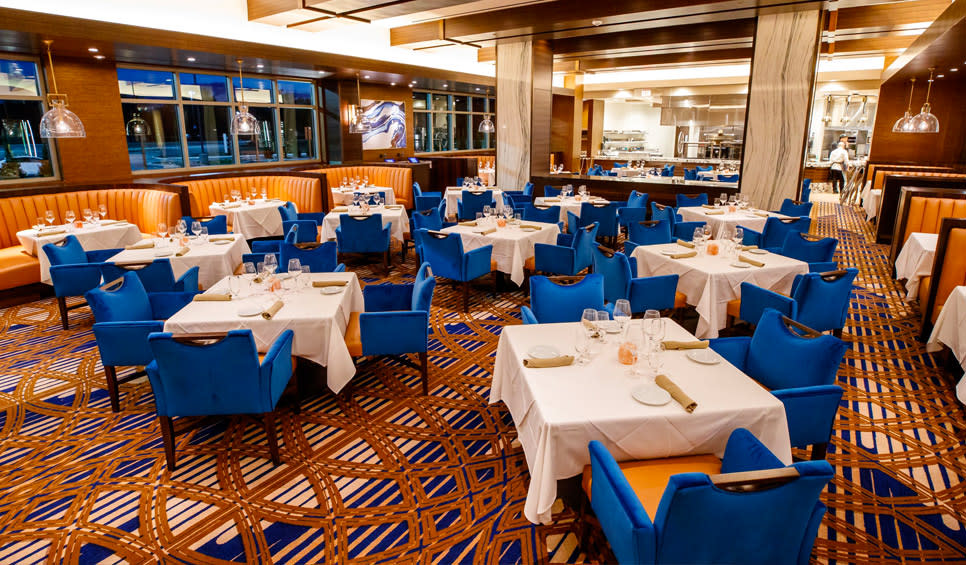 The Food
If you're more of a foodie than a rocker, you'll be thrilled with their choices! As you enter the Council Oak Steaks and Seafood Dining Room, peer through a glass wall into the Butcher Shop where the steaks are personally selected, cut and branded for you. They also have a wine room with more than 400 labels of award-winning selections. At the Hard Rock Cafe you'll find more memorabilia lining the walls along with great music and delicious favorites like their Legendary Burger® and Twisted Mac & Cheese.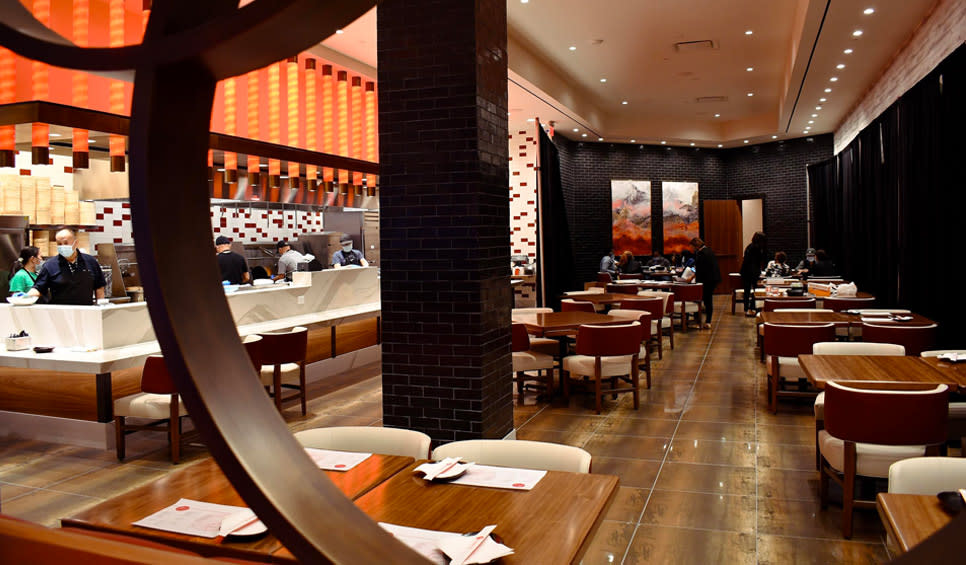 Visit the YOUYU Noodle Bar for freshly made noodles and savory broths or Fresh Harvest for a variety of soups, salads, pasta, pizza and more. If you find you're losing steam, a stop at Constant Grind can restart your engine with a latte or espresso.
Before you go, head into The Rock Shop® to grab some mementos of your visit and take a little rock and roll home with you.
---
Hard Rock Casino Northern Indiana
Just south of I-80/94 at the Burr Street exit
5400 West 29th Ave., Gary, IN
219-228-2383
hardrockcasinonorthernindiana.com
The tap never runs dry along the South Shore Brewery Trail. Find your favorite craft beer in the Region.
Red or white, sweet or dry; you'll find a wine to sip and enjoy along the South Shore Winery Trail.
Learn about the Indiana Dunes State and National Parks. Find things to do, camping and hotels.
Whether you like having fun in the sun or playing in the snow, there are always things to do outdoors!