Bailly Homestead & Chellberg Farm
Please note: A new National Park entrance fee has been added. Learn more here.
Bailly Homestead and Chellberg Farm, located in the Indiana Dunes National Park, provide a glimpse of Northwest Indiana's settlement history.
In 1822, fur trade pioneer Joseph Bailly established a trading post on the southern shore of Lake Michigan. He acquired the homestead and surrounding lands in the 1830s. Bailly Homestead was designated a National Historic Landmark in 1962 and is preserved by the National Park Service.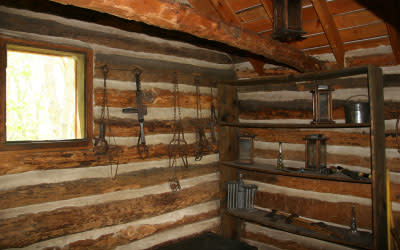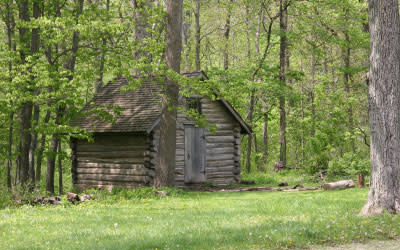 The original house has been restored to its 1917 appearance and, during the summer, is open for scheduled tours. Other buildings on the property include a one-story log chapel, a two-story brick house and a storehouse. The Bailly Cemetery is located a little over a mile hike north of the homestead. 
Chellberg Farm was established by Swedish immigrants, Anders and Johanna "Kjellberg," who purchased 80 acres in Porter County in the 1870s to establish a modest family farm. Three generations of the Chellberg family lived there and in the 1930s, started to tap the property's maple trees to produce syrup.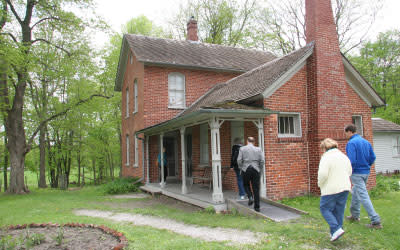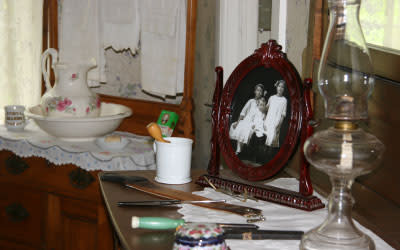 During the annual Maple Sugar Time, held at the beginning of March, visitors can learn how maple syrup is made, tour the farm and buy the delicious syrup.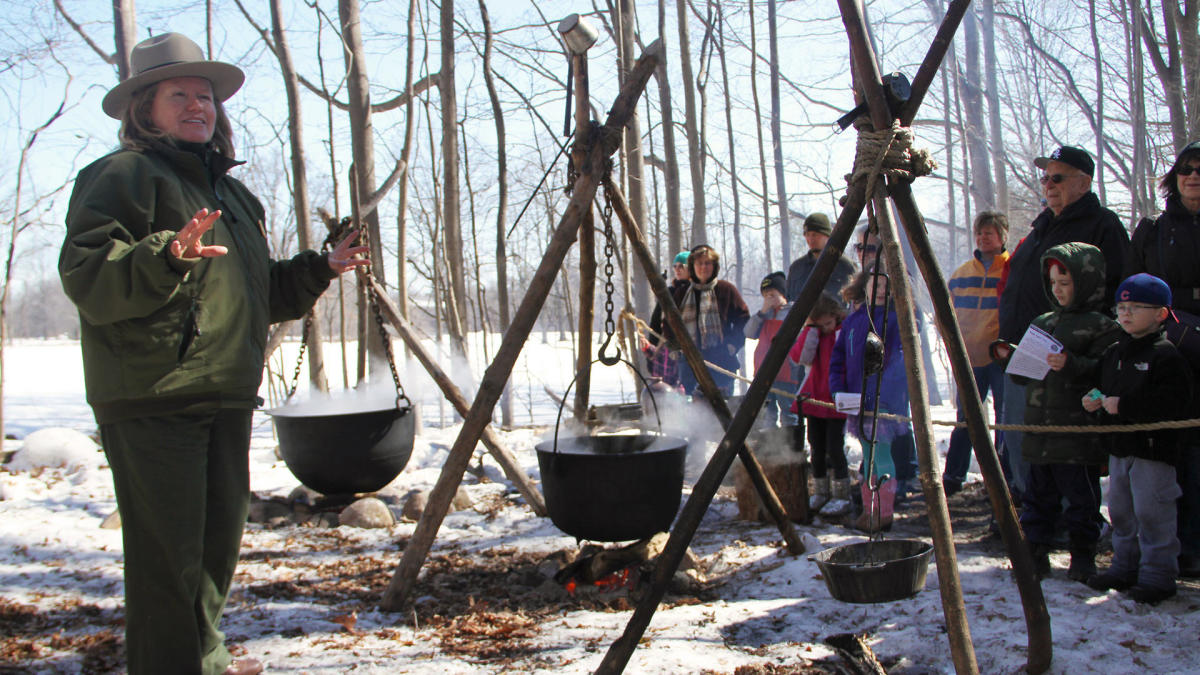 In addition to the maple sugar camp, Chellberg Farm features the family's 1885 folk Victorian farmhouse, the original barn, a corncrib and a granary.
The moderate 2.5-mile Bailly Homestead and Chellberg Farm Trail connects the historic areas, taking visitors through beautiful woods and old fields.
Bailly Homestead and Chellberg Farm are full of historical charm! Spend a relaxing day taking a trip back in time, hiking the delightful trails and learning about Northwest Indiana's settlement history. 
Visit our Indiana Dunes Events page to find out about upcoming tours and events.